December 21,2021
Flexing my generous sponsors first before I start my article. You can visit them too they are great writer.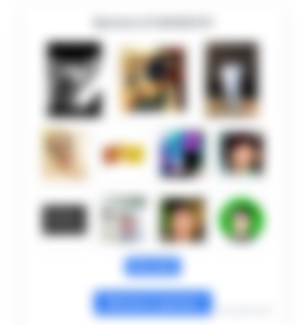 Yesterday afternoon, the weather is so fine and I dont what push me to invite my partners cousin to go to the nearest park here, and since they have kids also they agree with me, so about a minutes of preparation and we headed to the railway here and we will ride the trolley.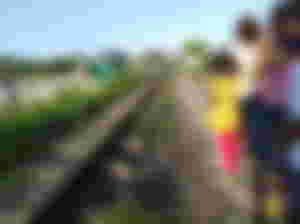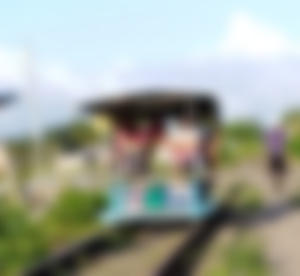 Trolley is the means of transportation of people who lives the near the railways,other operators are using motor to let the trolley run while others are pushing it manually using thier feet. I think only philippines have this, if am not mistaken coz other country with railways, they did not allowed thier community build a house near the railways.
Upon riding the trolley, the kids are so happy coz they saw different animals like cows, carabaos, goat and birds and a river too plus the a slightly wind that blows on us.
After dropping off at the trolley, we walk about 20minutes going to the park,but Adrielle don't feel tired, she is very excited to the park where we are going, even its her first time to be there, we saw a lot of different vendors outside the park, (mostly foods and toys). But Adrielle never ask for anything, she was after being at the park.
When we arrive at the park, alot of people already, mostly families especially kids, so we look fo a place to sit and not crowded, and we let the kids play and run all over our area so they can relax and enjoy. Adrielle is keeping running here and there.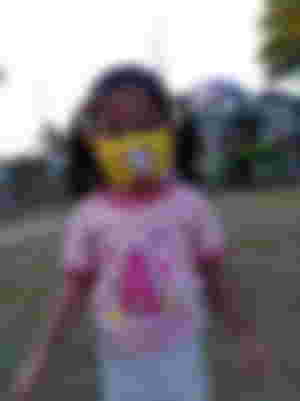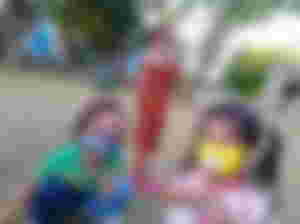 Then after an hour we get hungry, and since I am not allowing Adrielle to eat some street foods co she is too young, I bring her with me at the nearest 7/11 stores and since it was her first time being there, wow she is enjoy picking what she wants, biscuits and chocolates, and I bought her rice with chicken coz its late already and Inknow she is hungry and want some dinner, so as we return to our place, she really eats a lot, and she is not after the toys we saw around, unlike her cousin who keeps crying coz he wants to buy toys, but for Adrielle, food is much important than toys.
And after eating we started walking around the lights, the christmas trees and santa claus, I know how happy Adrielle was coz she never complain for 2hours of staying there, she never even bother to go home late.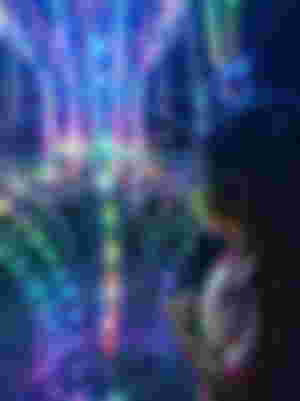 Then after roaming around her cousin went to comfort room, and while we are waiting, we saw a little boy crying, and we found out that he was lost, so we look for some marshall/guard in-charge at the park and we surrender the kid, the kids is like 3-4years old only. I feel so pity with the kid and before we went out of the park, we heard that the guard is announcing about the lost boy. We dont know if his mother found him, coz we go home, but atleast we know that we do our part to surrender him. We just hope, his mother came to get him.
After that incident, I ask myself, what if It will happened to me, I know for sure Adrielle will never stops on crying and run and shouts Mama and look for me, and I felt like crying after imagining if that will happened to me.
The lesson I learned from that incident
So the best thing we can do if we go out on the crowded place, focus on our kids, keep our eyes to them, coz its a traumatic experience for both of you, especially with the kids.
This is for today, thank you for taking time to read my work, its just sharing some important happenings, but there are still some lessons from this quick getaway.
Thank you and God Bless Us All !