As of this moment I dont have a concrete topic for my article. So what am I going to write is anything my mind is telling me.
It was a gloomy afternoon here in our area and I was resting since I just finish my laundry, so a bit tired because I do the laundry manually, and it took time after I finish it because Adrielle did not allow me to rinse on the river, now I am resting we are here near our doorstep because the cool wind touches our skin well so no need to open the electricfan, and Adrielle is playing on her own, while im on rest.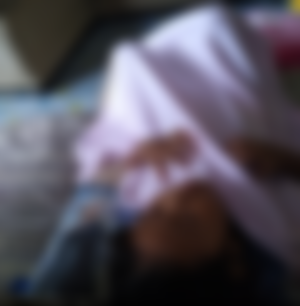 While Im on rest my mind doesn't want so there are things that runing from my mind, the first thing is about my partners birthday, I was thinking what to give him as a present, my first plan is buy him his personal needs but the other half is telling me to buy him a mobile phone(the cheaper one)since the phone he was using is the phone that Adrielle using too, but this is all a plans, no final for now, my plans will be finalized once I got my earnings here for this month.
Next is I want to eat siomai haha, its been long time since I eat siomai, and I found out that my partners cousin is selling siomai and other food products like shawarma fries and I dont know the others because I never tried to buy or order, but as of this writing my partner is still not home, most of the time he arrived early than the schedule time, so I don't know if my cravings will be satisfied.
And last thing is I want balut so I was waiting here in our doorsteps the balut vendor so I can call him, but until now no vendor is passing by, sometimes there are two balut vendors selling here in our area, but now none of them passed by, what a lucky day😀
---
Closing Thought
Sometimes we have alot of things that we like/want but we ended up unsatisfied or we never get what we want but its ok, lets just think of the positive reasons why we we did not get the things that we want, amd life must still goes on. One day all those cravings or needs will come to us as a reward.
---
So this is it for now, 'coz I will prepare for our dinner, its getting late, any moment Adrielle will ask for her dinner, so I will leave you here for now and be right back as soon as I've finished all my chores for today. See you and thanks for dropping by and for leaving some comments. I owe you alot.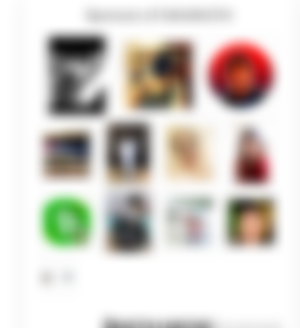 To my sponsors thank you so much for being there on my block and serves as my inspiration.
God Bless Us All!
🌹Annie Marie🌹
2021.10.19