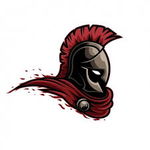 FaucetPay is a micro wallet online which provide you fast and easy micro payout for your faucet without any fees. It is also the leading and most trusted micro wallet out there which is connected to hundreds of faucet online. You can easily link your FaucetPay address to a supported faucet online, and when you withdraw it is instantly directed to your FaucetPay.
You can also check my overall and most honest opinion on Faucetpay at the last part of the article.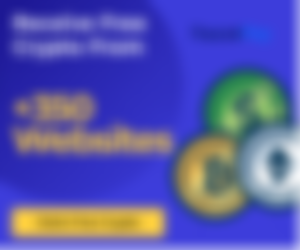 I will try to explain and show you all the function and features of FaucetPay to the best of my ability and knowledge.
Dashboard or Overview- here it shows everything that you need from your crypto assets, statistic, settings, and it even shows how much you earn today and what faucets did it come from. FaucetPay dashboard are the best in my opinion cause it show you all that you need in a single page also you can navigate easily whatever you are looking for. There is also a Faucet Owner Dashboard but it is only if you`re an owner or a faucet that want to associates with FaucetPay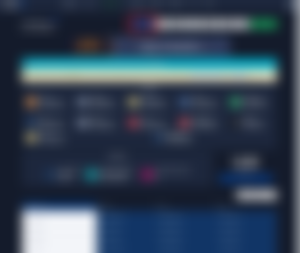 Statistic - In here you can check all the earnings you had for the whole month in all different assets. Isn`t that awesome?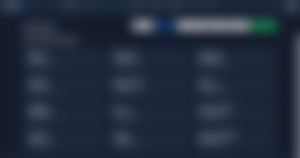 Linked Address - this a great feature of this platform, you can linked your wallet address here and also put a name tag on it, so every time you withdraw you can just search where and what address to send it with a tag.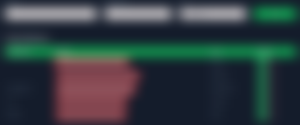 Deposit - all your cryptocurrencies wallet address and Qr code located here in deposit tab. Also all the deposit history from all of your faucets.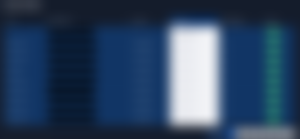 Withdraw - there is a two different way of withdrawing in FaucetPay. First is Normal Withdraw with 4hr waiting time with only super minimal fees. Second is a Priority Withdraw with just 5 min waiting time but ofcourse with higher fees, but not so much.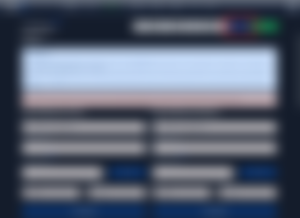 Wager Mining - this the newest addition in FaucetPay, with their recent release of utility token called Feyorra, they added the feature of earning while playing games. So for very $1 dollar worth of cryptocurrencies you wager on games, 0.07 FEY will be added to you wallet.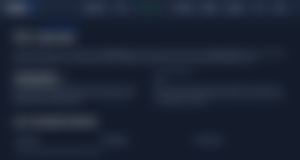 In here its show all the things you can do to earn Crypto directly from the wallet itself and also Crypto earning websites that are link to FaucetPay. There is also Offerwalls, Surveys, Paid to Click and the new addition Fey Staking.Earn section:
In here its show all the things you can do to earn Crypto directly from the wallet itself and also Crypto earning websites that are link to FaucetPay. There is also Offerwalls, Surveys, Paid to Click and the new addition Fey Staking.Earn section:
In here its show all the things you can do to earn Crypto directly from the wallet itself and also Crypto earning websites that are link to FaucetPay. There is also Offerwalls, Surveys, Paid to Click and the new addition Fey Staking.

Faucet list - here it will show you hundreds of free crypto faucet to claim, from BTC, ETH, DOGE, BCH and more. Also you can categorize which or what kind of faucet do you prefer like PTC, Game, Ad network or even Mining.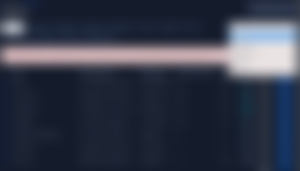 Offerwalls and Surveys - you can earn here a lot by doing surveys and task with famous and well know surveys site like Time Bucks and Wannads.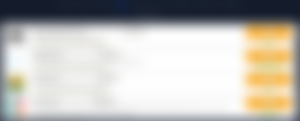 Paid to Click - you can use the FaucetPay`s owned Paid to Click ads and will go directly to your dashboard. Rewards depends on the crypto price market.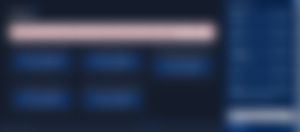 Fey Staking - this is the feature on FaucetPay, they are starting to introduce their own token. It will be used as a utility token, can reduce withdrawal fees, swap other coins without fees, also you can that too advertise and get 25% discount. Could this be a big thing in the future and will hold a huge value?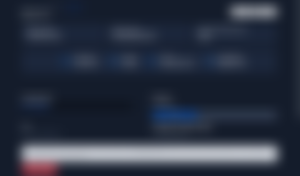 Here you can multiply your earnings, by playing built-in mini games by FaucetPay, like Dice, Crashes, Limbo Roulettes, and Plinko.

Dice - here you can multiply your BTC or any crypto asset you have. Basically its a game which you will guess if its HI or LOW and you can double you assets, depends on your configuration.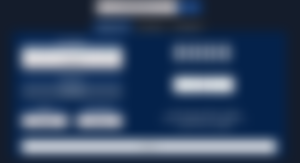 Crashes - in here you can bet, while watching the graph go up and when do you think its gonna crash and make sure to cash out before it crashed.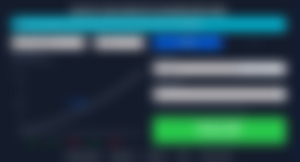 Limbo - This game's goal is to hunt payouts, as simple as that, you define a payout you want to win and click bet, if the number coming up is the same or higher than your predefined payout, you win the bet.

For example, by setting the payout to 2x and clicking bet, the payout coming up must be 2x or above for the bet of 2x to be won.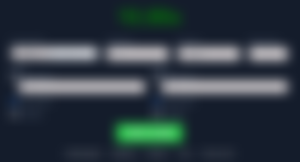 Roulettes - same as a regular roulettes but betting for cryptocurrencies.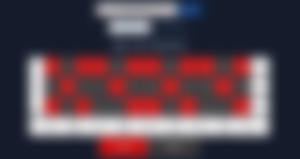 Plinko - this a newest game they added, the objective here is to hope that ball drop to a high multiplier to earn some profits.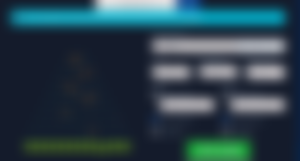 In this section, you can swap you cryptocurrency to other cryptocurrencies in an instant with so minimal fees.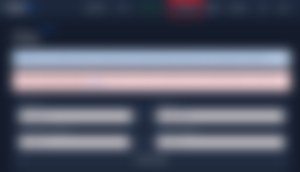 This can be a huge part of your earnings here FaucetPay, specially if your invited person love playing games. Here I show you how much and how can you earn in commisions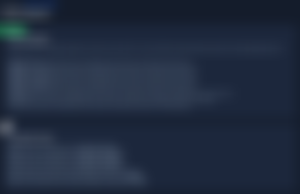 You can also advertise your affiliates from other platform you have. You can use your earning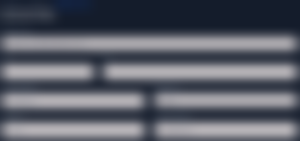 Sponsored Listing - here you can buy an airtime for your

advertisement. Your ad will show while other use FaucetPay.
Ptc Ads - literally paid to click for other user. But this is more cheaper than the Sponsored Listing
This section is only for those who runs faucets or even plans to run one. So if you`re not webmaster or have no plans on owning faucets this section is not for you.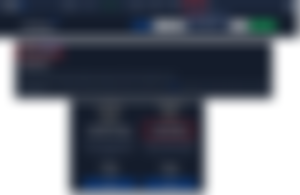 This section can guide you if need to know more about FaucetPay, to chart fees, statistics, bug report, help desk and more.

Fees- as you can see FaucetPay has one of the lowest direct withdrawal fees to your wallet out there. Just check the chart below. Statistic - You can check here the statistic of FaucetPay, as you can see you many faucet they have and how much they already paid

Telegram Group - They also have Telegram group. Check here

Bug Bounty - this one is a interesting feature on FaucetPay, if ever you found bugs or any possible attacks on a website. You can report it and if proven they will pay for you effort. I don`t how much, but I think its a handsome reward.

Report Abuse - you can report Ip address, Username/Email Adress or even Wallet address that could be a potential scams or even something suspicious

Help Desk - basically this is the place where your every question could be answered. Also if you want to submit a ticker to ask a support this is the place

Light/Dark mode - located at bottom right corner

Reward Points - one of the unique feature of FaucetPay is when you login everyday you would received reward points that you can exchange for a boost on the Offerwalls, Paid to Click and Reward points.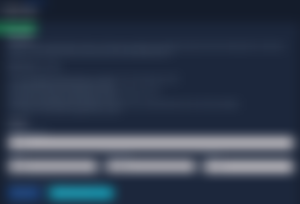 Direct Deposit - you can actually send fund to Faucetpay via email, but you need to enable 2FA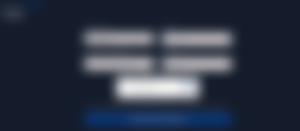 Settings - you can change your Email address and Password here. Also you can enable you 2FA Authentication.
I would say that FaucetPay is a very trusted and also reputable custodial wallet specially if your a beginner in cryptocurrencies, while using faucets to start your journey in cryptospace.
Yes, all the people the have been in cryptospace for a while would not recommend a custodial wallet which you do not owned it key. Because there is a saying that "Not your Keys, Not your Coin" literally means if you dont hold the keys to the wallet, it is not you coin and at any given time it can disaappear from your holding.
But for a cryptocurrency beginner perspective, FaucetPay can be used a fire starter or stepping stone to learn more about crypto. The reason I'm saying this is that, all of your earnings that linked from Faucetpay are all free. Whether you earn or not, all of this will be a great lesson for you if you really would invest in cryptocurrency.
This is like a Trial and Error for starters, so even if you lose at first, its nothing to worry about because you earn it all for free and didn't not lose a single penny out of your own pocket.
I also want to add on how responsible at loyal they are to their customers holding their integrity as a very trusted wallet. Couple months ago there had been a breached on their security, hacker got into there system and withdraw almost $800,000. They address it publicly and promised that all the funds will be replaced and so they did. Also they changed all the wallet address of every single wallet in Faucetpay, isn't amazing.
Again, not a Financial advice but I do recommend to use FaucetPay for those who want to start on cryptocurrencies if you don't have any other wallet or if you will only depend your earnings on faucets. Great for a short time but I still recommend to get a Non-Custodial wallet for a long term.
You can register on FaucetPay here

Thank you so much for Reading my Article. You can Like, Subscribe, also Comment.
I love reading comments, I`m thinking of doing more article on faucets that I personally used, so I can explain and show you better how they work. Feel free to say on what is your take in this articles so if ever I can use that to improve more.
You can also check my Noise.Cash/u/Cyptoholic , we can post and share our thoughts in there, on things that we think are interesting to us and to others.
Thank you so much, for reading hope I can learn and create more Articles.