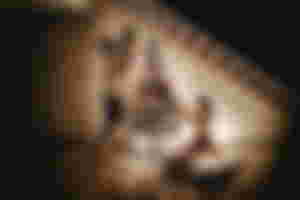 I need to make the most of Christmas. Taking a gander at all the arrangement that goes into Christmas, we as a whole need Christmas to tally.
It is safe to say that you are prepared? To make the most of Christmas we need to prepare. We hasten around to put the final details on our Christmas and occasion arrangements—a bit of shopping and feast readiness. Perhaps assembling in the kitchen for occasion heating. All to convey the what we think will be the ideal festival.
This year will be the same—there is a lot of arrangement yet to be finished. However, this year is extraordinary—ongoing functions provided me motivation to opportunity to stop and think. I stopped to consider in the event that I was managing my responsibility—truly taking care of my responsibility. At the point when I share with you why I am asking this inquiry you'll comprehend for what good reason I am composing today.
Initial, a youngster who worked in my business died. Sunrise, a common companion, connected half a month back to reveal to me that Anita had fallen gravely sick. A significant number of us consolidated to petition God for Anita. Subsequent to gaining some ground, there was promise for a recuperation. How dismal it was when Dawn let me realize that Anita had died.
At that point there is Paul. I employed Paul, directly out of secondary school, to work with us in 1998. Paul was a diligent employee and an extraordinary child. Even after my vocation moved me around, Paul kept in contact.
I do mind. Yet, did I care enough? Did I take care of my responsibility? My significant other inquired as to whether Anita and Paul knew the redeeming quality of Jesus Christ. You know—I don't have a clue. On the off chance that I don't know did I care enough?
Rick Warren, Pastor Saddleback Church, stated, "You were made by God for God, and until you get that, life will never bode well." I have come to comprehend that God won't attack our lives or demand our consideration. For what reason would it be a good idea for him to? He has made it plain for us all to see.
Consistently the supernatural occurrence of Christmas unfurls again to help us to remember God's essence and love. Jesus is the best blessing ever given to humankind. It costs nothing to get it other than to be mentally accessible to reality.
Truth can now and then avoid us. In any case, the reality remains, things that are genuine are accessible to all who look for them. The sun ascends in the east, an apple will tumble to the ground—truth never stops to be reality. Truth stands firm in any event, when it is overlooked, scorned, tested or derided. I surmise that is the reason it is called truth.
I don't generally take care of my responsibility competently—I don't adore enough, pardon enough, support enough, or help enough. I am imperfect and hate to think about all the errors I have made along a mind-blowing way. And afterward I understand on the off chance that I wasn't defective and bombed Jesus wouldn't have needed to uncover Himself and reclaim me.
Half a month back, I monitored an old companion. I called to support him. Leroy had endured a stroke a couple of years back when we were cooperating. The stroke took Leroy's profession—he was a splendid and visionary pioneer.
Today, Leroy says he is a "petition fighter." He is as yet driving! I called to support Leroy, and hung up urged to manage my responsibility. Much obliged Leroy!
I do mind. On the off chance that I couldn't have cared less, I wouldn't have composed this. It is consistently simpler to sit on the sideline. However, it doesn't change reality. The best way to make the most of Christmas is to share the uplifting news.
"Today in the town of David a Savior has been destined to you; he is the Messiah, the Lord. This will be an indication to you: You will discover an infant enclosed by fabrics and lying in a trough." Suddenly an incredible organization of the wonderful host showed up with the holy messenger, commending God and saying, "Magnificence to God in the most elevated paradise, and on earth harmony to those on whom his courtesy rests."
Joyful Christmas!