Today I won't talk much because it's just a spaghetti 😍😍😍😍 Spaghetti lovers in the house shout🗣️🗣️🗣️ HAHAHA💋💋💋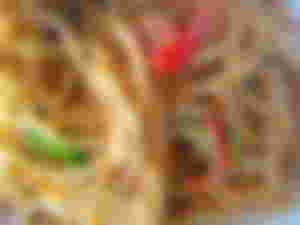 We all know spaghetti is a fast food, it can be eaten anytime of the day and so delicious....🙈🙈🙈🙈
Let's welcome our chef 👩‍🍳👩‍🍳 in today's cooking as we move to the kitchen, in person of @ADEPRETTY
👏👏👏👏👏👏👏
Let's all have our seats. The Ingredients we will be using for the cooking are as follows;
Onion
Ginger and garlic (grate)
Season cube
Salt
Thyme and curry
3 Tbs Groundnut oil
1 Red bell pepper
2 Sausages
1 Green pepper
1 Spaghetti
Boiled blended pepper( with no water content)
For the sausage, it should have a round cut which I will show you below.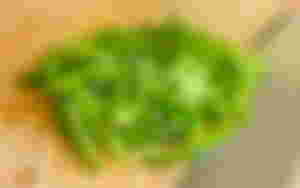 Before we start it is best to use a wok pan ( will show a picture of it) but if you don't have , then by all means use a non stick frying pan.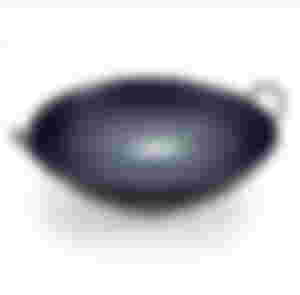 *Procedure*
Place a pot of water add some salt and a few drops of vegetable oil, allow to boil, then pour in your spag ( I like to wash mine to reduce the starch content), Wait for some minutes. This can be cooked on high medium heat, check after a while, but make sure it's not too soft, then pour the spag into sieve to drain.
Next have a little groundnut oil in your wok, add to it your sausage, stir for a minute then
Add onion, ginger and garlic and stir fry on high heat for about 2 minutes. Add seasoning cube, curry and thyme.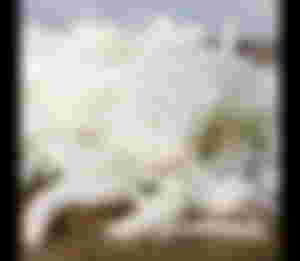 Next add the green and red peppers and stir fry for 2 minutes. 
Transfer the fried ingredient to a plate, then pour in your spag into the wok and add your boiled pepper( no water content, remember), stir together and leave on a low heat for some minutes then you can add your fried ingredient to it and stir it together, cover and let it simmer for some minutes.
You stir fried spag is ready........
Yummy yummy yummy.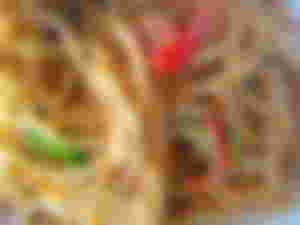 I hope you like it...
Don't forget to like 👍, comments✍️ and subscribe🤝