Some ladies are destined to help their husband get rich because...Ladies are light of men, some ladies are destined to work together with their husband for them to be rich.
You know some ladies... lemme say..we ladies will say...if his pocket is not handsome we cannot date not to talk of marrying. Actually is very good to grow together. Money is not yardstick for Happy marriage but at the same time is necessary.likewise poverty and suffering is not yardstick for a happy home too,is good for a lady to grow up with her man,if the man is already rich fine,if not there's nothing bad to grow up with person if only the man is ready to grow.
But, most of we ladies are not ready to adhere to this fact, it is good to build up/grow up with your man, it derive respect from him to you and all. Destiny they say works together, to some it is the togetherness that brings riches for both parties, above all, we should learn how to endure and be contented with our present position, and have the positive mindset that tomorrow shall be great even if not certain
Hmmm,if it's a Christ centered relationship oo is a truly journey of faith, everything about the journey is a process,if the man is a Christian. I will say is not poor with God's on his side. Presently he might not have much but he is not poor. faith is the yardstick..
There is an adage that says two heads are better than one. When the wife and the husband work together to achieve a set goal for them to become rich. I believe they will become rich.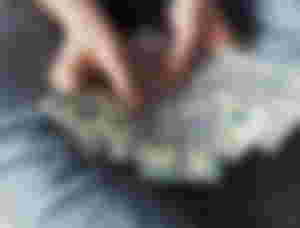 Although we ladies needs financial security before heading into a marriage. Atleast if it's not 💯 percent stable and allow have a deep assurance on whom is getting married to or whom she wants to endure and build up with at the same time, some guys are massively lazy.
You could imagine a lady who works morning and night to earn a good life for herself and one man one lazy man will come and be saying let's get married... mehn... it can't work.
I believe there are relationships where the man as ideas by lacks morale to actualize there the woman fits in to push him to succeed. There are places were the man as morale but lacks ideas the lady gives him. There are ones that both spouses are loaded with ideas and morale. So if we ladies can work for money, let them also go and work too after we can talk about marriage🤤
But it depends on your purpose In life. I have a friend that is very skilled in buisness she married a pastor, who is not on salary but owns a music school. They run the home on the finances she gets from her shop but you won't know. Know the music school as booms but her money she the starting seed her husband needed.
If the man has a goal and he strives to be better day in day out together with the lady as a supporter( moral, spiritual, financial) of his dream, I feel wealth isn't far. But if he doesn't have a goal, oh, it's a NO🙅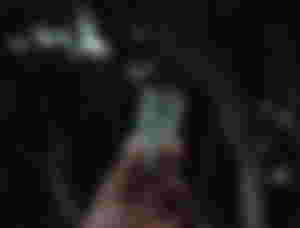 When it comes to money, it's one crucial thing to consider although it isn't a recipe for a happy marriage but who doesn't love to have a good life? The man in question must be one who is ready and with good visions not just some lazy fellow and of course every woman should also work on herself, gain the financial independency you want, like the adage birds of the same feather flocks together only people of your status will come after you. It will be difficult for a street hawker to propose to Otedola's daughter, abi how did they even want to meet? It is good if your husband is wealthy but you should work your way into wealth too. Most times we only get to meet people we are in the same status league together.
You attract who you are. If you are lazy, you attract a lazy man. If you are hardworking, you attract an hardworking man. As a lady, what kind of person are you? What do you want in life? When you see the man that fits in. With money or without, put in your best to help him. When you don't know your purpose..you will be confused
I always ask myself this question "would I love to marry me if I was a man?" And that question alone has helped me improve on a lot of things. Many ladies don't know how to make money but they want to be collecting money. I am sure many ladies will not be able to marry themselves because they are broke
I pray God will help our men. They have alot of responsibilities..but most of them are just being lazy. That's why they are taking shortcut. One of the things I think we have to change is our mindset, an average African lady is trained up to be dependable on the male figure, which is so not right.
I've had such an experience and I ran away. A guy was coming around me, and I noticed that when I'm on my way to work, that's when he's waking up and sounding all sleepy. I felt that this guy was going to be a burden on me, especially when he started asking me for recharge card. This is brother that's still asking me out and has not even extended any hand of fellowship before. I just ran o, me that is a spoilt brat when it comes to relationship... So he's born again, tongue-speaking, fireful... But when it comes to responsibility, my dear I just advised myself in the Lord. Many lazy guys are out there looking for well to do ladies that'd take care of them.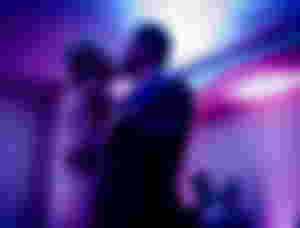 We must make something out of our lives.. Uncle's money should be bonus. Money is not everything but at the same time Money is importanter😂😂
You attract who you are. For those of us that watch Zee World sometimes, it touches my heart when all these Indian women are being treated anyhow by their husbands or in laws. And I told myself that by God's grace, 'I will never be that helpless and hopeless wife'. By the time I contribute 50% of the cost of building the house, let me see who want to pursue me'😂
If you are independent, with your own money. You can easily leave any abusive relationship.
Thanks for reading...
Love you all