Liverpool Releases LFC Heroes NFT Collection

Liverpool, one of the most successful teams in the history of the English Premier League, entered the world of NFT with the LFC Heroes NFT collection, which it started with Sotheby's. The collection includes 23 iconic football players and coach Jürgen Klopp of the team.

NFTs will be available at the Legendary 1/1 auction, which will take place on Sotheby's Metaverse from March 30 to April 1. Each NFT will have features for its head, body and arms that will include a combination of Super Mode, Match Mode and Fresh Mode features. Also, until NFTs are purchased and unboxed, it will not be known which player they belong to.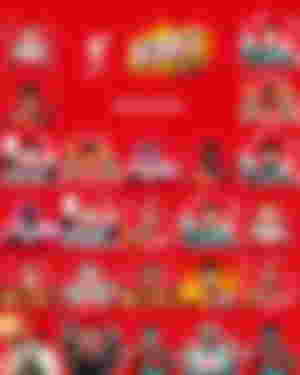 Those who purchase NFTs will also be included in a Web3 community where they can participate in guest shows, virtual meetups, the LFC community forum, unique experiences and competitions. They will get a discount in the LFC Store and become a member of the LFC Foundation.

The club will donate half of NFT proceeds to the LFC Foundation, an official charity that provides long-term and sustainable services. This foundation focuses on improving their living conditions and education by reaching people in high deprivation areas.

Liverpool are second in the English Premier League behind Manchester City. Eliminating Inter in the Champions League, the team advanced to the Quarter-Finals and matched with Benfica in this round. In the FA Cup, they will face Manchester City in the semi-finals on 16 April, and the single-match elimination system will determine the winner of the round. Liverpool also won the EFL Cup this season, beating Chelsea on long penalties.

It is not investment advice.