Drug Education: Realize it Before its too Late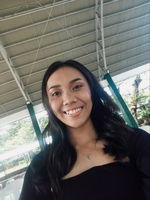 Drug Education has brought my mind into a series of realizations. This, per se, opened my mind as to how people involved in drugs, users or not, began to include themselves in that situation up until how their lives took a spin from the way they normally used to. Before, I thought that people's choices were only to be blamed when talking about their involvement in drugs and how this has negatively changed their lives in a second they jumped with the decision. However, drug education showered my mind with a depth of understanding that people in drugs have their point of origin, factors, motivators, or heavy reasons why they resorted to such. Yes, they're still the ones responsible for the actions they took upon themselves and the consequences linked to it, but the more I go deeper learning about drugs in a much bigger picture, the more I realize how these people need help.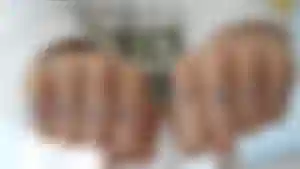 Let's try to put yourself in such a situation, where you involved yourself with drugs—be it a pusher or a user.
First, if by any chance you picked up a drug addiction, surely, you will break your family's hearts. They're your family—the first ones who will get affected. They'd be hurt to the point of questioning themselves as to where they've gone wrong at raising you and supporting you in everything that you do. You should not do that to them—be a burden, no matter if you have a tight bond together or the opposite of being a happy family. It will also never be fine adding up to the things that are already hurting them. Always think about sparing them a gloomy life and destroying what they worked hard for just by involving yourself with something dangerous. Would you want that? Are you willing to put your family in that scenario, knowing that their lives will take a turn and never be the same again? What all these people have done for you? Is to love you, take care of you, support you, and give you a life that you could live the way you want to, and picking up an addiction will only cause them fear, pity, and traumatic life experience. You should not want them living a life full of all that. It will never be fine. As long as you can endure life's challenges, try to strive and extend the good life you're already living, or just try to survive if you're in a tough situation. That's the best feeling that your family should feel while still living, especially yourself. Think about yourself most of all because that is what you deserve the most.
Second, are you willing to trade anything important to you for this unhealthy addiction? I'll answer for you. You should never be willing to trade anything important to you for the sake of an unhealthy addiction. If you are already happy, content, and settled with the kind of life you already have right now, cherish it as much as you can. If you have a good family who provides for what you want and need, friends that support you, a quality education that will escort you to your dreams, a personal life filled with thrill and adventure, balanced overall health, and a positive outlook in life, never trade it for anything bad. Never dare to think about trading all these for an unhealthy addiction. Never for any reason. You should take care and preserve all these good things as long as you're living no matter how hard life may slap you. On the other hand, if you're also in a very tough situation, where it tempts you or pushes you to think that involving yourself with drugs will help you or solve your problems, think about it over and over again. The good things you already have should matter. The tough ones should be fought with and overcome. Fight for the good and for the better to keep these treasures alive until the end of your time in this world. Fight for your life even if you think you're on the edge on how hard it is to survive. Make that your oath.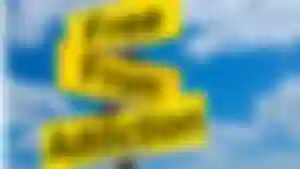 Lastly, "Prevention is better than cure." My father has always instilled this quotation in my mind—never allow every bad thing out there to penetrate my life. You should practice this too—things about yourself, the things that matter, and how your life may change. Personally, I am aware of how life can strike us in many ways, but it's never an excuse to turn ourselves into an unhealthy addiction to feel better. We only think unhealthy addiction will do us good because we wanted to escape the reality, the problems, and the sufferings. I also have my bad days, but I take my alone time to think about life and cope, I bond with my friends, I buy things for myself or eat with my family to reward myself for working hard, and I also make sure that my overall health is being taken care of through reading good books, eating well, exercising well, and drinking vitamins. I honestly practice all these things. My friends would even sometimes ask me if I encounter stressful situations because I look like someone who had it easy in life. I just answer them, 'Yes, I even cry sometimes, but the next day I wake up with a strong fighting spirit to begin again and ready myself for my daily battles.' That is how I prevent myself from engaging in an unhealthy addiction or to every bad thing in general. That is how you should do it too. You can cry, you can be done with the world, but never give up. Continue fighting because that is living.
Presently, drugs as a separate matter remain relevant. Many people are still choosing drugs over straightening their lives that are lost in track, which is why I believe that along with blaming them for their actions, it should also come with proper help, such as how rehabilitation centers should be strengthened and fair punishment for the crime committers. Most of all, actualizing these realizations should be structured with the strong pursuance of drug education in every corner of our country. I think educating people is a good start for topping their minds with early realizations rather than regrets at the latter because frankly, drugs will never be an easy route that will make one's life better. Taking a part in this as an ordinary human being, simply by being a good example or educating people in ways that I can, will surely help.