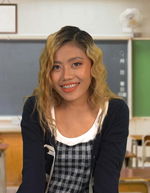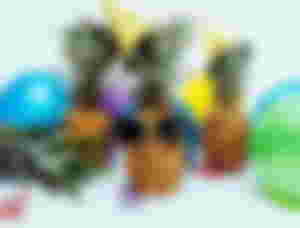 Despite this, I have authored very few articles during my months here. I grew weary, due to numerous occurrences in my life and at school that I forgot about my passion for writing.Maybe I wouldn't have these regrets today if I had just kept writing and never quit.
Regardless, the only option we had was going back in time, which looked impossible. But what I'm thinking right now is that I should just go after this one and never leave.
Now I'm back for the love of writing. I came back to ignite this passion inside me. Now, with great courage to pursue this, I am more eager to write every day despite my lack of motivation at times.
I would remind myself from time to time that I needed to keep writing to improve my effectiveness in this field, which caused me to discipline myself. I learned to write, but it also taught me how to manage my time.
I've also developed a taste for reading articles; I enjoy reading the work of my co-writers, and it inspires me to write and learn more.
I've read incredibly personal essays that made me feel like I could relate to the author and ponder on life. Other writings I've read are educational and informative, and they've helped me learn new things by filling my mind with the knowledge I didn't know before.
I occasionally come across the subject of love here, which I also read since I wanted to discover how individuals handle relationships and their experiences to gain a better understanding of what love truly means.
Sometimes articles bring me an encouraging message, which is enormously beneficial when I am in my most fragile state. Reading such pieces motivates me to keep living no matter how difficult life is.
Furthermore, when I scroll down, I read stories from others sharing how they spent their days, holidays, birthdays, and other events, making me feel like a part of their lives.
Some of the posts here are inspirational; sharing their tremendous accomplishments made me want to celebrate them and motivated me to reach more.
I couldn't stop scrolling on this platform; sometimes, instead of spending time on social media, I will just come here to read; being on this platform and reading articles from people who write from their hearts and out of love for writing is such a joy and encouragement. It boosts me to write more articles and read more.
Connecting with people here is also a lot of fun. It makes me happy to have other writers react to my work as a writer. It's a huge compliment that your article is being read. It enthralls me while also making me feel fulfilled.
Being a part of this platform is a fantastic opportunity to meet various fascinating authors. Articles are entertaining and helpful when you are going through a difficult period. Reading articles will help you learn and will pique your interest in writing.
Even though my ninth month here had produced only a few articles, I yearned for more opportunities to write and be inspired to begin my month with content that would motivate other writers to create more.
I'll resume my path to hope that one day I will become a well-known and accomplished writer that people would appreciate one day. I'm hoping that by pursuing my passion for writing, I'll finally be able to fulfill my goals and achieve what I hope.
I hope you will join me on this path, and together we will reach the pinnacle of success that we both desire.
Hi,it has been fun being here and still thank you for allowing me to bother you. All is well 🤍🌻
Thank you for your time reading this one.🌻 Hope you had a good time. Anyway , Thank you for allowing me to bother you 😊 🌻 #9thMonthonRead.cash