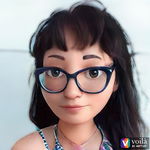 It seems that most people in the Global North these days get into crypto space as investors. To these people, Bitcoin, Ether, and other coins are just like stocks they buy and trade. I didn't find myself into the cryptocurrency world that way, however. Rather, it has become an indispensable tool of survival when the lockdown began in the spring of 2020.
The first time I have heard of Bitcoin was almost 10 years ago at an Occupy encampment. In the freewheeling, anarchist environment, anyone could host classes, discussion groups, and workshops. I met the "Bitcoin guy," who was touting the potentials of the cryptocurrency as a way to liberate the 99 percent from the banksters and the Federal Reserve. (One of my biggest regrets is that I did not happen to have $20 on me at the time as he was selling paper wallets loaded with $20 worth of BTC in mid-October of 2011!)
I am severely underbanked. With a long history of homelessness in the past and too many overdrafts in my younger years, access to traditional financial system has been mostly out of reach for me. Unlike most people I know, I have no access to checking account, debit card, or credit card. So my life had been cash-based, and occasionally if I needed something from Amazon, I had to go to a drug store to buy a gift card.
When the lockdown started in the spring last year, I was devastated. My cash flow stopped and shopping options also became limited. And for some time, people were paranoid about cash. This was when I found ways to earn crypto and buy things I need with it. Now about 90 percent of my day-to-day shopping needs are fulfilled this way, so for all practical purposes I've been living on crypto for the past 17 months!
This article may be of value to anyone who wants to have some Bitcoin or other cryptocurrencies but either don't have money to buy them or don't want to spend their money, as well as those who are unbanked/underbanked, or interested in extra digital cash.
There are too many scams out there that purport to help you make money. Almost all of them are, especially if they say something like "we will double your Bitcoin" (impossible) or "invest $50 and you will get a daily interest of 2 percent". Ignore anything that makes you spend money first.
Here are some legit programs that can make you money (your mileage may vary; you will need to commit your time every day):
If surveys are not your thing (or you find yourself disqualifying from them often), you can earn potentially more money by freelancing for crypto. Think of these as "Fiverr" of cryptocurrencies.
If you are a content creator, or otherwise already popular online, you can even have the consumers of your contents tip you or pay for subscription.
So, you've just been paid $10. But the cryptocurrency exchange rates are often wild, going up and down every minute. You don't want to spend that $10 if it is now only worth $8.78. So always keep an eye on the graph. Spend your money only when the exchange rates are favorable to you.
This warning applies mostly to when you are shopping with Bitcoin (BTC). Depending on the level of network congestion, the cost of sending Bitcoin may be extremely high. As most e-commerce sites that take Bitcoin (and other coins) impose a time limit by which your transaction must be confirmed (or your order will be cancelled), paying too low miner fees would not be an option. Check this Bitcoin fee chart first!
This is one reason why I strongly recommend getting paid in Bitcoin Cash (BCH), Litecoin (LTC), or Dogecoin (DOGE) whenever you can instead of Bitcoin (BTC), as their transaction fees are lower and the speed of transactions being confirmed is faster (Bitcoin Cash and Litecoin miner fees are usually a fraction of a penny!).
---
Disclosure: This post may contain affiliate links, which means I may receive a commission if you click a link and purchase something that I recommended.
This article may be freely used under the terms of the Cooperative Nonviolent Public License, version 7 (CNPLv7). All other uses require express permission of the author.
First published date: Aug. 24, 2021, revised Sept. 29, 2021.