I was in grade 8 when I heard about crypto and I was also 14 at that time but still haven't know well yet after a year I got researched about cryptocurrency and that time also the price of bitcoin is around 400,000 PESOS and the bitcoincash is around 24,000 PESOS and also Etheruem XRP ripple then the first site that I earned a free crypto was in Read.cash.

Read.cash helps me a lot for everything and after I got knowledge about crypto I shared it to my friends also and some of them are not interested and some are interested about crypto when my teacher heard that she asked what crypto I used? Then I answered Bitcoincash oh really? She said I am only using a Etheruem crypto but yes she still interested about bch and yes I did to tell her everything I know to bitcoincash from its low fee transaction to its price predictions and now we are using same cryptocurrency which is BCH and one of my classmate also asked how? Then I did what I did to my teacher I told everything to her but it seems she don't really understand at that time but I still teaching her everytime she asked of everything about BCH.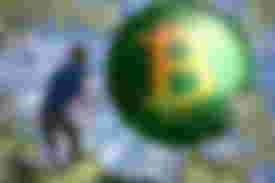 I was making a plan to have a meeting in our school together with my classmates I want to share to them all my knowledge about cryptocurrency but as of now I can't it because the cases of Covid19 was getting up and Im also planning to teach my family members I already teach one of them my auntie and now she earning big, and I have a friend also who recently joined I just recommend him to Noise.cash then after an hour he withdraw his earning from Bitcoin.com wallet to coins.ph he's satisfied in Noise.cash and now I also want to teach him how Read.cash work.

Meet my freind who I recommended the Noise.cash to him he was playing online games always he don't have a work but when I recommend Noise.cash to him he said WOW ITS GREAT OPPORTUNITY FOR ME I CAN EARN WHILE SITTING that made me happy at least I teach him everything I know and now he want also to help spreading the BCH AWARENESS and he's now sharing his knowledge about crypto also like what I did to him.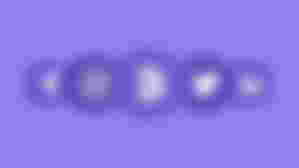 I magine also what if Phillipines accept BCH payment? Maybe its easy for me to buy and pay bills shopping online its easy to everyone but it can't because we need to convert BCH to PHP before we can pay bills and buy load and also shopping online and I was hoping that Philippines will accept a BCH payment in the future.

I want also planning spread bch awareness by making a posters and a printed paper contains some information of Crypto with the help of technology we can do that easily but If I am alone I can't do that I need more time to do that but I want to ask to my friend if he willing to help spread the bch awareness if he accept We will post it on social media and make some posters and give it to the people who don't know what is crypo is and what is the importance of every crypto.

We have a park here which you can freely do what you want its because its for everyone everyday many people go there to play and to relax but now I only saw rarely  people going there,like me I only go there  if I have something to do there that was also our meeting place with my friends.

One day if all of my plan works I will post it on Noise.cash and Read.cash.
I want also to buy a new phone if I have enough money if ever,and now Im happy cause people now are getting interested about crypto like BCH I will continue to share my knowledge to everyons who's interested about to know what is crypto. Everyone can share their own opinion if they want me to teach them then I will and I have also my own rules here's my rules if you want me to teach you.

1st-MAKE SURE YOU ARE INTERESTED ABOUT CRYPTOCURRENCY
2nd-ALWAYS PAY ATTENTION TO CRYPTO
3rd-FOLLOW MY RULES

That was my rules if they accept it then I will be the one who will teach them and if they success I will be the one who will very happy if that happens Im glad also to help others I promise if this pandemic will end I'll do what I said meeting with my classmates,friends and also my family member to teach them for now its hard for me when to teach them online cause I can't talk to them clearly but I always trying my best to teach them online.