Future in Fashion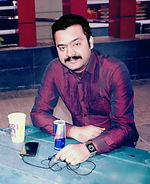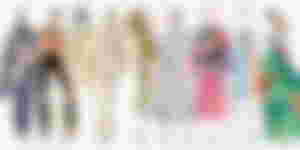 MY FASHION
THE BOOK "FASHIONING A SUSTAINABLE FUTURE: HOW TO BUILD A GREENER WARDROBE AND DITCH GREENWASHING
fashion industry is at a crossroads, as the author of "Fashioning a Sustainable Future" claims. We have a decision to make: we can either choose to create a more sustainable future for fashion or we can continue along the path of rapid fashion and overconsumption.
The book offers a useful road map for selecting the latter option. It is a thorough and educational manual that addresses everything from comprehending sustainability in fashion to recognizing and thwarting greenwashing.
I really like how the book emphasizes group accountability. It is obvious that we are unable to secure a sustainable fashion future on our own. As customers, brands, and business titans, we must cooperate.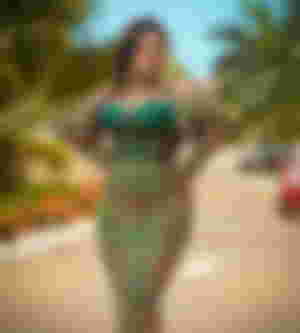 I firmly advise anyone who is interested in "Fashioning a Sustainable Future" to
BEYOND LABELS: GETTING THROUGH THE FASHION INDUSTRY'S MAZE FOR AN ECO-FRIENDLY WARDROBE
Our concept of what it means to live sustainably changes along with the world as a whole. The fashion industry is under pressure from a consumer base that wants more than simply style as consumers become more eco-conscious. It is now necessary for fashion to be a responsible choice rather than just a passing fad. One must go past labels and delve deeper into the complex web of the fashion business in order to create an eco-friendly wardrobe.
A Labyrinth of Errors
The fashion industry can be compared to a labyrinth because of its complicated and overpowering twists and turns. At first look, terms like "eco-friendly," "sustainable," and "ethical" could appear to be guiding lights leading us to wise decisions. Although, it's
THE BOOK "FROM FAST FASHION TO MINDFUL WARDROBE: YOUR GUIDE TO SUSTAINABLE STYLE
Fast fashion is the industry's quick, inexpensive, and disposable clothes production style. It is simple to fall into its trap in a world where trends come and go as quickly as the seasons change. The costs of rapid fashion on the environment and society, however, are becoming more widely recognized. As a result, an increasing number of people are switching to a mindful wardrobe and adopting sustainable fashion as a way of life. Books like "From Fast Fashion to Mindful Wardrobe: Your Guide to Sustainable Style," which analyzes the intriguing transition from mindless consumption to mindful clothing choices, have emerged as a result of this change in fashion consciousness.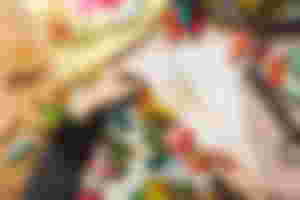 THE PROBLEM WITH FAST FASHION, CHAPTER 1
AN IN-DEPTH EXAMINATION OF THE FAST FASHION BUSINESS SERVES AS THE BOOK'S INTRODUCTION.
READ "GREEN IS THE NEW BLACK: EMBRACING SUSTAINABILITY IN FASHION WITHOUT FALLING FOR GREENWASHING" FOR MORE INFORMATION
The fashion industry has come to a fork in the road in an era where environmental awareness is growing. Sustainability is currently in vogue, and for good reason. As consumers become more conscious of the effects of their decisions on the environment, many of them start looking for eco-friendly options while making purchases. The risk of greenwashing, deceptive marketing that exaggerates a brand's commitment to sustainability, rises as sustainability, meanwhile, grows popularity. We look at ways to embrace sustainability in fashion without succumbing to greenwashing in this post to make sure your wardrobe is truly eco-conscious.
Recognizing Greenwashing
The practice of greenwashing involves making a brand or product seem more ecologically friendly than it actually is. In the fashion sector, it's customary for businesses to make claims that they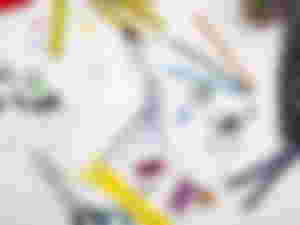 FASHION
High fashion is a language, an art form, and a means of expression in addition to being about clothing. It's about creating special moments where fabric, design, and craftsmanship come together to create something spectacular that transcends time and location. Although it may appear magical on the runway, fashion frequently adheres to rules that support its originality and innovation. We'll reveal several high fashion formulas in this post that enable designers to create jaw-dropping collections.
Play in Proportion
Proportion is one of the basic rules of great fashion. It's the skill of balancing several components inside a single piece of clothing or a full ensemble. Designers utilize proportions to make body-flattering silhouettes that also express a certain mood or message. Whether it's bulky jackets paired with thin pants or big dresses
Fashion in Future
Fashion has always been a reflection of how society has changed, evolving along with the times yet retaining timeless elegance. Technology, sustainability, and individualism will be at the forefront of fashion's intriguing evolution as we travel into the future. This essay will examine the fascinating developments influencing the direction of fashion as well as provide some timeless advice that will always be in trend.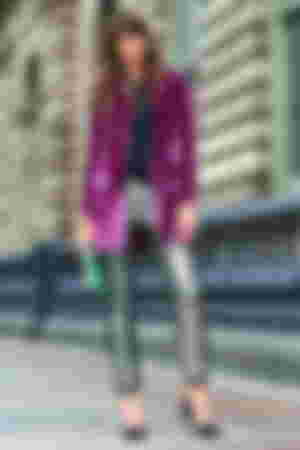 Eco-Friendly Clothing
The growing emphasis on sustainability is one of the biggest changes in the fashion business. Fashion firms are embracing eco-friendly materials, ethical production techniques, and circular fashion practices as awareness of environmental challenges rises. Fashion's future depends on designing clothing that is both aesthetically pleasing and eco-friendly. See
k out apparel