Into the Rabbit Hole #1: Faucets and "PROVABLY FAIR" (really!?) Crypto Gambling Sites
I'm new to Crypto (and OMG yes, I'm trying Faucets...)
So here I am. New to crypto, and one of the many who missed the "great chance"...
Niggardly as I am, my journey into crypto land started with the many faucet (and partly scam) sites. I tried a few, researched a bit, and finally stuck with two faucet sites for now:
Yes, these are referral links to make me rich (lol 🤑). I know the "earnings" are so low it's a total waste of time (and I should do something better with my life), but still I visit them regularly for a "free roll" to win an unbelievably awesome amount of 0.00000005 BTC (which is a whopping fraction of USD cent).
Why the heck am I doing this?!?
It's easy, there are two reasons:
1. I never play the state lottery (you know, I'm a niggard), so I never even have a chance to actually "win something".
NOW I AT LEAST ROLL THE DICE and have chance to win SOMETHING
2. I'm fascinated by the crypto hype, and want to "play around" to get a better understanding of it
(in the end I hope to finally "earn" enough crypto to do my first real transaction, so let's see how long that takes)
Ok, but is it really "PROVABLY FAIR" ?! 
So https://freebitco.in claims that it's free rolls are "PROVABLY FAIR":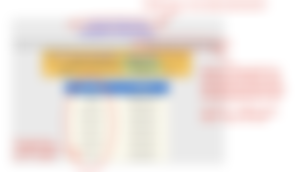 Based on the "proof" that is offered, I would agree that the result is both verifiable and deterministic, and it even allows you to influence the roll by changing the client seed (if you really want to do that).
=> so it is definitely (and verifiably) deterministic and can not be manipulated (except by you)
That doesn't prove the "fair" argument though. The payout table makes you think that this should be a 1:10000 chance of winning the $200 USD, however it is nowhere stated in the text that you have a 1:10000 probability of winning. I think this is by intent. I can't prove it (I'm not a crypto expert), but I somehow believe that the function described below might produce and "uneven" distribution, i.e. with higher numbers in the higher range towards 10000 being produced less likely than lower numbers. 
=> it's only "fair" if the function produces all numbers with the same likelihood! 

What do you think, is it really fair, or just deterministic? (any crypto experts here to prove?)
Have you been where I am by today? If so, how is it going today?
I will probably give it a try with the two faucets above, and will let you know how it's going in a few weeks...
(note: this has been cross-posted from here)