8 Benefits of keeping a cat
A lot of people own cats because of their cute demeanor. Due to the fact that cats are the most popular pets, cat enthusiasts can typically have 2 to 5 cats at a time in one home. In fact, because cats are so special to some people, cat lovers refer to pet cats as masters and the people who maintain them as servants. What advantages come with owning a cat?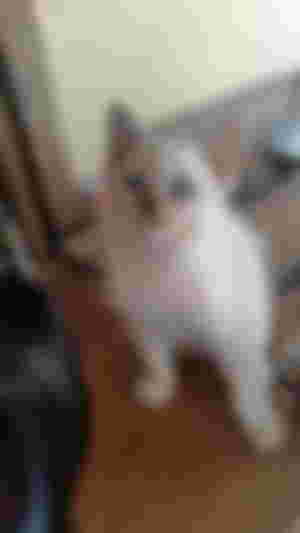 1. Good for mental health
According to an Australian study, having a cat makes owners happier, more self-assured, have better sleep, are more focused, and are better able to handle challenges. The study's subsequent finding was that cat owners were psychologically healthier than non-owners.
2. Children are more fit and active
A survey done in Scotland with 2,200 children aged 11 to 15 indicated that kids and cats get along well. In addition to having a high quality of life, the kitten will be more active and fit the tighter the link with the cat. In their free time between studies, they also hardly ever experience loneliness.
3. Encourage singles to keep a positive attitude
Cats can make their owners happy. According to one study, people who own cats feel less lonely and have fewer negative feelings than people who don't. In actuality, people who are single have fewer bad moods than they had when they were previously in a relationship.
4. It offers health advantages
Another study that followed 4,435 individuals for 13 years found that cat owners have a lower risk of dying from a heart attack than non-owners. This accounts for several risk factors like high blood pressure, high cholesterol, smoking, and being overweight.
5. Gives peace
Because of their owners, cats benefit from offering emotional support. Without realizing it, cat owners will look for animals they like to feel more comfortable when experiencing mood swings. In addition, these animals show loyalty, which reduces the importance of attention and anxiety. Even when these pets are asleep, watching them can make you feel comfortable and at peace.
6. Get rid of loneliness
Those of you who are still single need to start having cats in the house. This adorable creature will comfort you and take away your loneliness. When you are at home, they will always be there for you. Cats can also be your companions if you have to stay at home due to a pandemic. Play with the cat or talk to it about anything. You may be able to escape the looming depression with the aid of this technique.
7. Encourage healthy living
If you have pets, you will be compelled to keep your home clean. because animals require a cozy place to call home. Additionally, you'll need to take regular baths and clean off the filth. Cats are good for people because they keep the house looking clean. Your cat or other pet will be more prone to becoming ill as a result.
8. Stranger Animal Detection
Cats may meow continuously while you're asleep to let you know when visitors enter the home. Meowing cats in the middle of the night or when it's silent can be a sign that guests are staying in your house.
Those are some of the benefits of keeping a cat, besides keeping don't forget to always take good care of the cat, check the cat's health, clean the cat's place and provide for the cat's food needs so that the cat also feels comfortable living with us.