I would never skip my homework accompanied by mixed feelings and restlessness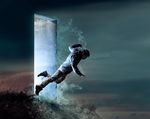 I was the only regular in the abandoned classroom.
Whatever is hanging in front of me is like a painting that I actually hang on the wall with my hands.
Everything was hidden in the climate of my heart, every person and the abandoned classroom that I had plunged into without even making excuses.
I activated the X-ray machine inside me and documented the day and the class one by one. That day, in fact, it was still hitting at certain intervals every day.
I came to the filling of almost all people, especially my father and I did not make any additional effort to win the High School exam. I was lucky because my primary school teacher was a unique teacher and a good listener and second mother.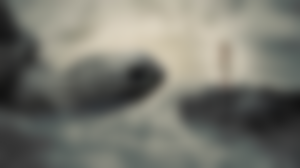 I had huge dictionaries in my bag and I was giving due credit to earthworks and being a good student at work.
According to some, my virtues were torture.
I was exempted from gym class because I was not allowed to sweat because I had allergic bronchitis, and I was getting injections every week to gain resistance against pollen and cold.
That abandoned classroom I had quietly entered I guess I was proud to be an abandoned student too.
Our prep class was disbanded and we were placed in many classes separately, and I was the new student of the class and a few more of my friends came from that disbanded prep class, here is the hardest working class!
After all, I was having difficulties in my new class, all the people were already grouped and ostracized from the first day, and our English teacher, or rather, our C class regular teacher, was keeping me under constant surveillance and unfortunately the woman's blood didn't warm to me, and I could never please her no matter what I did. .
With the mixed feelings and uneasiness of being an abandoned classroom and being an excluded student, my teacher constantly changed my homework and my place.
Sometimes he would send me to the back row of the class, and sometimes he would make me sit alone in the front row.
I was going back and forth like a pawn, I was a target board on top of it, and when I made the slightest mistake, our teacher would get very hungry and I would stay where I was with teary eyes.
I didn't have the words yet.
What is resentment or allusion, I do not know yet.
My job was to be a student, moreover, I was a hardworking and determined student.
Shut up too.
I wasn't obscure, I was just respectful.
Unchanged from yesterday to today and…
When I was playing as the pawn of the class and no one could keep up with me, I could be assigned to another row at any time and I did until what happened that day...
He was a brown and toothy boy, perhaps the noblest rebel in the class.
The classroom was so crowded that whenever a fight caused a fight, the child and the teacher were the apple of the eye of our English teacher, who didn't like me.
Whether it was incompatible or not was not in my interest because I was only concerned with myself and my course, and while I could never have guessed what was going to happen to me.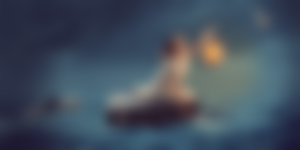 It was a nice day. It was nice every day for me, after all, being a student is identical with me and studying is my duty, and I entered the classroom that day and headed to my desk until someone called me:
You are no longer sitting there.
Who was it really to say that, and when I looked back, I saw that the boy was grinning wickedly at me. What, was he going to decide where to sit or not?
I didn't even make a sound and headed for my turn. On the other hand, he came running and took my belongings and took them to his desk.
Now we are four-eyed friends.
And that was missing.
But was I emphasizing her as a squint or traitor?