Sam Bankman-Fried to Binance CEO: You Won, Stop Lying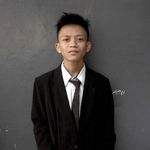 Binance CEO Changpeng Zhao (CZ) and ex-FTX boss Sam Bankman-Fried (SBF) traded barbs over Twitter on Friday as each contested the true nature of their private business dealings.
During the exchange, Bankman-Fried asked CZ why he would "lie" about their situation, given he had already "won," post bankruptcy.
CZ began with reference to Kevin O'Leary's latest comments on FTX's fallout. 
In his interview with CNBC, the Shark Tank star suggested that FTX spent much of its cash attempting to buy back its equity from Binance due to the latter's "opque" ownership. He also refrained from accusing Bankman-Fried of fraud, as he has done multiple times since FTX's bankrupcy.
O'Leary was paid $15 million to promote FTX's brand in August 2021, and was an early investor in the company. CZ believes this has something to do with why he would seemingly run defense for FTX and SBF – even after the exchange's collapse. 
"Unlike Kevin O'Leary, we continue to do due diligence even after we make an investment," said CZ. "As an early investor in FTX, we became increasingly uncomfortable with Alameda/SBF and initiated the exit process more than 1.5 years ago."
According to CZ, Binance began to leave behind its equity position in July 2021 due to worries about SBF and Alameda's practices. This, per the Binance CEO, set off Bankman-Fried on multiple "unhinged" tirades against Binance team members, wherein the former billionaire threatened to "go to extraordinary lengths" to punish Binance. "We still have those text messages," said CZ. 
This apparently sparked FTX to launch a mass investment campaign among "friends in high places," including media, politicans, and celebrities like Kevin O'Leary to steer public opinion in favor of FTX, and against its opponents.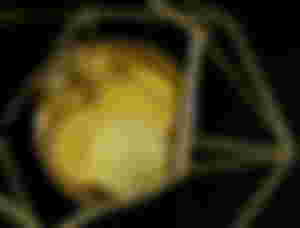 In early November, CZ implied that FTX was lobbying against other player in the crypto industry in congress. Later that month, congressman Tom Emmer said he'd received reports of SBF conspiring with the SEC to forge a regulatory monopoly for FTX in the exchange business. 
"You don't have to be a genius to know something don't smell right at FTX," continued CZ. "They were 1/10th our size, yet outspent us 100/1 on marketing & "partnerships", fancy parties in the Bahamas, trips across the globe, and mansions for all of their senior staff."
CZ boasted in June that his company was especially frugal during the 2021 crypto bull market, and had developed a large "war chest" relative to other more profligate competitors. 
Unlike CZ, Bankman-Fried alleged that his company was the one that initiated talks about buying out Binance's stake in FTX, echoing his word to Kevin O'Leary on the matter. 
He also claimed that Binance never had the right to pull out as an investor unless FTX voluntarily opted for a buyout. 
"But again, none of this is necessary. You won. Why are you lying about this now?" he asked. 
CZ contested SBF's framing of their dealings as a "competition" or "fight," asserting that "no one won," as an outcome. 
Disclaimer all images from unplash.com
Sponsors of tribunshitpost