Kazakhstan Lawmakers Pass New Bitcoin Mining Bills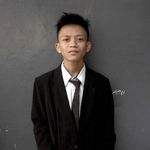 Lawmakers in the country have passed the "On Digital Assets of the Republic of Kazakhstan" crypto assets bill and other laws that focus on crypto mining. The Mäjilis, or the lower hours of the Parliament of Kazakhstan, approved the four bills.
Following the Chinese miner exodus, Kazakhstan emerged as one of the preferred destinations due to cheap electricity. However, as crypto mining boomed, lawmakers have come up with hostile measures against the industry.
The details of the five bills that introduce a new scheme of electricity purchasing for mining equipment, as well as updated licensing and taxation schemes, were shared by Didar Bekbauov, co-founder of Xive, a crypto mining solutions platform.
Miners will now be required to purchase only surplus electricity from the public grid. Exclusive purchase of electricity through the Kazakhstan Electricity and Power Market Operator [KOREM] exchange can also be carried out by the miners. However, not everyone will be able to make this purchase as electricity would sell in an auction form – meaning the highest bids win.
The mining license procedure is categorized into two. The first one will involve the digital miners who own the appropriate infrastructure – data processing centers with the appropriate requirements for equipment, location, and security.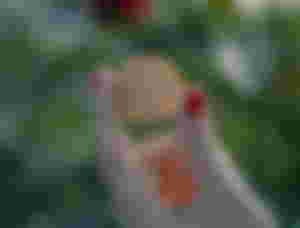 The second category is for digital miners – equipment owners who rent cells in data processing centers and do not claim an energy quota.
Commenting on the bill, a member of the Mäjilis' Committee on Economic Reform and Regional Development, Ekaterina Smyshlyaeva, said:
"The bill, in addition to mandatory accreditation, introduces separate requirements for mining pools in terms of the location of their server capacities in Kazakhstan and compliance with information security rules."
New crypto taxes have also been presented that include provisions for miners, mining pool commission, value-added tax, and tax on crypto exchanges as business entities.
With the new rules approved, both single miners and mining pools will be imposed corporate income tax based on the value of the crypto-asset as well as the commission rates for the pools. In addition to that, the Majilis is also looking to enforce a blanket ban on advertising crypto transactions and design regulations specifically for "cryptocurrency securities."
Moreover, individuals conducting crypto transactions will also be levied value-added tax along with corporate income tax on crypto exchanges.
The latest development comes over a month after the Mäjilis greenlighted bills that sought to establish appropriate rules in the domestic crypto sector. As such, crypto miners and mining pools will come under the purview of the Ministry of Digital Development, Innovation, and Aerospace Industry.
Disclaimer all images from unplash.com
Sponsors of tribunshitpost