BTC Miner Arkon Energy Secures a $28 Million Fundraiser to Boost Mining Capacity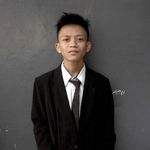 Arkon Energy – an Australian-based bitcoin mining firm – raised $28 million and acquired Hydrokraft AS (a Norwegian energy-based data center).
These will double down on the companyr's green strategy and aim to increase its mining capacity.
The Hydrokraft AS purchase was part of Arkon Energy's plan to expand its global reach. Both entities use renewable energy to mine bitcoin, ensuring lower-cost production and less environmental damage.
Despite the current market decline and the relatively low price of bitcoin, Arkon Energy's CEO – Josh Payne – argued that such multimillion fundraisers and acquisitions could "offer a compelling opportunity" for his organization.
"We are excited to have completed this transaction, and we look forward to executing several additional growth opportunities in the near future," he added.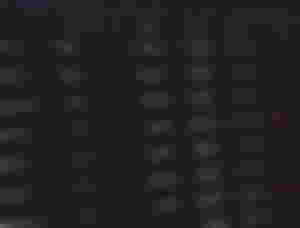 Barry Kupferberg – Managing Partner of Barkers Point Capital Advisors – opined that troubled times could create winners and losers. With its latest actions, Arkon Energy "is well positioned" to prosper in the months to come, he explained.
The Aussie organization financed the transaction with a combination of equity capital and senior debt. Prominent investors, including Blue Sky Capital and Shima Capital, also participated in the fundraiser.
While many BTC miners across the globe have to cope with severe monetary issues due to the prolonged crypto winter, this is not the case for Akron Energy. It employs 100% renewable energy and prioritizes a low-debt financial model, which allows it to stay afloat during market crashes and keeps its balance sheet stable.
The ongoing bear market has hit hard the bitcoin mining industry. Some of the worst affected entities include
giants in the sector, such as Core Scientific and Riot Blockchain.
Several reports indicated that the former could run out of cash by the end of the year and file for bankruptcy. The firm's shares reacted negatively to the rumors and plunged significantly. At the moment of writing these lines, they trade at around $0.20, or an 82% decline compared to last month's figures.
Riot Blockchain posted disappointing revenue for Q3. The company's net loss for the period equaled $36.6 million, while revenue was $46.3 million (it was expected that profits will exceed $54 million).
The American company joined several other miners in Texas that voluntarily shut off some of their facilities in the last couple of months to protect the electricity network during times of peak demand. As a result, Riot's bitcoin production tumbled considerably during the year's third quarter.
Disclaimer all images from unplash.com
Sponsors of tribunshitpost