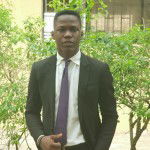 Hello there,
Welcome to My Blog!
I hope you find this piece informative, interesting and insightful!
In starting a business, it is always necessary for the entrepreneur or business owner to first of all define his market. That is, knowing those set of people he is going to serve. The knowledge of this is what helps the entrepreneur to properly locate and advertisement his business. On the contrary, not being able to define the market could be a pitfall for your business venture. Poor market definition could lead your business to extinction.
The market is really vast so, there is no way one business can adequately serve the whole market. It's either there will be limited supplies being that the demand would be high or inaccessibility for some persons. This is why we have numerous businesses serving the masses at different levels and stages.
We have the large-scale business ventures and the small-scale business ventures. The large-scale serves a wider range of the market while the latter serves a smaller market size depending on their business capacity and strength. Oftentimes, small-scale ventures do not aim at serving the national market because they are aware of the fact that competition from bigger and popular operators would give them no room to survive and scale through. At the national level, the larger businesses would always have an upper hand.
This is why small-scale businesses always decide on the persons or group of potential buyers to serve. Now, buyers and customers vary depending on their preferences, taste, lifestyle, gender, income level, location amongst other factors. It is these differences in customers that creates market segmentation. So, a particular business cannot target everyone; there has to be a unique segment it targets, could be the male or female segments, high-income or low-income earners, children or adults, etc.
By definition, a market segment is a combination of several market niches. Hence, the entrepreneur should be able to know those prospective sects or identify the market niche that would appreciate the business venture or products and services he is presenting and then focus on gaining their attention. This is the crux of the matter; attention of customers is being earned. The entrepreneur should know how to draw the attention of customers could be through advertisements, value proposition statement, branding, etc.
The significance of market segmentation stems from the desire to identify the needs, preferably peculiar needs, of the population of interest with a view to satisfying such needs at a profit. Defining the market is thus one key component of a business strategic planning as it involves the break-up of an identifiable community into subsets of target populations for the purpose of analyzing the peculiar purchase characteristics of each niches.
PS: This article was first published on my blog