Enjoying delicious food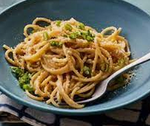 We are always given health and happiness as we live this life. It is now the rainy season in my city and in some places in my country. Almost every day it rains in the afternoon or evening, flooding some streets. So, to be strong in the face of this climate change, we need to be able to protect our health.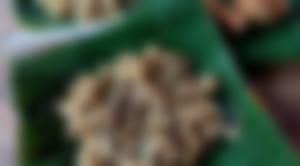 One way to protect our health is to always try to be happy and think positively. There are many ways to find happiness, one of them is to eat delicious food. Delicious food doesn't always have to be expensive or go to restaurants and cafes. If we are lucky and want to try it, some street food has delicious food, like in my story this time, when I went to one of the noodle stalls in my city for breakfast,
Mie Balap Bang Mael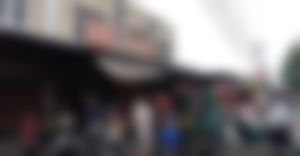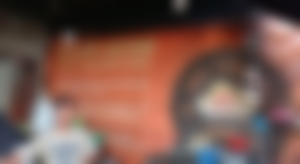 Normally we have three meal times: breakfast, lunch and dinner. If I could choose only one time to enjoy delicious food, I think I would choose breakfast with delicious food. Breakfast is very important for us, because we can say that breakfast is like fuel for the car. We need breakfast to provide energy to face all kinds of challenges of life and at the same time to lift our mood.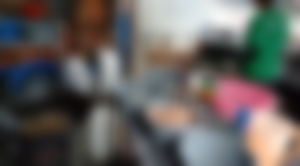 A few days ago, I had breakfast at Mie Balap Mail Krakatau, which is very legendary in my city. This eatery has been around for 16 years and consistently serves delicious and cheap breakfasts. The first outlet was on Krakatau Street and now Mie Balap Mail has several outlets in Medan City. I visited a food outlet located on Gaperta Street, Medan Helvetia District, Medan City. The outlet is on the side of the road so we can easily find this street food. Mie Balap Mail uses a three-story shop building for its business, but all the cooking and utensils and service are done in the courtyard of this shop.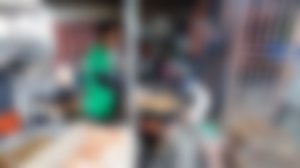 Having the cooking area in the front allows visitors to see both the cooking process and the presentation of the food. One of the pleasures for culinary tourism enthusiasts is to see the process of cooking a dish. We like to see a cook playing with a pan and spatula.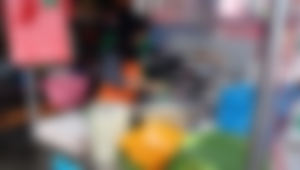 Mie Balap is one of the delicacies my city serves for breakfast. In terminology, "Mie Balap" is defined as the English version of "Racing Noodles". It's a strange-sounding culinary name, but the reason for the naming is that the cooking process is quick and awkward. We can see how disorganized the kitchen utensils are in this food outlet. Usually the cook cooks fried noodles in a big pan so that customers don't have to wait long to get their order.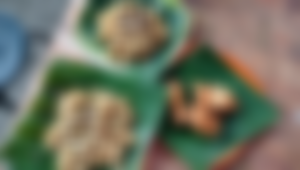 Here, we can choose two fried noodles such as kwetiau and vermicelli. For the variation of the dish, we can choose egg or seafood version. It's only IDR 8K (0.6 USD) for the fried egg kwetiau or fried egg noodle variant and IDR 15k (1 USD) for the seafood. I got here very early, the seafood is still being cooked. I saw that the egg kwetiau was ready and ordered the menu for breakfast.
We won't have to wait long for our order. A plate of fried kwetiau arrived at our table with a very strong smell. I can't wait to taste it. Try it friends, look at the appearance of this fried kwetiau, it looks like it is cooked with lots of eggs. According to the information I got from the cook, they need about 13-15 eggs in each process to cook the noodles, so the eggs serve as part of a complete dish, not just as a complement. My wife was also surprised by the shape of this fried kwetiau from Mie Balap Mael.
This Egg Fried Kwetiau has a delicious aroma. High-heat wood is used in the cooking process, so that when we eat it, a smoky flavor emerges. Also, salty and unsalted flavors are the two most prominent flavors in this dish. The soft texture of Kwetiau combined with the fried spices makes one serving not enough for us. If you like spicy flavors, you can add the chili sauce available at this food outlet.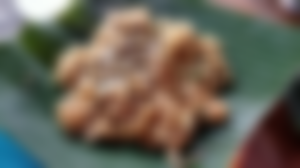 In fact, the ingredients used to make this dish are very simple and can be multiplied. To make fried egg kwetiau, you need kwetiau, spring onion, soy sauce, ground spices (garlic, onion, chili, pepper), bean sprouts, etc. However, the taste is even more enjoyable when eating race noodles from Mie Balap Bang Mail Outlet. Therefore, although there are tens or hundreds of racing noodle outlets in Medan City. This place has always been the choice of many people for a cheap and delicious breakfast menu.