Sunday's Reflection Series #2: Let God Be the Center of Your Life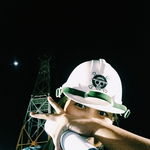 Another week has passed and the rest day once again comes at us. Sunday, the 7th day of the week with which the Lord has decided to rest from His works is also the day we are called by Him to go to His church.
Did you go to church this Sunday? I hope you did for it is the least thing we can do to show our love and respect to the Creator.
In this article which is a continuation to my Sunday Gospel's Reflection Series (Link: https://read.cash/@thelostadult95/sundays-best-reflection-series-1-cc6dcbf9), I will write down my thoughts regarding the bible verse covered in the Sunday mass. As you may all observed, I am a Catholic and doing reflections about the bible verses is normal for most of us.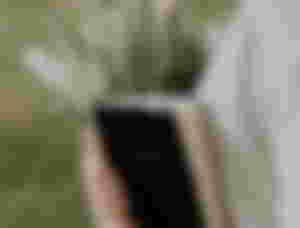 For February 13, 2022 - Sunday's Gospel, the reading is from Lk 6:17, 20-26.
Jesus came down with the Twelve
and stood on a stretch of level ground
with a great crowd of his disciples
and a large number of the people
from all Judea and Jerusalem
and the coastal region of Tyre and Sidon.
And raising his eyes toward his disciples he said:
            "Blessed are you who are poor,
                        for the kingdom of God is yours.
            Blessed are you who are now hungry,
                        for you will be satisfied.
            Blessed are you who are now weeping,
                        for you will laugh.
            Blessed are you when people hate you,
                        and when they exclude and insult you,
                        and denounce your name as evil
                        on account of the Son of Man.
Rejoice and leap for joy on that day!
Behold, your reward will be great in heaven.
For their ancestors treated the prophets in the same way.
            But woe to you who are rich,
                        for you have received your consolation.
            Woe to you who are filled now,
                        for you will be hungry.
            Woe to you who laugh now,
                        for you will grieve and weep.
            Woe to you when all speak well of you,
                        for their ancestors treated the false prophets in this way."
During the homily, if I were to be honest, I wasn't able to grasp the thoughts that the priest wants us to have or to learn in our daily lives. The only thing I recalled is that he said, we should not be blinded by the worldly things that we forgot about God. We shouldn't let our wants and the Earthly treasures took over our lives that we tend to disregard God and His grace in our life, that we forgot He alone is all we need.
After the reading and the homily, I realized that what I want in life to achieve is nothing but purely worldly wants. I sometimes forgot that Jesus Christ should be the center of my life, and all of my dreams and hopes in life should not be depended solely in my capacity to achieve those things but to lay my hopes of the future to the Lord our God. I also realized that even we were able to achieve our dreams in life, it would still be for nothing if we lost our souls in the process, it would be for nothing if we lost Jesus in our life in the process of achieving our dreams. I won't make this any longer but I just hope that whoever is reading this article who is like me, who is in the process of doing anything they can to achieve their goals and dreams in life, always remember that we need Jesus Christ in every step of the way. May you and I continue to do better, and if one day you can achieve the life you wanted, I hope that Jesus is still and always will be the center of your life.
........
Thank you for reading! 😊😊😊
If you have any comments or realizations that you think might add up to this Sunday's reading, feel free to comment down below. 😊
//Please like and subscribe for more articles!//
........
I would also like to give thanks to my generous sponsors! 😊😊😊
Sunday-February 13, 2022 (Reflection Series #2)