Sunday's Reflection Series #1: Humble Ourselves and Follow God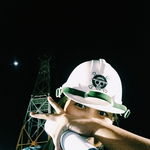 Good day dear readers!
Oh how time flies so fast, it's just like the weekend has started but now it's already Sunday evening waiting for Monday to come. Sunday is also the day of rest from the whole week of hustling and also the day that our Lord called us to His church.
Did you go to church today? I did and I suddenly came up with this idea to wrote an article series every Sunday regarding the gospel and make a reflection out of it, this way we can somehow freely discuss our thought on comment section of this article of how perceive the word of God.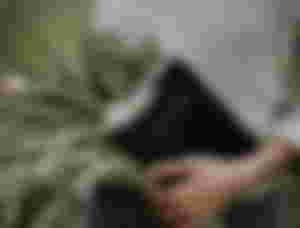 For todays gospel, the reading is from Lk 5:1-11 wherein Jesus went to one of the boats near Lake of Gennesaret which was owned by Simon. There, Jesus instructed Simon to put their fishing nets in the lake and they were able to catch a huge amount of fish after a long day of not getting any fish before Jesus came. Simon asked Jesus to stay away for Simon knows that he is not worthy to be in the presence of the Lord Jesus Christ but the Lord said to Simon that from that moment, Simon and the rest of his company will no longer become a fishermen but a fisher of men.
In this reading, the priest who presided the mass highlighted the part where Simon realized he's not worthy to be with the Lord. The priest told us that no one in this world is worthy to be with the Lord but because of His grace, we are called to be with Him not just by listening to the words of God but to be a doer of the word of God just like the Lord's disciples who preached the good news to the whole world.
I realized after this reading that the moment we acknowledge the presence of God in our lives the more we humble ourselves. Lately, I've been feeling so envious of the people around me whom I think have better lives than I have, who get to do what they want, buy what they want, travel where and when they want, huge salaries & nice houses. I feel very guilty about these thoughts in my head that I prayed so hard to God to let these feelings go. And after the homily was said, one thing comforted me is the fact that no one in this world is worthy, whether you are rich or poor, whether you have everything in the world or none at all, if you don't have Jesus in your life, everything is in vain for His grace is what makes us worthy, His words that we should live by for the rest of our life. Just like Simon who abandon His daily life to follow Jesus to the ends of Earth, to spread the good news, to be the fisher of men, I hope you & I do the same.
.........
Thank you for stopping by!😊😊😊
If you have any comments or realizations that you think might add up to today's reading, feel free to comment down below. 😊
//Please like and subscribe for more articles!//
.........
I would also like to give thanks to my generous sponsors! 😊😊😊
Sunday-February 6, 2022 (Reflection Series #1)