Insecurity Kills: Stop Competing with Other People & Love Yourself More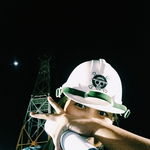 Hi dear reader! Or shall I say hi lost adults like me!
The weekend has passed and it's Monday already! Did you choose to wake up today to enjoy life just like what I said on my very first article? If yes, then let's cheers to that! And if it's no, don't worry, just take your time, the world can wait but don't take it too long before it's too late. This is thelostadult95, your writer for the daily challenges of adulting and welcome to my page!
For today's article, as you can see in the title, I emphasized the phrase "Insecurity Kills", only two words but could mean a lot. As someone who's exposed in a fast paced industry, wherein one skill is as necessary as the other, people compete hardly just to climb up that career ladder. It is indeed very hard to live each day trying to prove to your boss that you are worth that raise, or to your colleague that you know what you are doing, or to your parents that you can help them conquer your financial problems, or to that man that you are worth to be loved and chosen.
With all these things being said and so on and so forth, the list goes on and on and on forever, an adult like me for sure can't help but to cope up with these challenges and whenever fall short, insecurity creeps in which results to comparing ourselves to someone else and sometimes forget that the only person we need to compete to is ourselves.
Now, the question is how to kill insecurity first before it kills us. Here's a list for you my dear readers:
Insecurity blooms when we are faced with a challenge we failed to accomplish while someone else done it with ease. In order to not develop insecurity in the first place, one must give his/her best in doing something and condition your mind that whatever happens after the said challenge, it is for the best and there's nothing to regret for since you gave your best shot. Say for example, when you are put in a situation or in your workplace where you're given the same task as your colleague but he/she is doing better than you, always know that it is not you versus them, but you versus yourself. Strive each day to do better with the task, spend extra hours learning on how to do the task with ease and most importantly, coordinate & communicate with your colleague, ask them about the task given, don't let negativity make your mind closed.

When it comes to relationship, insecurity develops when your partner left you behind for someone else. You can't stop asking what's wrong with you or if there's anything you need to change in yourself in order for someone to stay in your life. Let me tell you this, once and for all, nothing's wrong with you. Love is another thing to discuss but insecurity blooms when you don't love yourself enough before committing to any relationship, and if ever he/she cheated on you, it's not because there's something wrong with you, but because there's something wrong in them or maybe because you are not just meant to be. So stop asking those questions to yourself, you don't need to compare with the other woman/man, you don't have to ask why. If you are faced with this problem, always go back to the word of God, "Love is patient, love is kind. It does not envy, it does not boast, it is not proud. It does not dishonor others, it is not self-seeking, it is not easily angered, it keeps no record of wrongs. Love does not delight in evil but rejoices with the truth. It always protects, always trusts, always hopes, always perseveres. Love never fails." 1 Corinthians 13:4-8.
These two ways I wrote are just the basic things in killing insecurity first before it goes to your whole system. I hope somehow I was able to be of help in giving you ideas to become a better version of yourself by throwing away the toxic trait called insecurity. May we all strive to become better to one another and always choose kindness above all else.
Thank you for your time reading my article! I hope to see you around! And always remember to LIVE THE LIFE! GOD BLESS!