Countless opportunities in the cryptocurrency ecosystem, which one is your favorite?
I have hinted that when it comes to cryptoccurrency it is just like you are in a battle field, you are to move towards what will works for you. Failure to do this might leads you into chaos. You just don't start trading just because you are seeing your friends doing it. If you continue on that boat you might get burnt deep along the line. It is better you deploy a strategy that will works for you since you are into an ecosystem that has alot of things that you can do. It is a house with more houses. Everything that you are in need of are in the cryptoccurrency ecosystem. Just look for the system that works for you and give it a shot, you won't get discouraged deep along the line. At first it might look difficult but as time progresses you will be glad you stick to what works for you.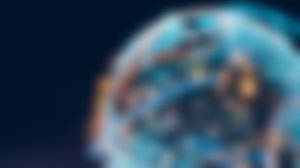 I have a friend who is good with drawings. He is now a boss through the hive blockchain. He was able to build his big drawing studio through the earnings he was making from the hive blockchain. At first it was difficult for him but today he is now a boss. This is what I was referring to, you should stick with what is working for you. By jumping from one niche to the other, you might get burnt deep along the line. Such lifestyle that requires you to jump from one niche to the other when it comes to cryptocurrency will not get you to your promise land. I have always hinted that being committed to feed that works for you is a very good thing. It is a blessing in disguise. It will surely aid your cryptocurrency journey so fast.
If you watches me closely you will see that I have sticked to what I think I am good at. I have sticked to blogging. As per the blogging or when it comes to blogging, I have sticked to blogging about cryptoccurrency and sport related activities. The sport related activities has helped me a lot. Since I am good with soccer post, that has made me to give more attention to it. Since I made such move I have been impacted positively. Writing about sport post has been easy for me simply because I am a dedicated sport fan. I am currently supporting Liverpool fc, one of the best team in England/English premier league. With such a wider knowledge I have been able to progress fastly in the hive blockchain ecosystem, this is simply because I was dedicate , focus and committed towards my cryptoccurrency journey.
As per those who are looking for what they can do when it comes to cryptoccurrency, I will say your skills are already here, search no more. It is now left for you to pick the bull by the horn and you will see your life progressing very fast. As per what to do when it comes to cryptocurrency, below are some feed you can stick to, they include;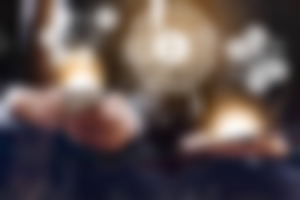 Trading: When it comes to trading you can buy token and sell, that is what cryptocurrency trading is simply all about.

Blogging: When it come to cryptocurrency you can blog using the hive blockchain, steem blockchain, Blurt blockchain, Phaver blockchain, Scorum etc. As per blogging you are not limited to what you can blog about. Feel free to blog about anything you like but make sure the content are originally yours.

Airdrop hunting: It will be hard for airdrop to go into extinction. It is simply the beauty of cryptoccurrency. Many people have been able to change their cryptocurrency life for the best. This was made possible because they engage into different Airdrop activities. If you hate trading and blogging you can simply try the airdrop hunting part of the cryptoccurrency ecosystem. Who knows, it might be a life changer for you as time progresses.
Decentralised finance: You can borrow, loan, provide liquidity, stake your token and lock your money for a give time frame and you will earn more coins in return.

Programmers/Developers: If you are good with programming just bear it in your mind that your life has already changed for the best. Programmers enjoy alot of money when it comes to cryptoccurrency. They are heavily paid by cryptocurrency project owners. I am pained because I am not a programmer or developer.

Marketers: If you have a good fan base on Twitter, Instagram, Facebook etc you can use your account to promote some cryptocurrency project and in turn you will get paid heavily paid for it. Many people don't play with the marketing part of their cryptoccurrency.
They are more niche that you can stick to when it comes to cryptocurrency and you will never regret doing so. When you have wider knowledge about such field you are about keying into. The choice is yours, you are free to do whatsoever things that you can do that will change your life for the best when it comes. To cryptoccurrency.
            Tfame3865  
           signed out

If you love my post, feel free to comment and also support me, it will help to get me motivated. Remain bless as you read the post.