Hello friends! In this post I'll be sharing about great cheap eats in Malaysia simply because, good food is amazing, but CHEAP good food is beyond amazing. If you read my earlier post on My Top 5 Reasons Why Malaysia Should Be Your Next Travel Destination and you happen to be totally sold on the idea, then the next few posts about food are definitely must reads!
 Just in case if you are wondering, cheap is defined as 15 MYR or 4 USD and below.
Please note that I wrote this 3 years ago when the world was not facing a global pandemic and people could go anywhere they wanted to and eat anything they wanted to, so please bear in mind while these places are still open for business, please always observe the requires SOPs such as wearing a mask, keeping the proper social distancing, and even consider taking away and enjoying the food in your hotel / airbnb rooms! Anndddd back to the post!
Malaysia is considerably a small country, but when it comes to food, the country is HUGE, and there are loads of ground to cover. Firstly, I would like to introduce you to the capital of Malaysia, Kuala Lumpur (or known as KL)! This would highly likely be the first place of visit upon your touch down in Malaysia, hence it would make perfect sense to begin our food exploration from here.
For part one of conquering Malaysia's cheap eats, let me take you to Ampang, a town within KL, which is also the place I lived in for the most of my life. Just a heads up, most if not all of the photos are not taken by myself, as I grew up eating all these food and never bothered taking photos (lol), but be rest assured that this list came from 20 years of eating experience!
With that I bring to you my top 5 choices of delicious, super Malaysian, and CHEAP Ampang food from the lens (I mean taste buds) of yours truly!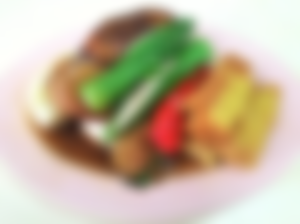 No. 1: Fong Fong Yong Tau Foo
First stop - one of my family's favorite Sunday lunch places, Fong Fong Yong Tau Foo brings the freshness in their vegetables together with tasteful and juicy pork meat, which is absolutely perfect. Whenever you come to Ampang, the first thing your friend may mention to you is 'Ampang is famous for Ampang Yong Tau Foo!' Kudos to your friend because whoever he or she is, he or she is absolutely right. There are many restaurants who claim to be the best Ampang Yong Tau Foo, but trust me when I say that Fong Fong is THE most legit one, so please head on there!
Yong Tau Foo is basically stuffed vegetables e.g. eggplants, ladies fingers, bitter gourd, tofu, chili etc. stuffed with either fish or pork meat, and deep fried to perfection. At all Yong Tau Foo places such as Fong Fong, you get to select the stuffed vegetable of your choice, which is charged at only RM1.10 per piece! My boyfriend and I would usually order about 25 pieces and go crazy on them heh. Other than the stuffed vegetables, please please order the deep fried wantans (Meat stuffing wrapped in pastry and fried till golden and crispy) because they are the best I've ever had.
Est cost per person: 15 MYR (4 USD)
Address: 621, Jalan Merdeka, Kampung Baru Ampang, 68000 Ampang, Selangor, Malaysia
Opening Hours: Monday - Sunday (Closed on Tuesday), 9:00am to 4:30pm
Best way to get there: For the adventurous, take the star line LRT to Ampang station, and take a GrabCar or Uber there (2km distance)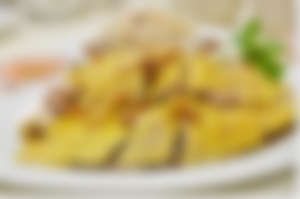 No. 2: Loke Yun Chicken Rice
After Yong Tau Foo, what next? Well you're in luck because the next best thing is just a couple of shops away. Ampang is also well known for great chicken rice, and for me, there are two places in particular that I frequent, that are Kim Kee Hainanese Chicken Rice and Loke Yun Chicken Rice. Kim Kee is good, and provides more convenient in terms of distance and parking, but I would definitely recommend Loke Yun as a must try due to the softness in the steamed chicken, which is what makes steamed chicken really good. Additionally the simplicity in its taste coupled with soy sauce and sesame oil makes it perfect. For the more adventurous, I highly recommend their best selling chicken intestine dish. I know, I know it sounds exotic but trust me, I dislike the idea of eating internal organs but when I tried this, it was really good and tasted like jelly fish (ones you eat in Japanese restaurants). They prepare it well and fresh so don't worry about strong meat flavors. Go go go!
Est cost per person: 15 MYR (4 USD)
Address: 158, Jalan Besar Ampang, Pekan Ampang, 68000 Ampang, Selangor, Malaysia
Opening hours: Everyday, 10:30am to 3:00pm and 5:30pm to 8:00pm
Best way to get there: Uber or Grab. Unrealistic to walk that far, and finding a parking space is painful if you're planning to rent a car.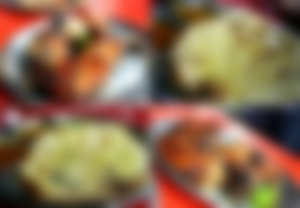 No. 3: Uncle Aru's Tandoori & Naan
Done with awesome chicken rice, why not drive towards the direction of the city center, and stop by the road side for what I call the best tandoori and naan in KL (many Malaysians don't even know this hehe). At Uncle Aru's Tandoori & Naan, you get authenticity, taste, texture, and other unique dishes I have yet to find at other Indian food places. For those who have no idea what language I'm speaking in right now, naan refers to bread made of flour, seasonings and yeast while tandoori chicken refers to chicken marinated in a mixture of herbs and red spices. Both naan and tandoori chicken are cooked using a special huge-vase-oven-chamber-thingy called a tandoor, hence, the name tandoori chicken.
Est cost per person: 12 MYR (USD 3)
Address: (Roadside opposite Ampang Point Shopping Complex), Taman Dato Ahmad Razali, Kuala Lumpur, Malaysia
Opening hours: Monday - Sunday, closed on Tuesdays, 7:00pm to 12:00am
Best way to get there: Just continue taking Grab since it's on the way lol.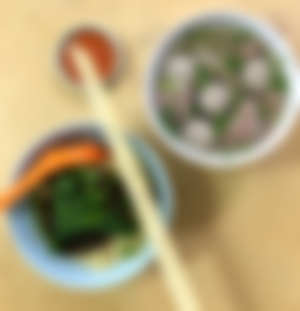 No. 4: The Mooi Restaurant (Yang Mooi's Beef Noodles)
Alright friends, tell your Uber drivers to get ready, cause we are heading towards more awesome yum-yums. First stop, authentic Beef Noodles that has been around for more than a decade (or maybe 2?). What I love about Mooi's beef noodles is the quality and taste in the meat and clear beef soup. The tenderness in the meat, the chewiness (chewy in a good way) in the home made beef balls, and the richness in the broth comes together so well, making you wanting for more (I always want more).
Est cost per person: RM12 (USD 3)
Address: 5G, Jalan Perubatan 4, Pandan Indah, 55100 Kuala Lumpur, Wilayah Persekutuan Kuala Lumpur, Malaysia
Opening hours: Monday - Sunday, closed on Fridays, 8:00am to 6:00pm
Best way to get there: I assume by now you have bonded well with your Uber/Grab driver!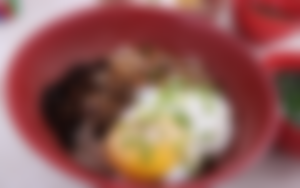 No. 5: Kin Kin Chili Pan Mee
Kin Kin Pan Mee is just 1-2 streets away from Mooi's. First of all, chili pan mee is a popular dish in Malaysia, and you would probably see many different franchises selling the same dish. I've tried many, but nothing satisfies my pan mee cravings as much as Kin Kin. What is pan mee? Well it is noodles made from flour, eggs, and whatever secret ingredient they used, topped with minced pork cooked in special sauces, deep fried anchovies, and a half boiled egg (simiar to a poached egg but less classy lol). Why is it so good? I don't know how but when you blend the dish together, the texture of the noodles, the wetness and consistency of everything just comes together perfectly. It's such a simple dish but very few restaurants can produce the same taste as Kin Kin.
Some of you may be not drawn towards chili but fret not, the chili is for you to add accordingly, but I must say, their dried chili is something special and goes darn well with the noodles, totally worth going for it even if it's gonna break a sweat!
Est cost per person: RM10 (USD 2.50)
Address: 5G, Jalan Perubatan 4, Pandan Indah, 55100 Kuala Lumpur, Wilayah Persekutuan Kuala Lumpur, Malaysia
Opening hours: Monday - Sunday, closed on Fridays, 8:00am to 6:00pm
Best way to get there: Grab is good, helps the drivers, helps the passengers, helps the economy!
And with that my part 1 of cheap and good eats in KL has come to an end! Thank you so much for reading, and if you have enjoyed this post and found it helpful for your next trip to Malaysia, kindly give it an upvote, or leave a comment, and I'll certainly be encouraged to produce more!
Love,
The Happiness Equation