How to Use a Drill and Make Your Life Easier
As a practical man in the house, you usually find yourself spending your after-working hours with small tasks such as: repairing the kitchen table for your wife, hanging a mirror in your daughter's room, or replacing the wooden door of your bathroom. Once in a while, you might gather a few brothers, relatives or friends over to work on larger home improvement projects like fixing the roof of your attic, renovating the living room's balcony to turn it into a more spacious and greener space. 
Working on small or large tasks around the house is an enjoyable experience. These projects can turn broken or useless items into better ones, helping you to save money. More interestingly, they can turn abandoned areas into more beautiful and comfortable spaces for your family. What's better than cooking and having a warm dinner with your loved ones in a beautifully, newly-renovated kitchen, which used to be an old warehouse that your kids never wanted to get close to?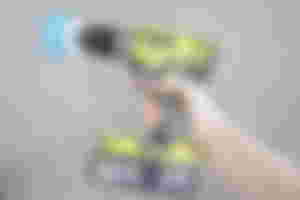 However, many of these projects, no matter how simple or complicated they are, required the right tools to perform. Perhaps you are not able to hang the mirror in your daughter's room with just a hammer. You'll need a drill to get a hole on the wall to hang it up there. Also, it might be a big challenge to repair the roofs of your attic if you only have a saw, a screwdriver, a tape measure and pliers. We reckon a drill is an indispensable tool in this case.
A power drill is something that every homeowner needs to have on hand. We know some of you might be thinking that if your kitchen cabinet is broken, or if one of the legs of your wooden table comes off, mechanics or home maintenance agencies are just one call away. So why do you have to spend time buying a drill and learn how to use it? Well, the basic drill is easy to use, and it makes a huge difference in various small and large home tasks. More importantly, we believe it is always more costly to use maintenance services rather than fixing things by yourselves.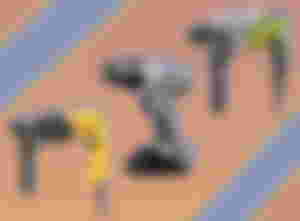 Even when you've decided that you need to add a drill into your toolbox, it is easy to get lost on the enumerable options just after a quick search on the Internet. You might get bombarded with countless reviews on different types of drills. All of them are from well-known manufacturers and seem to be of good quality. Getting overwhelmed is unavoidable. That is why we've brought you an article to take you through a proper using guide of a drill. We also dedicated one part of our post to introduce various types of drill that we've used before. To complete our discussion, we included our review of Ryobi - one of the best cordless drills that you can find on the market. 
If this information sounds useful to you, check out the link here: https://thekinglive.com/how-to-use-a-drill-and-make-your-life-easier.html