Tennis Players Have the Potential to Earn a Lot of Money in Various Ways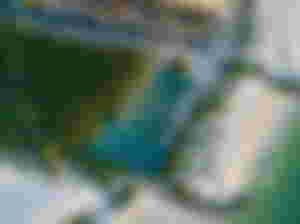 Player	             Clothes	Shoes	Racket	Watch	Other
Novak Djokovic	     Lacoste	Asics	Head	Seiko	Jacob's Creek, ANZ, Ultimate Software
Rafael Nadal	     Nike	    Nike	Babolat	Richard Mille	Kia Motors, Banco Santander, Telefonica, Tommy Hilfiger, Mueller Sports Medicine
Dominic Thiem	     Adidas	    Adidas	Babolat	Rolex	Red Bull, Bank Austria, Duravit
Roger Federer	     Uniqlo	    On	    Wilson	Rolex	Mercedes Benz, Credit Suisse, Jura Elektroapparate, Moët & Chandon, Barilla, Lindt, NetJets, Sunrise, Rimowa
Daniil Medvedev	     Lacoste	Nike	Tecnifibre	Bovet	BMW, Tinkoff
Stefanos Tsitsipas	 Adidas	    Adidas	Wilson	Rolex	
Alexander Zverev	 Adidas	    Adidas	Head	Richard Mille	Peugeot, Z Zegna
Matteo Berrettini	 Lotto Sports	    Head	Capri Watch	Peugeot, Colavita
Gael Monfils	     Asics	    Asics	Wilson	Rokit, eToro, Maui Jim
Roberto Bautista     Lacoste	Mizuno	Wilson	Turismo de Castellon, Forward FWU Life Insurance
David Goffin	     Asics	    Asics	Wilson	Piaget	Mercedes Benz, AA Drinks, Setteo
Andrey Rublev	     Nike	    Nike	Wilson		
Fabio Fognini	     Armani	   Asics	Babolat	Emporio Armani
Denis Shapovalov	 Nike	   Nike	    Yonex	Tag Heuer	BioSteel
Diego Schwartzman	 Fila	   Fila	    Head	Voltaren Gel, Peugeot
Karen Khachanov	     Nike	   Nike	    Head	Rolex	Mercedes Benz
Stan Wawrinka	     Yonex	   Yonex	Yonex	Audemars Piguet	Rokit, FROMM Packing Systems
Pablo Carreno        Joma Sports  ""    Wilson	Bovet	
Milos Raonic	     New Balance  ""	Wilson	Rolex	Aviva, Jaguar
Felix Auger-Aliassime           Nike	Babolat		
More recently the WTA has joined the ATP in obtaining major level endorsements and large corporate sponsorships amounting to millions and tens of millions in earnings for players and agencies who find these lucrative deals for the players.
Player	               Clothes	Shoes	Racket	Watch	Other
Ashleigh Barty	       Fila	    Fila	Head	Rado	Vegemite, Kayo Sports
Simona Halep	       Nike	    Nike	Wilson	Hublot	Mercedes-Benz
Naomi Osaka	           Nike	    Nike	Yonex	Citizen	Nissan, Shiseido
Karolína Plíšková	   Fila	    Fila	Babolat	Hublot	 
Sofia Kenin	Fila	   Fila	    Babolat	 	 
Elina Svitolina	       Nike	    Nike	Wilson	 	 
Bianca Andreescu	   Nike	    Nike	Head	Rolex	BMW
Kiki Bertens	       Fila	    Fila	Wilson	 	    Peugeot
Serena Williams	       Nike	    Nike	Wilson  AP      Aston Martin, Gatorade,
                                                        Pepsi, IBM
Belinda Bencic	       Nike	    Nike	Yonex	 	 
Petra Kvitová	       Nike	    Nike	Wilson	TAG Heuer	 
Aryna Sabalenka	       Nike	    Nike	Wilson		
Johanna Konta	       Ellesse	Asics	Babolat	Breitling	Jaguar
Victoria Azarenka	   Nike	    Nike	Citizen	 
Madison Keys	       Nike	    Nike	Wilson		 
Petra Martić 	 	   Asics	Wilson	 	 
Garbiñe Muguruza	   Adidas	Adidas	Babolat	Rolex	Evian
Elena Rybakina	       Adidas	Adidas	Yonex	 	 
Markéta Vondroušová	   Nike	    Nike	Yonex		
Elise Mertens	       Lotto	Lotto	Head	
	
The world of sports sponsorships is a multi-million dollar business.
sourc: https://tennisavid.com/list-of-tennis-sponsors/
Clearly sponsorships are a main part of tennis players incomes. If you're a fan of anyone one the WTA or ATP tour you probably know every one of their sponsors from viewing posts on their social media and reading about the various events they attend etc. If your favorite tennis star has a sponsorship from a particular automotive manufacturer then you might see them pull up to events in that car. If they have a watch sponsorship you might see them put the watch on after they finish their match before they do their interviews. There are various deals that sponsors set up with athletes to get brand exposure in exchange for marketing dollars that are diverted into tennis agencies and paid out to tennis athletes.
A tennis player who wants to play at the professional level needs:
a physio / possibly multiple physios

trainers / possibly multiple trainers

hitting partners / sometimes other pros

managers / sports agents / talent agents

social media managers / content managers
Often times a player will use the same agency to handle all of their needs as an athlete and for marketing their brand. Players who reach the upper echelon of tennis earnings often start their own agencies or self manage with the help of a manager.