How Do Pro Tennis Players Earn More Money with Tennis Agents?
The top 5 tennis players in the world make, on average, $7.9 million a year. For players ranked 50 to 100, the average salary is around $510,000. And for those ranked 500 to 1,000, the average yearly salary is merely $7,000. Because of the expenses of the tour most Tennis players supplement their income with agents.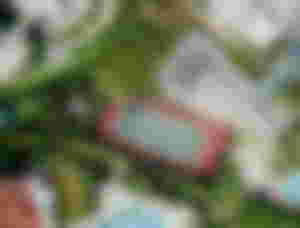 The top tennis players in the world get money from multiple different sources:
They get paid money when they win matches in tournaments.

They get paid when they play exhibitions.

They're paid for sponsorships and advertising products.

They're paid performance bonuses on sponsorship contracts.

Some players get paid by clubs that they work with.
All players have to pay for hotels, food, and flights. And some players have to pay for a team. Those expenses come out of the player's salary and they quickly add up.
A tennis agent helps players manage their schedule and supplement their tennis earnings with sponsorship and endorsement deals. Because of the high costs of maintaining a pro athletes career with travel expenses, coaching and training, supplemental income has become a necessity. A sports agent can do anything from scheduling to arranging an endorsement deal for a player. One day, an agent might be negotiating a multi-million dollar contract to have a player represent a certain brand or company; the next they could be scheduling that player's next tournament.
All business matters are handled by a players management team and their agent, often times both of these tasks fall under the same umbrella. It's important to choose an agent who looks out for your career and your best interests as an athlete.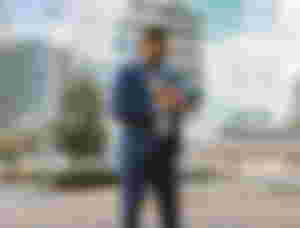 The world of professional tennis is really complicated, with tournaments taking place all year round. Players need agents to negotiate their contracts and sponsorship deals, as well as travel with them and assist them with their day to day tasks like training, upkeep, and nutrition. Tennis agents typically receive a commission when they negotiate contracts for their clients (pro tennis athletes).
There are a lot of tournaments throughout the year for which the players must focus on, therefor players need agents to handle their legal contracts and sponsorship deals. Tennis agents often handle press requests for athletes. In addition they negotiate promotions, advertising deals, brand ambassadorships and sponsorships.
Agents work for the players. When players make money, they make money so they're incentivized to help players make the most money possible at all times.
The main responsibilities of a sports agent include: Negotiating contract terms including sponsorships, endorsement deals, bonuses, incentives, and more.
Tennis agents sign players to contracts and represent them in negotiations with their respective agencies. Tennis agents also handle requests from media outlets regarding their players' career development, ongoing fitness, and performance.
An agent will look at what a player is asking for. They also look at what a brand or company will offer in exchange for the players endorsement and time. Sports agents will negotiate a deal that makes both sides happy. During tough contract negotiations, an agent might even look at offers from other brands to help get the best deal for their client. Agencies may help you secure a multitude of sponsorships.
What does a sports agent look for in an athlete?
Sports agents are interested in players who: have that real passion to make it.
You'll have to establish yourself as a player who wins tournaments and has potential to represents sponsors. Sports agents work directly with scouts who have been ranking athletes since and watching talent levels take-off in the amateur, semi pro, and pro circuits. Scouts have reports on players and know who has real potential.
What fees do sports agents charge for their services?
Sports agents can charge in a variety of ways including:
Percentage – Agent takes a percentage of a contract, typically 3-5%.

Time – Agent charges an hourly rate, as much as $500+/hour.

Flat Fee – Agent may agree to perform services for a flat fee.
The main reason why athletes need an agent to represent them is to assist them with all aspects of their careers. A sports agent's main focus will be ensuring you get the best contract and fair market value that you are entitled to based on your athletic abilities and more. Sports agents are your buffers. We hope you enjoyed this article!