Wednesday Addams (The New Trending Netflix Series)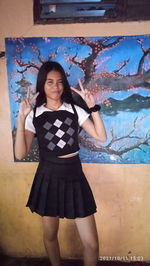 March 26, 2023 (2nd article for March)
Article no. 71
8:55 AM Cebu City, Philippines
Cover page is drawn by yours truly.
Hey there my read.cash chingus welcome back or welcome to my article, I am back again with another article. This time is about a very popular Netflix series titled WEDNESDAY, actually I was supposed to publish this when Wednesday was recently out but got not enough time to do it. Therefore here I am publishing it way too late huhu, although it is too late I still hope you will enjoy this article because I personally draw Wednesday here, so without further ado let's jump right into it.
Surely many of you have already watched the new series WEDNESDAY since its premiere, it has become very viral on networks. The series focuses on the life of Wednesday, the daughter of the Addams Family with a pale face and her iconic two side braids, played by Jenna Ortega. Over the years, several movies and series have been made about this eccentric and dark family with supernatural abilities. In this case, the production company MGM Television and the director Tim Burton opted for a different format, which is why they focused on exploiting the character of Wednesday as the protagonist. Her parents decided to enroll her daughter will get into trouble, leaves "thing: at school, a hand without a body that will take care of her. Mind you don't be fooled by this description, "thing" has its own personality and will provide us with some of the best moments of the series. The chapters will tell us about the young woman's life, when she tries to master her power, stop a wave of murders in the town, solve a family mystery and… well, I'm not going to tell everything, Am I?.
In recent days, the networks have been filled with the Wednesday dance of Chapter 4. In it, she dancing in an extravagant and striking, although brilliant, way that everyone has wanted to imitate, creating a new trend. This has gone viral on networks, especially on Tiktok. In the episode the young woman dances to the rhythm of Goo Goo Muck by the Gramps, although many people are performing the choreography on Tiktok, with the song Bloody Mary by Lady Gaga, which by the way, she hasn't resisted doing the viral challenge and she has also done the dance. The scene that is causing a sensation has many curiosities behind it, such as the fact that the actress was with covid during filming. She didn't know that she was infected so she continued with the recording until her result. After the day! Of recovery she asked those responsible to repeat the scene because she hadn't been satisfied with her performance, however, due to production deadlines it wasn't possible. In addition, Jenna herself acknowledge that she was in charge of creating the choreography, based on videos of dancing goths. Another curiosity is that in fiction we have two Wednesday, because the actress Cristina Ricci, famous for her interpretation of the young Addams in the 90s, reappears but with a new character, the Herbology teacher.
I draw a bunch of Wednesday just like a collage with different angles and different references. I got the references from Google and tried to replicate it, I think I got right looks like the reference photo.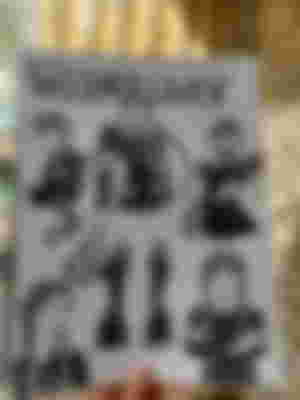 After watching it, we aren't surprised that the series has slipped into the top positions on Netflix. Which of you has seen it? Comment down below your insights. As always keep safe and thank you for reading. Sending YOU my warm online hugs XOXO
AUTHOR'S MESSAGE
Thank you so much friends, likers, readers, commenters, upvoters and to Random Rewarder a BIG BIG THANK YOU. Sending my online hugs and kisses to you all.
As always,
Susanavel2005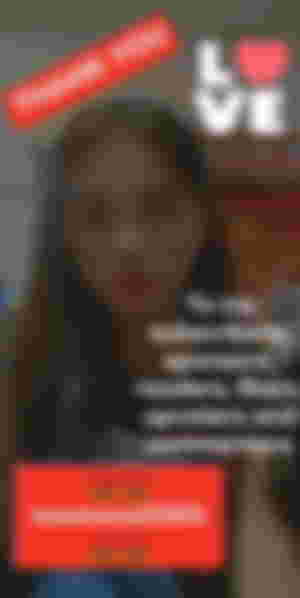 Sponsors of susanavel2005