I finally have my prescription glasses (Also some tips on how to take care your glasses)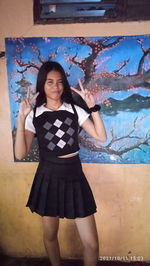 Hello read.cash friends I:m back again with a good news at least for me. I finally have an eyeglass, this is my third eyeglasses so I really want to take care of it. I decided to make my new eyeglasses the topic for today's article and some tips and tricks on how to take care of your eyeglasses for my fellow friends who wears one.
The day has finally come I have my eyes check from one of the famous optical clinic here in Cebu. We went to EO Executive Optical with lots of expert optometrist to have my eyes check and boy I was flabbergasted by my eyes result. My grade was so huge from what I remember It came in to 400 and a astigmatism for about 200. My eyes can't handle the grade so my doctor lowered the grade on my glasses so that my eyes can handle it and not give me headaches and dizziness.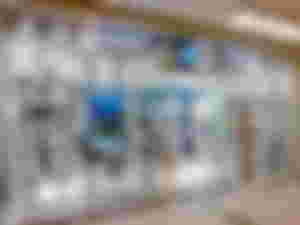 A little story time about my eyes, I am near-sighted since grade 5 pretty young to be near-sighted right?. I don't have an idea how it happen to me I don't even have a phone that time so what causes my near-sightedness?. That's a mystery for me but anyways I have my first glasses when I was grade 5 cuz the school have a free eyeglasses event. Knowing that I can't see from a far I grab the opportunity and went to the event. There is a doctor and they do the thing where they cover your eyes and let you recite the letters on the eye chart and etc. So I have my glasses that time but then I feel really uncomfortable with the glasses and ended up not using it after a couple of months. Then after a year and I'm in grade 6 that time me and my mom pass by an optical clinic and decided to go see a doctor and get my eyes checked. Turns out I have astigmatism now other than the near-sighted stuff so we bought another prescription glasses. And again for the second time I stop using it after months too, past me must feel really uncomfortable. From what I remember the glasses just keep sliding down my nose which is happening to me right now too because the glasses doesn't have enough surface to grasp on lol. Since I don't have a high nose bridge my eyeglasses would gradually slip down from my nose.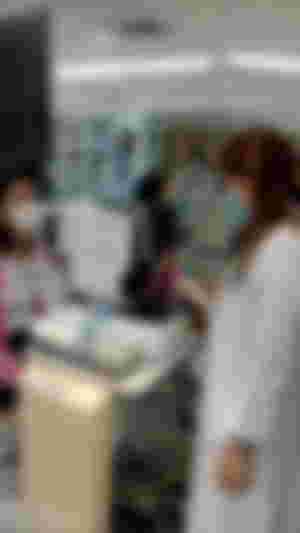 Your prescription glasses are a big investments cuz bro their not cheap there quite expensive of course based on the grade of your lenses and etc. You may spend a lot of time choosing the frames and color to ensure that you got the perfect pair of glasses for your face shape, fashion sense, and lifestyle.
But once you have your glasses, you may not think much about how you care for them. Unfortunately oversight, neglect or incorrect cleaning techniques can damage the lenses or frames of your glasses. Let me share some tips with you guys from cleaning, storing, and how to properly wear your prescription glasses.
First things first cleaning, if you wear your glasses all the time it can accumulate dust, fingerprints, and other types of grime that can affect your vision. Properly cleaning your glasses when they become dirty protects the lenses. For general cleaning use the following tips.
TIP 1#: SPRAY THE LENS WITH A CLEANING SOLUTION BEFORE WIPING THEM. Dry lenses are more likely to be scratched by dust and other particles. Do not use spit or your breath to wet your lenses, as spit can leave bacteria on the glass and both breath does not provide enough moisture.
TIP 2#: USE A MICROFIBER CLOTH AS YOUR CLEANING TOOL cuz that's the only type of cloth suitable for cleaning your glasses. Don't use other type of cloth it might scratch your lenses.
TIP 3#: LET THE LENSES AIR DRY BEFORE PUTTING YOUR GLASSES BACK ON.
If you don't always wear your glasses then take these tips for occasional deep cleaning
TIP 1#: Rinse your glasses in tap water that's approximately room temperature or a little warmer.
TIP 2#: Use a little soap to wash the lenses, just apply a few drops to avoid leaving any soap residue on the lenses.
TIP 3#: Rinse the lenses thoroughly and inspect for any missed spots if the glasses are still dirty, repeat the 2 steps above.
TIP 4#: Use a lint-free towel or a microfiber cloth, to remove most of the water. Then leave your glasses air dry completely in a dry place.
If your always away from your home then you must carry around your cleaning materials. You may often need to clean your glasses. Since certain type of glasses such as pairs with specialized coating, may require specific care.
Next from cleaning is storage, how you store your eyeglasses when you aren't wearing them can determine how well the lenses and frame hold up over time. Let me share with you some tips dos and don'ts for safely storing your eyeglasses.
TIP 1#: Use a hard case to store your glasses to avoid getting crashed by accident. You'll never know when an accident happen if possible place your eyeglasses in this case every time you take them off.
TIP 2#: Have an extra case with you if your primary case happens to break or you forgot where you put it.
TIP 3#: Place your glasses in their case with the lenses facing upward, cuz when the lenses are downward it might scratched or ruined the frames and lens of your glasses.
TIP 4#: Don't leave your eyeglasses in a hot area, because the heat can warp the frame.
TIP 5#: Don't put your glasses near the sinks or vanities since it will likely get splashed or exposed to corrosive substances in these areas.
TIP 6#: Don't put your glasses directly in your bag without first placing them in a hard case. The things in your bag could easily scratch or even worse crushed you eyeglasses.
The last tips I'm gonna share are about how you should wear your eyeglasses the proper way of course and some dos and don'ts. Establish good habits for wearing your glasses, especially if you have prescription lenses that you rely on most of the time.
TIP 1#: AVOID PUTTING YOUR GLASSES ON YOUR HEAD cuz the top of our head is generally wider than our face and putting your glasses there can widen the frames. So when you take your glasses off, do not simply push them on the top of your head.
TIP 2#: DON'T PUSH ON THE NOSE PIECE because it can distort the frame of it especially if you have a wired eyeglasses. If your glasses would slip down on your nose avoid pushing them back up by putting pressure on the nose piece.
TIP 3#: USE BOTH HANDS this is the last tip always remember when you remove and put on your glasses always both hands one on either temple arm. This motion encourages correct alignment and minimizes changes to the fit of your frames over time.
So we've come to an end that is all the tips and information I have for you guys I hope you find it useful and entertaining as well. Goodbye for now guys see you in my next article love you all lots XOXO.
AUTHOR'S MESSAGE
Thank you so much for taking your time to read. Sending my online hugs and kisses to my subscribers, upvoters, commenters, likers and to Random Rewarder.
as always,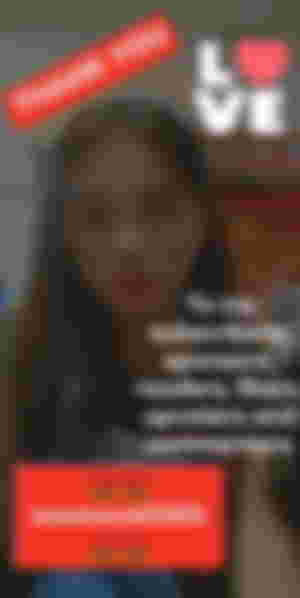 susanavel2005
July 28, 2022
Article #53 (4th for July)
Lead image and other image are captured by yours truly.
Sponsors of susanavel2005