I Am The Class Mayor Not A "President"😀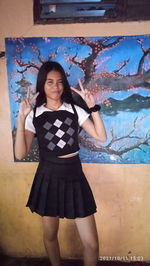 Wassup my read.cash friends! another day, another article again it's me susanavel2005 at your service. For today's article I will share my journey yesterday it's a bit late coz I am lazy to write, it is a bit tiring day. Yesterday was my orientation day, supposed to be it was on Monday but things got complicated. I'll explain it in another article coz it's a long and full of juicy stuffs hehehe😀.
Before I proceed let me introduce first my generous sponsors @MommySwag and @MaritessNgBuhayMo a big big thank you guyz, highly appreciated🥰.
As you have read in the title it's my first day of school (technically this is my first day in school cuz we still have to deal with modules good for 2 weeks cuz the school is still on the renovation stage) and I already have a high pressuring position (I am not use to have a position in class so this is new to me). Since we are doing modules for awhile the school just decided to do an orientation as the symbol or substitute for the face to face classes because of the renovation happening. My time schedule is wednesday 9:00 am to 11:00 am it's just a short time to meet my teachers and classmates. I wake up super early cuz I know the jeepney's are gonna be full in no time due to a lot of people going to school or going to work. Fortunately I made it just in time I arrived to school at 8:55 am 5 minutes before my schedule hehe.
When I went inside the classroom it was so quiet I feel very awkward. You know when you go inside your room and all of their eyes goes to you? that's what I feel. I even knock off a chair, I was moving it cuz it's on my way but I still managed to knock it off how clumsy lol. Now they know how clumsy I am. Thank god the teacher already came we greet each other and then introduce herself she also said we'll be doing an activity to lessen the awkwardness and to have more energy I guess. We count 1 and 2 to know which group are you, I'm in group 2 and the game is called message relay. For the first message no one got right our answers are way too off from the right answer lol same as the second message. Ms. Grace have 4 messages to relay so it's ok we still can earn a point and guess what we got the point for the 3rd message. She said it's closer to the right answer that's why we got the point and same as the 4th message. That means we win, the group 2 wins with a score of 2:0 the group 1 doesn't have a point unfortunately no correct answer.
After that we finished around 10:15 I guess I can't remember the exact time then the classic thing to do in the first day of school happened the none other than "INTRODUCE YOURSELF" but Ms. put a twist we should introduce ourself in different languages. The first student introduce herself in Korean then the second in Indonesian, the third is in Thailand, and the fourth is in Spanish. My language that I decided to introduce myself is in japanese since the korean one is already taken. Our teacher also said that we can't introduce ourselves with the same languages as others since there is a lot of languages in the world.
But our teacher stop the introduction cuz were taking too much time she said we still have to elect the officers of the class, this is where the fun part came. So now, the teacher opened the nomination for the Mayor's position instead of President ours is called "Mayor" not the usual naming of officers. And guess what I got nominated actually the person who nominated me ask for my name before the teacher arrived but when I was about the answer Ms. Grace ( that's the name of our teacher btw) arrived.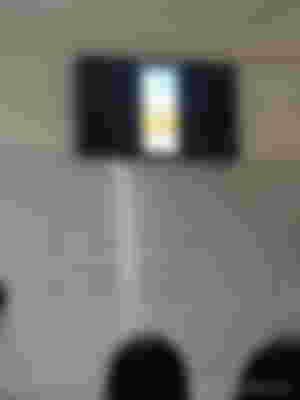 He just said "Maam I nominate her" HER lol Ms. Grace said what's her name he said he didn't know so Ms. ask for my last name. Then another student was nominated then another only 3 nominees are allowed for the Mayor's position. When Ms. said who wants to vote for Ms. Alo (That's my last name btw) everyone raised their hands so it's automatically an anonymous decision so the other two nominees are not valid anymore. The Bise-Mayor or the Vice-President also wins majority and she also wears an eyeglass I think they nominated us thinking were smart cuz of the glasses lol. But the truth is I'm not well maybe our Bise-Mayor us smart who knows. The last officers to be elected are 2 PIO's we only have 3 officers for the meantime because of the module situation we have but once the face to face classes start Ms. Grace said we'll be going to reelect another officers. I wish they want to change it cuz I don't want to be the "leader" of the class it has so much pressure and I can't take that lol. I'd rather be a normal student than have a pressuring position.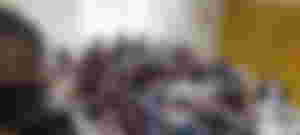 After that election of officers Ms. Grace dismissed us already it was 5 minutes before 11 am so it's still early. And I decided to eat at a nearby cafe I ordered a milktea and a burger, their burgers are buy 1 take 1 that's why I have 2 burgers in the photo. Also the milktea I ordered is a mango cheese cake flavored it was ok, but I guess mango and milktea doesn't go well with each other lol.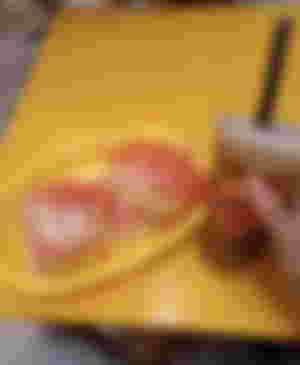 AUTHOR'S MESSAGE
Thank you so much for taking time to read my article. Sending online hugs and kisses to my subscribers, likers, readers, commenters and to Random Rewarder. Have a great weekend guyz.
Feel free to reach me out and have chitchats with me through noise.cash: suzanne2019
as always,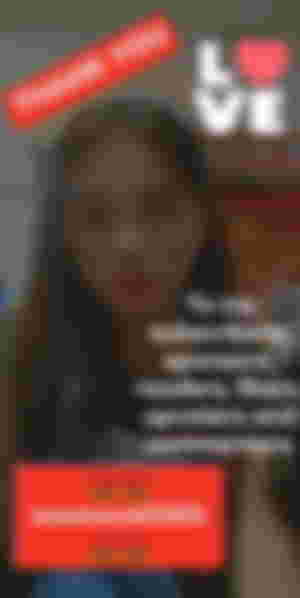 susanavel2005
Article #58 (5th for August)
August 26, 2022
Lead image edited using Canva App
All photos used in this article are owned by yours truly unless it is stated.