How To Study When You Are Struggling With Mental Health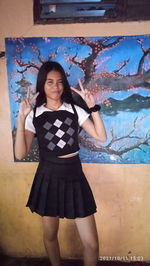 Kon'nichiwa watashi no yujin ( that's hello my friends in Japanese😁). After 48 years finally I finished my article. Welcome back to my blog for today's topic it's about studying when your struggling to keep up with your mental health. I thought about this one because I've been seeing on social media about these students that suffers from mental health. Why not make it a content here on my blog, so now I'm giving tips on how to study when your struggling with anxiety, depression or just mental heath in general.
But before I start let me introduce first my very supportive sponsors @MommySwag and @MaritessNgBuhayMo a BIG BIG THANK YOU❤️🥰 for the support and trust.
TRY NOT TO COMPARE YOURSELF TO WHEN YOU WERE FINE
If you used to always tell yourself "I'm such a failure because last time I could do 3 lectures in 1 day, and now I can only do 1, or last time I could wake up in 4 am and now I only wake up at 3pm on a good day". If you have this thoughts I want you to remind yourself of this "DON'T COMPARE YOURSELF TO THE PERSON THAT YOU WANT TO BE OR ONCE WERE AND START WORKING WITH WHAT YOU HAVE". You can understands concepts as fast as you want that's ok, elocate double the time that you would once take to study a topic. You get distracted all time while studying, ok let's figured out how long you can focused for, with that slowly extend the study sessions as you get better. All that matters is that we are making progress as small as that progress maybe.
WHEN YOU'RE MAKING A TO-DO LIST ASK YOURSELF THIS QUESTIONS
Do I really need to do this? If YES Do I really need to do it right now?. A lot of time when were studying we get really stress, because we feel like where not studying enough or were not covering everything. Do you really need to memorize everything in a textbook? if you said YES, is it because every single thing will be tested? or your just paranoid.
Do you need to finish this assignment - yes of course you do but do you need to finish it right now - No, you can always ask or email your teachers for an extension. It's better to rest today complete your assignment properly tomorrow, and submit late because losing a few marks due to late submmition, is much better than rushing and then losing 10 marks over. Asking these two questions will really help you with your anxiety and stress management.
CLEAN YOUR WORKSPACE BOTH YOUR DEVICES AND YOUR STUDY TABLE
I know that when your stress, every single little thing can feel like an overwhelming task to do, and you can't start to clean your mind if your space isn't organize. If your using laptop the most then try to organize the files or the apps that you use everytime, and separate them from your not so useful apps or files. You can also delete the apps or files that are not relevant anymore to reduce space and clutter. If your not using a laptop all the time then just organize your desk and your phone. I know we all have phones, same as how I tell you about laptop organizing, you need to delete unnecessary pictures in your phone to declutter and provide more space.
For your desk throw away papers that are no longer useful to you, like some receipt from your last purchase from the mall, or papers full of scribbles. You need to make your space as spacious as possible to let you study more, because if you have so many things lying on your desk your likely be distracted by it.
FIND YOUR INDEPENDENT RESET ROUTINE
Once your workspace is now clean then find your independent reset routine. A reset routine is a process that helps you relax or helps you prepare yourself for tasks ahead. Just do one little thing that makes you feel happy or calm like doing a skincare routine, eating your comfort food, watching k-dramas or just T.V. Find a routine that does not depend on others because not everyone can be there for you all the time. It's not cuz they don't want to, please remind yourself that because sometimes people are going through things that we also don't know about.
Since many students struggle with mental health and anxiety during exam season, when stress levels are at an all time high, is also quite common and maybe your experiencing that or worse. In this article I talk about how to stop feeling so overwhelmed with big tasks, how to rest properly and how to reset your life. I hope this will help sheds a light on the importance of mental health and helps some of you feel less alone.
AUTHOR'S MESSAGE:
That's my tip for you guys struggling with mental health always remember that "if you believe you can then you're halfway there". If your tired then rest taking well rested breaks is like you resetting your laptop when it lags. If you don't reset it in time it's gonna crush and you will lose all your progress.
Thank you guyz for taking your time to read my article. Sending my online hugs and kisses to all of you I won't mention you all✌️😉.
as always,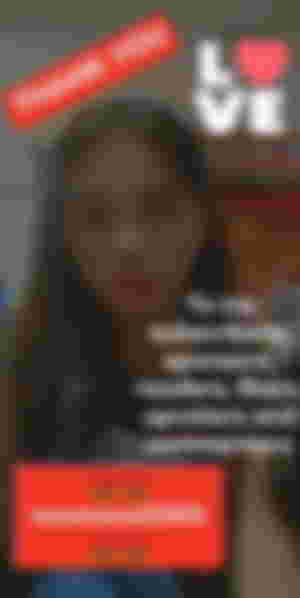 susanavel2005
Article #61 (2nd for September)
September 24, 2022
Lead Image is from the module of my brother, I took a photo of it.