I hope you Like both resepi
Ingredients:
Vegetable or canola oil, for browning

1 tablespoon margarine

½ little red onion, diced

1 jalapeno, diced

1 garlic clove, minced

1 teaspoon ground cumin

½ teaspoon cayenne pepper 1 rotisserie chicken, skin eliminated and meat finely destroyed

1 cup salsa

¼ cup newly hacked cilantro leaves

1 cup destroyed Cheddar/Monterey jack mix

1 lime, squeezed

Salt

16 (5 to 6-inch) flour tortillas

2 cups destroyed ice sheet lettuce, for serving

Avocado Cream-

1 ready avocado, split, pitted and substance eliminated

1 (4-ounce) holder sharp cream

2 tablespoons new lime juice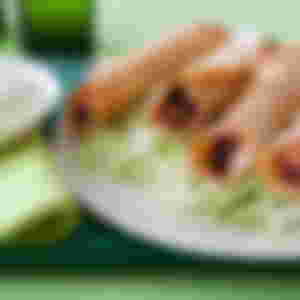 Fill an enormous pot with enough oil to arrive at 2 creeps up the side of the skillet. Warmth over medium warmth until a profound fricasseeing thermometer embedded in the oil peruses 375 degrees F. To make the flautas: In a container over medium warmth soften spread and saute onions and jalapenos until delicate, around 5 minutes. Include garlic, cumin, and cayenne pepper and cook until fragrant, an additional 2 minutes. Include chicken and salsa; mix to join. Eliminate from warmth and mix in cilantro, cheddar and lime juice. Let cool marginally.
Working with 4 tortillas all at once, spread a loading spoonful along the center of every tortilla. Move tortilla firmly around the filling and secure with a toothpick. Utilizing utensils, hold each flauta in hot oil until firm, at that point delivery to keep cooking. Cook until brilliant earthy colored, around 2 minutes, at that point eliminate to a paper towel-fixed plate and promptly season with salt. Keep flautas warm in the stove on a sheet plate while collecting and cooking the rest of the tortillas.
In a serving bowl, pound avocado, harsh cream and lime juice until smooth. Season with salt, to taste.
To serve, orchestrate flautas on a platter of destroyed lettuce and present with Avocado Cream as an afterthought
Ingredients:
29 Duncan Hines vanilla cupcakes prepared in white paper liners

2 jars (16 oz. each) Creamy Home-Style Milk Chocolate Frosting

1 can (16 oz.) Classic Creamy Vanilla Frosting

8 to 9 dainty chocolate treats.

2 yellow natural product bites.

¾ cup white coarse adorning sugar

1 earthy colored small sugarcoated chocolate.

6 yellow banana molded confections.

1 dainty pretzel stick

2 moves strawberry natural product cowhide

2 cups yellow coarse enhancing sugar (discretionary)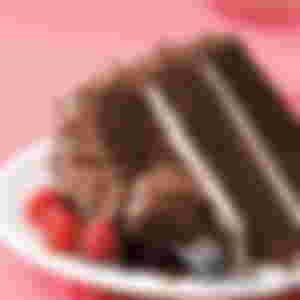 Preheat broiler to 350°. Line three lubed 9-in. round preparing container with waxed paper and oil paper; put in a safe spot. In a huge bowl, join initial six fixings. Consolidate buttermilk, oil and vanilla; add to dry fixings. Include eggs, each in turn, beating admirably after every expansion; beat 2 minutes. Slowly include espresso (hitter will be flimsy).
Empty player into arranged dish. Heat 35-40 minutes or until a toothpick embedded in the middle tells the truth. Cool 10 minutes before eliminating from container to wire racks to cool totally.
For filling, in a little pan, whisk together flour and milk until smooth. Cook over medium warmth 1 moment or until thickened, mixing continually. Eliminate from warmth and let remain until cool.
In an enormous bowl, cream shortening and margarine until light and feathery. Steadily include confectioners' sugar and blend well. Continuously include cooled milk blend; beat 4 minutes or until light and soft. Beat in alcohol, salt and food shading whenever wanted.
Level highest points of cakes if important. Spot one layer on a serving plate; spread with around 2 tablespoons jam. Spot remaining layers on waxed paper; spread one of the rest of the layers with residual jam. Let stand 30 minutes.
Spread 1/2 cup filling over cake on the plate to inside 1/4 in. of edges. Top with jam-secured cake, at that point spread with outstanding filling. Top with residual cake layer.
In a huge bowl, beat cream cheddar and spread until smooth. Beat in cocoa and alcohol. Steadily beat in confectioners' sugar until light and cushioned. Ice top and sides of cake. Store in the cooler