Road trip around Tablas Romblon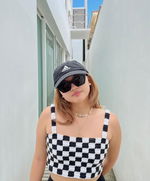 Hola! I haven't been here in a week, so I'm eager to share with you what I've accomplished. By the way, how are you guys doing? I hope you're doing well, and I'm looking forward to reading your writings!
Last week, my friend and I decided to take a tour here in different towns of Romblon. Since, our Province is an entire island, we can easily travel around other towns using only our motor.
Our island is visited by many tourist and one of the things they enjoy doing here is taking a day trip around the entire island. Banton, Simara, Sibuyan, Romblon, and Tablas are the other five small islands that make up Romblon. The biggest island, Tablas, is home to 9 different municipalities. We reside in Odiongan Romblon, one of the nine municipalities of Tablas.
So let's get back to our original topic, which was our recent road trip adventure.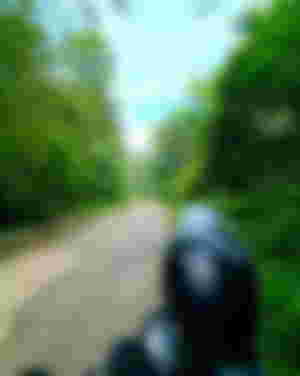 Before anything else, the first thing we need is a motorbike to tour the island and a helmet for protection. Because if we don't have them, we risk being stopped by LTO and fined, we must all wear helmets and have valid licenses for the person operating the vehicle.
It's great that we get our licenses as soon as possible in January so we can travel whenever we want without worrying about the LTO, hehe.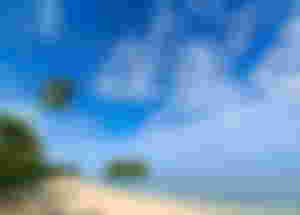 The town of Ferrol, where the stunning beach known as Binucot Beach Resort is located, was the first destination we visited. Due to its extraordinarily fine sand and breathtaking surroundings, it is one of the well-known beach resorts in Romblon. Our journey from Odiongan town to Binucot beach should take us 40 to 50 minutes, according to my estimation.
Google Maps estimates the distance via Tablas Circumferential Road to be 38.9 kilometers from Odiongan. The meandering nature of the road makes riding a motorcycle more enjoyable than using a vehicle or van, which can make the journey a little disorienting.
We first spent an hour at the resort and got a drink to keep us hydrated for the duration of the day trip before continuing our drive around Tablas. The view you see here is incredibly calming and stress-relieving because the sea fragrance is so pleasant to the nose and listening to the waves made me feel serene in my thoughts.
This beach only charges a 100 peso admission fee, and you are free to stay there whenever you want. The resort's personnel is also incredibly courteous and polite, and they go above and beyond to ensure that you have a wonderful time while staying there.
Indeed, our province is tremendously endowed with stunning beauty, and we ought to feel chuffed and arrogant about it. Before visiting other regions of the country, I still have a lot of unexplored locations here with us that I will make sure I visit.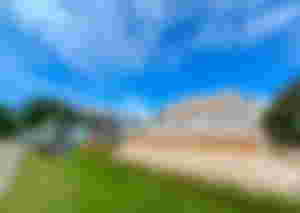 We've traveled for an hour from Ferrol Romblon, covering a distance of 40.8 kilometers on the regional highway tablas encircling road, before reaching Santa Maria Romblon.
We first stopped and snapped pictures of the breathtaking locations around because our butt was a little uncomfortable from the lengthy journey and hours of sitting.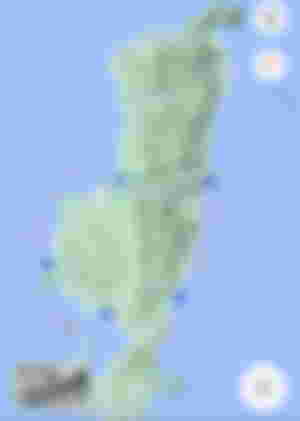 The towns we travelled through on the way to Santa Maria are shown on the map I created. Even though it is really exhausting, our tour of the island which covers over half of it has been so much fun.
Our road trip began at nine in the morning, and by the time we arrived at our destination at six in the evening, I was so exhausted that I skipped dinner and instead just rested before falling asleep. The experience we had and the stunning locations we saw made the effort and fuel we expended worthwhile.
In part two of this article, I'll carry on with our journey. More stunning scenery will be revealed to you, and you might decide to come and explore our island as well.
---
Thank you for your time and interest in reading all the way to the very end of my article.
@springapple All rights reserved 2022
All images are mine