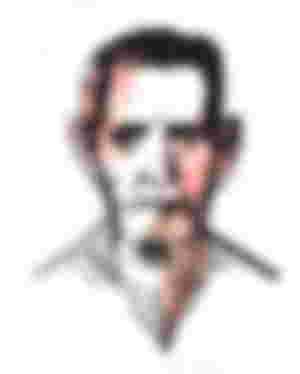 'A lot of the literary wealth of our forefathers was buried in the earth. I have just uprooted all those gems from the earth and made them visible to the people. For that reason, many consider me a book collector. I don't think of myself as much. '- Abdul Karim Literary Scholar
If the question is who is Abdul Karim Sahityabisharad? I know many literary lovers like us will remain silent. Of course, those who have read about Bengali literature are different. Again, many of them call him only as a collector of books. Is that really so? If we look at all his life, we can see that he is a wise man in the search of history and tradition of Bengal. That is why the word sahityabisharad has been added at the end of his name. The lexical meaning of the word 'expert' is 'expert'. Bengali, Bengali literature - forever indebted to this special man. As a result of his indomitable morale and sacrifice, thousands of endangered books have been recovered, which has enriched and accelerated Bengali literature. The number of his collected books is about two thousand. His best contribution to Bengali literature is the discovery of manuscripts of the seventeenth century poet Alaol's "Padmavati" and other poems. It can be said that his best research is the great poet Alaol and his immortal work Padmavati which is as bright as a diamond piece. During his long 63-year life, he perfected Bengali literature by collecting, editing and editing ancient extinct, rare and unknown manuscripts of Bengal for more than 65 years, with long discussions and adjectives on medieval poets and poetry based on them. As a result of his outstanding collection of manuscripts, more than one and a half hundred unknown and new poets were found. He collected manuscripts of medieval Hindu-Muslim literary saints and donated them to Dhaka University. If he had not collected it on his own initiative, the history of Bengali literature might have been written differently today. From the tasteful position of the experienced aesthetics of the European literary text, the modern writers of Bangladesh do not look at Bengali literature very well. Probably that is the reason why Abdul Karim, a literary scholar, did not get due importance. But for his huge contribution, he was not known as much as he was supposed to be. Only from the expression of the judgment and perception of one or two exceptional people can we know what role these huge collections of Bengali literature have played in the history and sense of nationalism. Shri Byomkesh Mustafi wrote in the 'Nibedan' part of the book 'Bangala Punthi Vibaran' compiled by Abdul Karim, "What a hardship it was to collect the book, he had to admit no insult. If there is no deep insight, who has an intense desire to dive into the abyss of the book!
He traveled from village to village to collect manuscripts. He did not have the financial means, did not have the money to buy books. There was only the intoxication and love of collecting books. For this he had to give invaluable time of his life, he endured human harassment and humiliation. People like beggars are getting their hands on the door. He has no right to enter the house of any Muslim or Hindu. He was not allowed to touch books in Hindu houses. If someone kindly opened the book and did not show it, he just had to read it with his eyes and take notes.
It was only when he began to decipher one book after another that he realized the importance of publishing them.
In the January 1898 issue of Purnima, edited by Akshay Chandra Sarkar, he wrote Unpublished Ancient Verses. With this, his journey towards Saraswat society started. Among the books edited and written by him are Radhika's Manbhanga, Satyanarayana's book, Mrigaluddha, Gorakshabijaya, Padmavati (fragment) and others. His compiled and written book "Description of Bengali Ancient Manuscripts" 1st Issue (1321b) Introduction to Books (edited by Ahmad Sharif, published by Bangla Department, Dhaka University, 1956) In collaboration with Hawke).
Padmavati could not fully disclose the meaning. He was very keen to publish books like Satimayana, Lorchandrani etc. But that was no longer possible for him. He had to leave with this grief. To this day no one else has been able to break that history. Even on his deathbed, this literary scholar has given immortal examples of literature. Munshi Abdul Karim Sahitya Bisharad had a pen in his hand even when his heart stopped beating and he fell to the ground.
He has written introductory essays in more than six hundred books. We can know about the high quality of his editing in the writings of Dr. Harprasad Shastri. He wrote, Shri Abdul Karim is a scholar of a Bengali school in Chittagong. His worldly condition is not good. However, he continued to work tirelessly in the service of literature. This devotion to Bengali literature cannot be underestimated.
Linguist said. Muhammad Enamul Haq admitted his debt and said that if Abdul Karim Sahityabisharad Sahib (18171953) had not appeared, we would have become extinct in the field of ancient Bengali literature.
It is undeniable that the history of Bengali literature cannot be written without his collected books.
In 1909, the Chattal Dharmamandali awarded him the title of 'Sahitya Bisharad' for his outstanding achievements in literature and in 1902, the Sahitya Sabha of Nadia awarded him the title of 'Sahitya Sagar'. He was posthumously awarded the Swadhinata Puraskar by the Government of Bangladesh in 1995 for his contribution to research. This wise man of Bengali literature was born on 11 October 181 in the village of Suchakradandi in Patia, Chittagong district. His father's name was Munshi Nuruddin. Mother's name is Misrijan. He was born three months after his father's death.
In 1893 he passed the entrance examination. Until 1895, he was the only FA (Past Arts, now H, S, C) student in the area. Abdul Karim joined the Judge's Court in 18989 as an Apprentice and in 1896 as a Clerk in the Commissioner's Office. He was the headmaster of Anwara Middle English School from 1899 to 1905. He was then an employee of the Divisional School Inspector's Office till 1908. Even in his spare time, Abdul Karim kept himself busy with public welfare work besides literary service. He was elected president of the local union board and president of the Patia Regional Debt Arbitration Board. A lifelong devotee of literature, he was co-president of the Manab Bangiya Sahitya Parishad (1919), president of the Calcutta Muslim Literary Conference (1939), and president of the Chittagong Culture Conference (1952). He was the Bengali examiner of Entrance and BA examinations of Calcutta University and in 1951 he was the questioner and examiner of Bangla Honors of Dhaka University. Even after doing so much, this great literary lover used to say, "I have not done anything for Bengali literature that I can be proud of." He further said, "Loyalty to tradition is the real step towards the pursuit of culture." This short-lived masterpiece of Chittagong is a great pride for Bengali language and literature.