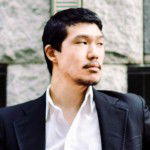 Seoul ranks among the most organized and certainly the liveliest cities in all of Asia, the capital of South Korea is well-developed, sustainable and, at the same time, traditional and full of history.
The tasty Korean BBQ
Are you one of those who can't do without a plate of meat? Then you will love this tip! Korean BBQ (or Korean BBQ) is the most famous dish in town. For this reason, it is found in all restaurants. It consists of roasting/grilling chicken, pork or beef on a grill – which can be gas or charcoal – right on the table. It tastes very good; however, here's a spoiler: you're going to come out a little smoked.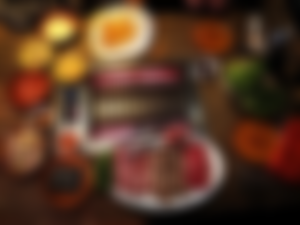 Know the Jogyesa Buddhist Temple
and one of the things you are looking for is to immerse yourself in Korean culture, a visit to a Buddhist temple needs to be in your list of what to do in Seoul, right? Therefore, Jogyesa is very worthwhile. That's because, in addition to being the main temple in the country, it also transmits unparalleled peace. And there's more: it's completely colorful and will definitely win your heart.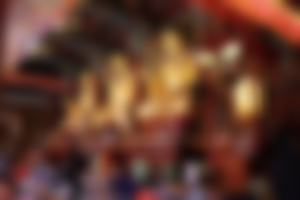 Shopping in Myeongdong
How about taking advantage of your stay to do some shopping? The name may be difficult for us – Myeongdong – but it is a very busy commercial area. There you can find a little of everything: international brand stores, department stores and many places selling cosmetics and skin care products. To top it off, the place also has a wide variety of street foods – in addition to delicious, they are cheap, as you can find options for around US$ 4.
Another difference is the fact that most places stay open until 10 pm, with some only closing at midnight. In other words: you have plenty of time to buy what you want.
If you want some more shopping tips: Insadong offers a wide range of handicrafts, while the elegant Gangnam district has become a reference for items linked to Korean pop culture (or hallyu). On the other hand, hanbok, Korean traditional clothing, can be easily found at Dongdaemun Design Plaza.
Visit Gyeongbokgung Palace and watch the changing of the royal guard
As we are giving tips on what to do in Seoul, a visit to the largest royal palace in the country could not be left out. After all, Gyeongbokgung is huge and allows its visitors to feel like royalty. Once there, you will see up close the Throne Hall, the Gyeonghoeru Pavilion (also called the Floating Pavilion), the royal residences and the library, for example, as well as pass by the two museums that the complex houses: the National Museum of Korea and the National Folk Museum of Korea.
By the way, here's an interesting fact: the palace was originally built in 1395, but had its premises set on fire at the end of the 16th century. It remained abandoned for a long time. It was rebuilt and expanded by King Gojong in the 1860s, and destroyed again in 1911. However, the Korean government has been striving since 1989 to maintain its original architecture. In fact, the architecture is a huge strength, so take a lot of pictures.
Oh, and remember: every day, except Tuesdays at 10am and 2pm, the royal guard changes. It's not very long – it lasts about 20 minutes – and it's super dynamic and colorful. Worth it!
Enjoy Hongdae
Want day and night attractions? Then the Hongdae region has everything you're looking for. Cheerful, full of bars, shopping venues and also home to the Trick Eye Museum – the destination's most famous illusion museum –, Hongdae is a spectacle on its own and has mega-fun street performances. The majority of young people are – even because it is very close to Hongik University – and, no wonder, it is seen as an important cultural and leisure hub.
In addition to the Trick Eye Museum, Hongdae houses the Love Museum and the Ice Museum, as well as several karaoke options (or noraebang, in Korean), themed cafes and a street with a very large artistic vein, full of murals, graffiti and reflections. And this is just to mention a few examples, ok? In other words, Hongdae does need to be on your little to-do list in Seoul.
Time travel in Bukchon Hanok Village
Seoul's oldest village, Bukchon Hanok Village is charming and its 600-year-old architecture is perfectly preserved. Hanok, to explain, is the name given to traditional Korean cottages. With shops, restaurants, cafes and tea houses, above all, this picturesque neighborhood promotes an immersion in the country's culture. Because of that, take some time to explore it calmly, ok?
Finally, if you like art galleries and handmade jewelry, you can celebrate, as you will find good options there.
Come face to face with the Demilitarized Zone (DMZ)
Memorial at the Third Infiltration Tunnel in the Demilitarized Area Seoul South Korea Editorial credit PassionPhotography shutterstock 1325148101Memorial in the Third Infiltration Tunnel, in the so-called Demilitarized Area, which divides South Korea and North Korea | Editorial credit: PassionPhotography/Shutterstock.com
It is impossible to visit South Korea and not check one of its most visited spots up close. The Demilitarized Zone – or, in Portuguese, demilitarized zone – borders North Korea and, along the sidewalk, you can see soldiers from both sides face to face. The border is one of the most fortified in the world. It is estimated to have more than 1 million landmines, although an agreement between the two countries, signed in 2018, guarantees the removal of mines in order to transform the place into a zone of peace.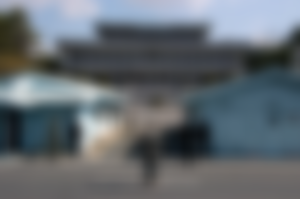 Interested? Wonderful! However, here's a point of attention: to make this tour you need to hire a specialized travel agency, OK?
The most international neighborhood in all of South Korea, Itaewon has a very lively vibe – not to mention the nightlife. Among its streets you will find a series of pubs, restaurants, bars, cafes, shops… all of them representing the culture of different parts of the world. For example, South Korea's first and largest mosque is there: the Seoul Central Mosque.
As it is a central region, with a subway station that facilitates transportation, many people like to stay in this area. Anyway, even if you choose to stay elsewhere, don't forget: Itaewon is one of the points to include on the list of things to do in Seoul.
Last but not least, the Korean War Memorial. It is one of the most popular attractions in the city. Surrounded by a beautiful garden, right at the entrance a large warhead divides the North Korean soldiers from the South Koreans. Quite a symbol of what the war of the 1950s represents to this day. The museum, as it can be described that way, houses equipment, boats and photos and pays tribute to all who died in the battle.
Oh, and want some very interesting information? That's all: on the outside of the memorial, in the gardens, the statues of two young women hold two clocks. One of them marks the date and time when the war began, while the other continues to function. This second will only stop when the country as a whole is reunited.