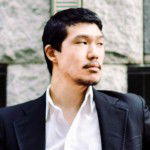 Drop everything and follow your dreams, whether traveling or opening your own business and working wherever you want, that would be perfect! We did it ourselves in 2014 and today we work on the road with photography and blogging.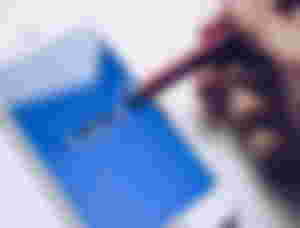 Having a job that gives you freedom is great, but nothing is easy and the work is constant to keep the money in the account. We've already talked about this in the articles How is Being Digital Nomad and What is this guy from Largar Tudo.
But if you have a dream to drop everything and be happy forever, you need to stop romanticizing things. It's time to think and plan this move, because things can go really well, but they can also go really wrong. Exactly: things can go wrong! Whether for lack of financial planning, strategic planning (see if there are buyers), or even a lack of psychological preparation. Amazingly, there are people who are not ready or simply do not adapt to this lifestyle where you run everything and have to do everything on your own.
SHOULD I DROP ALL?
I know you've already answered the famous phrase: "if the world ended today, would I be doing what I love?" Yes, I love that phrase, but it doesn't pay the bills. Let's be practical and let's answer more tangible, palpable, real practical questions:
1. WHY DO I HAVE THIS WILL TO DROP IT ALL: DO I WANT EASY MONEY OR DO I WANT TO FOLLOW MY DREAM?
The answer is not simple, but it needs to be very sincere. One thing doesn't come with the other, and if it does, it takes a lot of work and takes a long time to happen. By answering this question, you will have more confidence to answer the next questions.
2. WILL YOUR DREAM BECOME PROFITABLE?
It's gratifying to get paid to do something you love. But does it really make money, is it profitable? Before answering this question, do some thorough research, well done, on the target market. Analyze who they are, where they are, what they like, if they pay for their type of service or product, how much they pay, what demand exists for what you offer.
And also research success stories and failure cases so you can analyze what these people did right and what they did wrong. This is a small part of the business plan, one of the most important steps for anyone who wants to undertake. It is also valid for those traveling around the world and wanting to earn extra money on the trip.
If you don't know anything about entrepreneurship, I highly recommend that you read the book O Segredo de Luísa by author Fernando Dolabela. The author explains in a very didactic way how to make a business plan, telling the story of Luísa who is starting her own business. A story that teaches, very easy to read, understand and start planning your own business with the step-by-step instructions he teaches.
3. CAN I DO WHAT I LIKE TO DO IN PARALLEL WITH MY CURRENT JOB?
Check if you can do what you like in your spare time, and if the answer is yes, get started now. This way you are already validating your idea, perfecting things until you can take the next step.
It's not an easy thing to do, after all you'll have a double workday and more your personal life to handle, but it's the price you pay to follow your dream. Eduardo already told in the article How it was Getting Started in Professional Photography what it was like to work in the company and in photography, before focusing only on photography.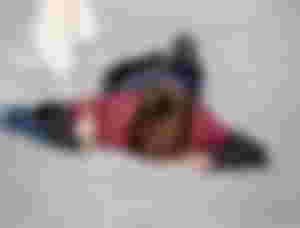 4. CAN I KEEP MY LIFE STANDARD WITH A TEMPORARILY REDUCED INCOME?
Understand that you will have to dedicate yourself fully to your dream and your income will drastically decrease when you quit. Time is of the essence to know if your business is really viable or not, and this should happen in 6 months or 1 year at the most.
So, before you drop everything to do anything, you need to save to support yourself for as long as you don't have enough money to pay the bills. If the dream is to travel, you need to have money to go, keep traveling and when you come back, you need to have money saved until you get a new job.
5. HOW WILL I SEE THIS DECISION IN THE FUTURE?
Note that all the defining moments of your life were during decisive changes, such as changing jobs, cities, relationships. And the moments that were forgotten in memory are certainly routine and when you least used your potential and creativity.
Now imagine that you finally followed your dream and it's been 5 years. Answer: how do you feel? Take into account if you prepared enough tothis change, if invested all its potential and creativity.
Yes, I am adept at the maxim Before Done Than Perfect (I wrote it here), but I am not reckless in not planning my steps before taking my dose of courage. And maybe you're also nano because you're unconsciously answering the questions: "why haven't I dropped everything?" and "if so many people can, why shouldn't I?"
This also needs to be a matter to be thought through. If it doesn't work, you go back to where you started and look for a job. The new decision at this point will be whether to continue insisting on the parallel business, give up everything, or reform the idea and start over.
Just to be clear: things can go wrong for lack of financial planning, strategic planning and psychological preparation. That's right, not everyone can adapt well to radical changes in career and life. Not everyone can handle the frustrations, discipline and hard work that being an entrepreneur requires.
7. WHAT IF ALL WORKS OUT?
That's why we follow dreams! But wait, it's not over yet. Now it's time to think about what this means for you: financial security, freedom to work from anywhere, personal fulfillment... All of this can give you the confidence and courage you need to follow the path you've chosen.