Dear Parents, I am not your perfect daughter.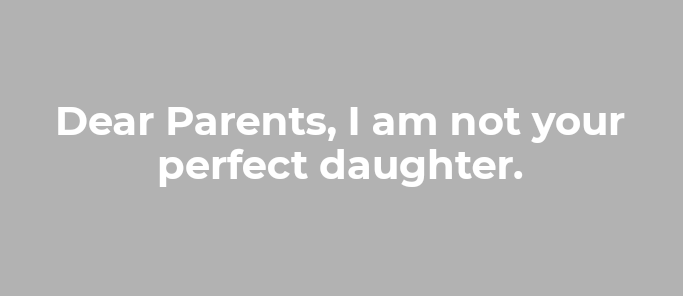 Dear Parents,
I am not your perfect daughter.
You told me that I was almost the perfect daughter only if...
Others parents think you must be so proud of me for having high grades. I am also good at earning money so neighbors think that you are lucky to have a daughter who gives you money even I am still a student. I am not lazy at house chores and I respect you. I am an introvert so I don't hang outside that much. People must think that you are glad at me.
You, too, have said it yourself that I am almost the perfect daughter, BUT I am not because I am gay and you don't like that. You are religious. You believe that being gay is a sin.
I wonder if you'll be able to accept me someday? Right now, I really think you won't, will you?