Brazilian Chicken Stew with Vegetables Recipe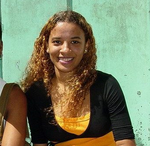 I love to cook. I want to share with you one of my favorite Brazilian recipes, because for me this is the true meaning of comfort food. Yes, I'm talking about galinhada, or chicken stew if you prefer!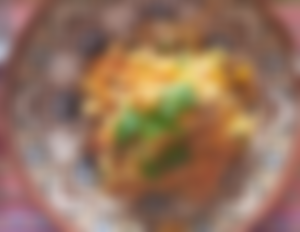 This is a very popular dish in Brazil and of course it is made with chicken. However, since I'm a vegetarian, I adapted this recipe for those who don't eat animals. And can I tell you the truth, I think it's much tastier without chicken!
Okay, now let's move on to the recipe.
History of Galinhada
Galinhada is a dish known since colonial times. According to researchers, galinhada originates from the Portuguese Bandeirantes who explored Brazil in search of gold. On expeditions, chickens could be easily found on farms or taken along with horses and the entire expedition. Since it was an easy animal to cook, it became the main ingredient in this dish.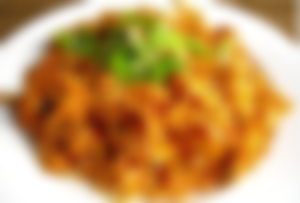 In Brazil it is very common to see galinhada prepared with different ingredients. For example, in the south of the country bell peppers are usually used, while in the north okra is one of the main ingredients.
I think the choice of shimeji for this dish is perfect. When prepared with the right ingredients, shimeji tastes very similar to chicken. So you should try it even if you are not a vegetarian!
Ingredients
2 cups rice
1 pack of shimeji mushrooms
Olive Oil
2 small bell peppers
1 clove of garlic
1 onion
½ leek
½ carrot
1 tomato
1 lemon
2 bay leaves
1 teaspoon cumin
1 teaspoon saffron
1 teaspoon of red pepper
Parsley
Seasoning for shimeji: Basil, oregano, thyme, oregano, ground bay leaf, parsley, green onion rings, tomato flakes, red bell pepper, paprika, granulated onion, granulated garlic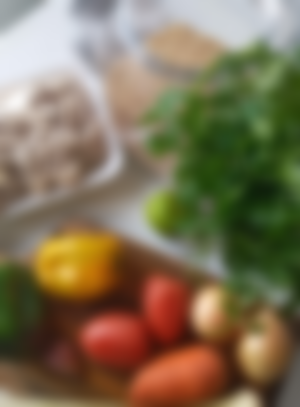 Preparation
This recipe is very simple and easy to make, even though it seems like a lot of ingredients. Ready in 30 minutes and so delicious! Ideal for the weekend. Since it's not a light dish, it can be served as a main course without any side dish!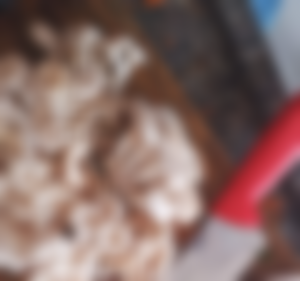 The first part of the recipe is of course chopping all the ingredients and getting everything ready. Since I live in a studio apartment and only have one stove, I usually heat the pan while chopping all the ingredients.
After chopping the ingredients, it's time to prepare the shimeji-chicken.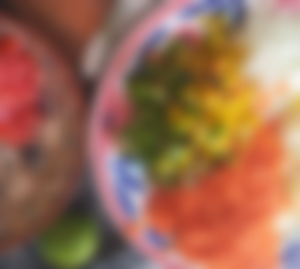 Put a generous amount of olive oil in the pan, then the shimeji and coat with seasoning. Stir well and cover with a lid. Allow the shimeji to release some water and absorb all the spices. Then set it aside.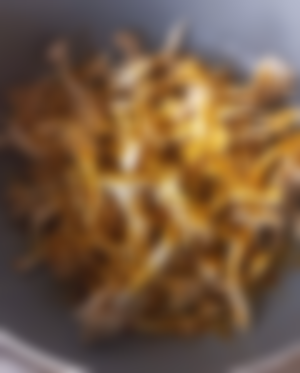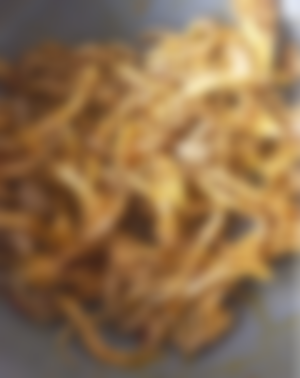 Add a little more olive oil to the same pan and fry the onion. Then add the garlic, leeks, carrots, chopped peppers, 1 tablespoon cumin, 1 tablespoon paprika and 1 tablespoon saffron. Stir well and wait for the vegetables to become soft and aromatic.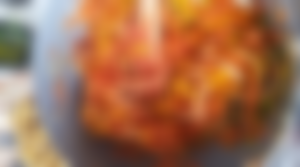 Add 2 cups of rice, stir well for about 5 minutes and then add 4 cups of water.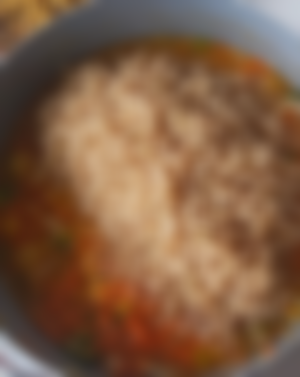 When the rice looks like it is already cooked, i.e. soft but slightly firm, add the tomatoes and mushrooms and stir well. Leave the pot ajar to allow the rice to finish cooking.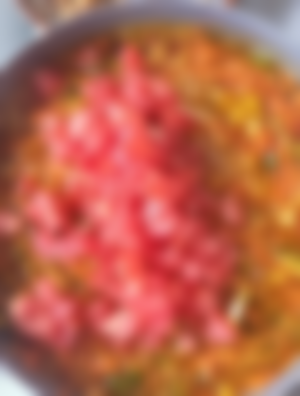 As you can see, here we have some water left over from the cooking of the rice, but it is the perfect part of this recipe to join the mushrooms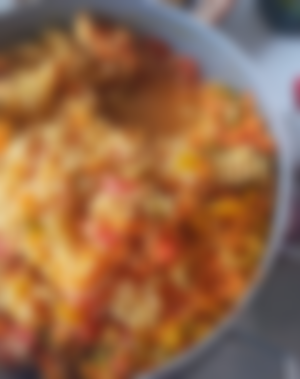 Finally add chopped parsley and serve with a little olive oil, a little lemon juice and more parsley to garnish!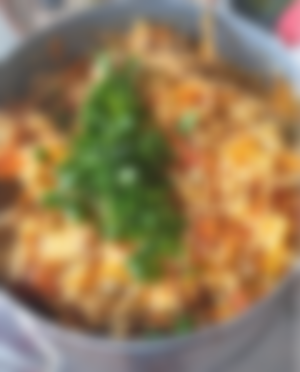 So delicious! So, yes, I recommend everyone to try it! I'm sure vegetarians will love it too!