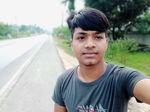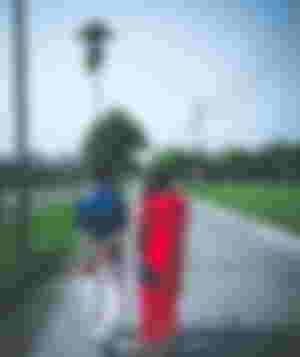 ** Riya and Emon have been in a relationship for almost 4 years now. They love each other so that one cannot feel one's existence without the other. It is like a soul between two bodies. Riya is a very dear child of a big father. Everything is at hand even if you don't want to. On the other hand, Emon knows himself as his own person in the world. Emon is a boy who grew up in an orphanage. He doesn't know who his parents are. And now Emon's only means of survival in that world is Riya and Riya's selfless love.
** Eamonn and Rhea know each other from their college life. At first, after friendship, it turned into love. Emon lives alone in a rented room on the roof of a house in Chile. Besides studying, Emon does some tuition. And this is how Emon's life goes on. Riya and Emon have many dreams about their love, one day they will get married and start a small family, where there may not be expensive things, there will be no big demand for them, but there will be love in the house. They will sit and watch the moon, on the day when there will be no moon in the sky, they will look at the sky in the dark night and count the number of people floating in the sky. One day at night, Riya calls Emon. As soon as Emon picks up the call, only the sound of Riya crying comes from the other side. Then Emon said,
Emon: Hello, Riya, what happened to you? Why are you crying like this ,,, (said very restlessly)
** But Riya is not talking, she is just crying ,,, then Emon said again ,,,
Emon: Please, Rhea, stop crying. Tell me what happened, you know I can't stand your crying, please tell me why you are crying (Emon cries)
Rhea: Emon, I can't live without you, I'll die, (she starts crying again)
Emon: I'm crazy that I can't live without you ,,, when you cry that my breathing stops. Now tell me what happened ,,, what am I doing wrong ,, what am I doing wrong please ,,,,
Rhea: No, you haven't done anything wrong or wrong, (Rhea keeps crying)
Emon: Then tell me why you are crying ,,, I can't stand your crying anymore (Emon cried again)
Riya: Emon Baba is arranging my marriage without informing me, with the son of my father's friend. The next date is my marriage (said crying)
** As soon as he heard Riya's words, the mobile went away from Emon's hand. He couldn't believe his own ears. The world seems to be unfamiliar to Emon now. Emon is bursting into tears and crying.
Emon: Do you agree to the marriage ,,,,? (Crying with great difficulty)
Rhea: How can I agree to this marriage. Where all my love, well-being, feelings and thousands of small dreams I have seen about you for so many days are all with you. I was talking to my father about it but my father did not agree to it. If I disobey my father, he will commit suicide by consuming poison. What should I do now ,,,, (Riya starts crying uncontrollably)
** For so long, Emon had been listening to the rear of the mobile phone silently and silently shedding tears, then Emon said
Emon: Rhea, you agree with your father. Forget me. Look, I don't know anyone in the world to be my own person. You were like lightning in this dark world of mine and illuminated my world. Besides, that light merges into darkness again. In my life too, you are like that lightning, if you actually illuminate life, it will merge into darkness again, (so to speak).
** Riya can't keep herself in any way after listening to Emon's words. How Mau started crying. Then Riya says ,,,
Rhea: Please don't say that. I can't bear it anymore. I can't imagine myself without you for a moment. What's the use of leaving this life if I don't find you? ,,,, (cried)
Emon: You will never forget this. If you ever take the name of death, you will see my dead face. And listen, every parent wants his child to be happy. Your father wants that too. And how much or how much I can keep you happy. You better agree to your father's words. And forget me as a nightmare of your life. And yes, you must give your wedding card. I will bring you the best gift of life ,,,,
** Emon cut the call and Emon went out and looked at the sky and started crying and saying ,,,,
Emon: Oh God, what would you say, what was wrong with me? You sent me to the world after giving birth, but I didn't write the love and affection of my parents on my forehead. In the midst of neglect and disrespect, the man who wanted to stand on my head as a shadow, to fill my life with love, today you are also removing him from me. What am I doing wrong to you. If I am doing so much wrong, then take me to you. It is better to die than to be helpless and live in misery.
** Keep talking and crying.
** On the other hand, Riyao starts crying for Emon. Because Riya herself can't live without Emon.
The next morning, Riya's father takes Riya's mobile phone and stops her from going out of the house. As a result, Riya can't communicate with Emon anymore, and Emon also calls Riya but doesn't get it. Really forgot. And in this way four days pass. These four days Emon does not come out of the room at all, does not eat or drink. How to close the door like crazy and sit all day.
** After four days, someone suddenly started knocking on the door of Emon's room. As soon as Emon went to open the door, Riya hugged Emon and started crying. Emon also saw Riya and started crying. Then they were silent for a while and said to Riya Emon,
Rhea: Emon, if I want to give you something today, you will take it ,,, (said with a dirty face)
Emon: I agree to die at your hands if you say so, tell me what to say
Rhea: Emon, you love me and I love you. So today I want to give myself to you. Get rid of me today as much as you want. Use me as much as you like. I will not interfere. Before someone else touches me legally, you touch me illegally ,,, (Riya cries saying that)
** As soon as he heard this, Emon slapped his rear cheek twice. Then Emon said,
Emon: You loved me with so much faith. I just loved you, not your body. And if I lose you today for the rest of my life, what will happen to your body for one day. Go away from here and be happy with your husband. I haven't written so much happiness on my forehead that I will find you. (Emon cries)
** Riya hears Emon's words and walks away crying with her wedding card in her hand. Seeing this way, Riya's wedding day comes too. Emon decides that she will not keep Riya in her life. So Emon goes to Riya's wedding. , But Emon drank poison before leaving.
** Emon went to Riya's wedding and saw Riya wearing a red Benarsi sari, a lot of jewelry and a red tuktuk as a wife. Emon came in front of Riya with all the gifts she had given him.
Emon: Riya, you look so beautiful in a Benaresi sari today. I really wanted to make you my wife in this way. But where is the fulfillment of my wish? I will not stay. Because one day I promised to live together. And since I couldn't live together today, I will die alone today.
** As soon as he spoke, Emon fell to the ground in front of Riya. Then Riya laughed and said ,,,
Rhea: Well, you can live alone, I can't, I'm keeping my promise, since I couldn't live alone, I would either die together or not.
** After saying that, Riyao fell on Emon's frozen body and got lost. Because Riyao had eaten poison before. Because Riya could never live without Emon.
Finished
(Sorry if wrong)
I wrote with so much effort. Don't tell me how it felt.
Sponsors of shipon.akondo