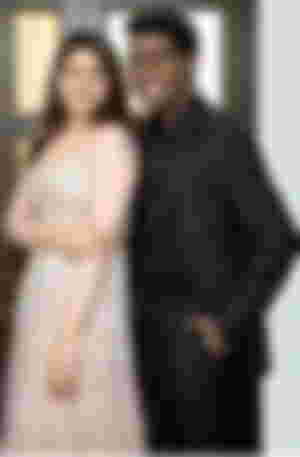 (Part 1)
-
Since coming to the city from the village, the humidity has changed.
The city environment is not adapting well.
It's been almost two years since Ard's parents died.
At home he lived with his uncle and aunt.
Moist came to Dhaka to read and write at his uncle's house.
Ardhar's uncle has no sons and two twin daughters of the same age. The relationship with Ardar is like their own brother and sister.
Ardar's aunt also thinks like her son. In a word, Ardar has got his family back. But most of the time, Ardar is upset, maybe because of his parents, and he remembers his uncle and aunt very much.
-
Today is the first day of the college.
Although he is very modern, he is wearing very ordinary clothes in college, he has quietly put oil on his head, the collar of his shirt is almost wet. Normal slipper sandals on the feet.
Coming down to the gate of the college and leaning on the scaffolding, a little ahead, someone said from behind, "Look, you are a villager."
Then the roll of laughter fell ...
Of course, Ardra was ready for all this.
He was moving forward without saying anything.
Several people were looking at Arder and smiling. Funny thing is, when you see someone with such a famous brand, everyone will laugh in this modern city of busy city.
.
Went to class and sat in the back of the moist silent pressure.
No one sat next to Ardra. How modern everyone is to sit next to such a boy.
In the meantime, sir left.
He introduced himself ..
Everyone was getting to know each other.
At the end of it all, it was Ard's turn but Sir did not recognize Ard. You don't have to identify everyone. Some people's clothing tells their identity.
Sir, after teaching a subject, he asked a few questions on that subject and no one could say the correct answer!
Ardra answered all the questions through the back door.
Everyone in the class is staring at the damp.
Sir is a little surprised to see the moisture.
-
At the end of the class I had to walk around the damp campus.
Suddenly a girl comes running and bumps into the wet ...
Moist bowed his head and apologized.
The girl is quite surprised !! Because the fault is his and another person apologizes.
Without saying anything, the girl passed by and left. Moister waits for a while for the girl to leave.
After visiting the campus, he came to a damp house, finished his homework given by Sir and sat down to watch TV.
When you come home, the change is as modern as before.
After watching TV for a while, Khey fell asleep.
The next morning I went to college again in yesterday's clothes.
Today, some of the boys in his class sent a letter to Ardhar and showed it to the girl of yesterday.
He will give the wet letter to the girl in front.
Moist goes to class with the letter.
Sapphire opened the letter and saw nothing written on the white page.
The girl's name is Neela, a little playful type girl Neela is like the girls of the city. But Neela is not arrogant, her father's abundant property is not lacking in anything.
But Neela has no arrogance.
Sapphire was sitting in Ardr's class reading a book.
Moisture is sitting pretending not to see.
After a while Sapphire herself said,
- Oh, I'm Sapphire.
There is more moisture than blue ...
Sapphire said again ...
- Can we be a fan, Mister ???
Moist is quite surprised ...
A beautiful girl wants to have a friendship with such a boy.
In the meantime Sir came to the class.
No one could do the housework properly without moisture.
Sir wanted to know the identity of Ardar today.
Ardr said softly, his name is Farabi Ehsan Ardr, his parents died ...
That's why the humidity remains silent.
At the end of the class, he was sitting under a moist bud tree. Bakul flowers are very fond of moisture.
.
After a while, Sapphire came and sat next to Ardra and said ..
- Can't we be friends, Mr. Arder ???
... Ardra said softly
- But you won't agree with me. You make a fan of someone of your type.
... Sapphire is not arrogant but stubborn type girl.
Yor took the phone number in order.
Sapphire says after sitting for a while
- Wet
- Huh
- Let's eat Fuchka
- I don't have extra money
- Did I say anything about money?
... said and pulled him by the hand.
At that time, many of Hasib Sahya were looking at Ardra and Neela in amazement.
Sapphire has no son in college, many have come to do friendship but Sapphire has not accepted anyone.
-
Sapphire is eating Fuchka and looking at Ardra.
Sapphire looks very beautiful when she closes her eyes with a sour face.
After eating Fuchka, Nilai gave the bill.
And after chatting for a while, Ardra came home.
And Sapphire went home.
Moist comes home and goes to the bathroom to freshen up.
And then Sapphire calls.
After not receiving it three times, four times, the call was made by Tama. (Tama is the eldest daughter of Ardar's uncle)
Tama says from the call
- Hello, who?
- Sapphire is a little surprised, Ardar's phone is to a girl. Sister of Ardar.
Tama says again
- Who says hello ??
- I'm talking about Sapphire. Who are you
- I'm Ardar's big wife (says Tama with a big smile).
... Sapphire asks
- What do you mean? Do you have a wet wife ??
- Hmm, there's one or two. I am Ardar's big wife.
- What are you saying? I used to give the phone to Ardar
- My groom is having a romance with his younger wife now.
... how is Sapphire thinking .....
- Will it work ???
Sponsors of shipon.akondo