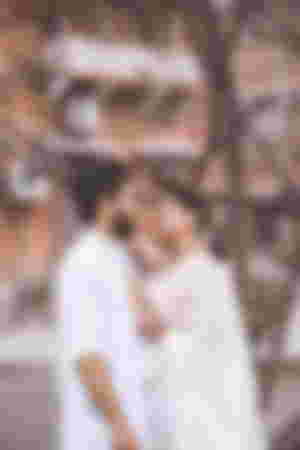 Episode 5 (last episode)
Then I went shopping with Mahima and bought a blue sari, she found out that my favorite color is blue. Gave me a blue Punjabi gift. He said he had to go to the party tomorrow after reading it.
Then I went home.
I came at night and had dinner and fell asleep.
The next morning, Ammu and Apu Mahima went to Apu's house. Dad is busy so go
Can't Then I woke up and freshened up
After breakfast I went out to chat. I came home at noon with a shower, got ready and went to Mahima Apur's house. Then I went inside
I met Sima Apur.
Sima Apu: How are you Nahid?
Me: Good, you?
Sima Apu: Good. What you don't feel today.
Me: Thank you sister, and you look so beautiful.
Then Sima talks to her sister
I stared at the house. Then Mahima Apu came
Mahima: How are you Nahid?
Me: Are you okay?
Majesty: Good. You look so beautiful but
Me: You too.
Then Mahima cut the cake first to her mother
Baba who then Apu Sima Apu who fed me so many cakes.
Then Mahima Apu said everyone's purpose
I wanted to say something later
Mahima: Nahid, I like you very much the first day I see you in college, I don't even know when I will be able to love you.
I love you so much Nahid. Love you Nahid.
I was completely surprised to hear about Mahima Apur. I knew she would propose to me
It was not known what he would do in such a big meeting.
All eyes are now on Adi to hear what I have to say.
Mahima: Why don't you say something?
Me: It's never possible.
Majesty: Why?
Me: I don't know.
That's why I came out of the house.
I came straight to the house.
After a while my mother and sister came home.
Then he came to my room and said.
Apu: I don't expect this with you.
Me: Besides, what will I do, sister?
Mom: Why is the girl so beautiful and goal-oriented.
Me: What do you mean?
Apu: Look, Mahima loves you so much, don't give her back.
Mom: Hmm, Rabia is right.
Then a phone call came to Apu's phone and Apu just said we are coming.
Apu: Nahid, hurry up, Mahima is starting madness. And everything is vandalizing.
Me: Okay.
Then I went to Apu Mahima's house.
I went home and saw that many things were broken.
Then I went in front of Mahima's room.
Then Mahima's mother said
Dad, my daughter loves you so much, please don't give her back.
Me: But Aunty Samaj will not accept it
Uncle: Keep your society, my daughter's happiness is everything to me,
Then Apu called Mahima for a long time.
I said you know I see then everyone left.
I: Majesty
Majesty: Shut up
Me: I will not open the door
Shut up this time
Me: Okay then I'm leaving.
Then Mahima came and opened the door.
I did not say anything without any hesitation.
Me: Someone will come and wear it this time.
Majesty: No.
Me: Then let me go inside.
Majesty: Okay.
Then I went inside
Me: What are you doing with your face crying?
Mahima: Petni, say whatever you want.
Me: I haven't said love yet
Saying this, he got up on my bok and said what did you say, dog, propose now.
I: I love U mohima
Mahima: Love u 2 Nahid
Me: It's over now
Mahina: No.
Me: You ate something.
Majesty: No.
Me: Why?
Mahima: Why did you leave without saying anything then?
I: I will not eat so say?
Mahima: I'm not eating now. Then see what I do if I do that.
Me: I brought him food from below.
Mahima: You have food.
Me: You mean?
Mahima: I mean this (he said with his hand on my lips).
Me: Playing it will make your stomach swell.
Mahima: Hmm.
Saying this, Mahima united her four lips,
He said to kiss at the price of a lot of digging
Hmmm, my stomach is full.
Then I left Mahima and came downstairs and then came back to the room with food.
Then I fed him with my own hands and he also gave it to me. This is how our love story continued. Then, with the consent of the two families, our marriage was settled.
# Finished
Sponsors of shipon.akondo