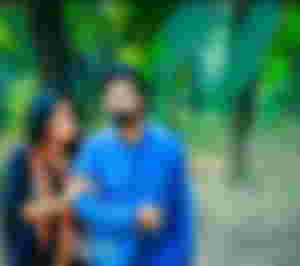 Episode 4
Author: MI Nahid
I did not say anything and went to the market.
When I came to the market, I went inside with Mahima Apu. She went to a sari shop.
Then asked to show some sari
Mahima: Let's see which one Nahid will take
Me: Your wish
Mahima: Tell me what I'm telling you
Me: Take the blue saree. You will agree a lot.
Because Mahima Apu is very fair
The blue sari will make her look very beautiful.
Then Mahima Apu asked the shopkeeper to pack the blue saree.
Then, at the end of the market, the bike started spinning as before. Then he said
Mahima: Let's go to a restaurant
Me: Okay
Then I braked the bike in front of a restaurant, then got off and we came to the restaurant then told me
Mahima: What a meal.
Me: Coffee
Then Mahima ordered 2 cups of coffee after drinking coffee
As I was leaving, I met a friend from my school life. Bandabi's name is Chhoya.
Touch: How are you, Nahid?
How long after the meeting.
Me: Alhamdulillah. How r u
Touch: Good.
Me: How long has it been,
Touch: I was at Nanu's house. Now I am studying at once and I have been admitted to a college here.
Me: Oh well.
Then I came to Mahima Apur after talking to Chhoya. Mahima Apur's eyes are red
I think there is a lot of anger. But I did not understand why he suddenly became so angry.
Me: What happened sister
Mahima: Don't call me Apu, call me by name
Me: What did you say? You are my senior and my sister's girlfriend again.
Mahima: I don't want to hear so much. I told you to call me by name.
Me: It doesn't matter how it is possible.
Mahima: Look, I will not get angry now
Me: I have nothing to do sister.
Mahima: Once again I see only Apu.
Me: You see, I could not say and before I could touch the lotus lips on my lips.
I'm surprised this is the first time any girl has me
Kiss did it again senior.
Mahima: Tell me more sister?
Me: No.
Majesty: Good boy.
Then without further ado I started the bike. Mahima Apu also came and sat down as before. Then I went to college.
I came to my friends. Mahima Apu and her class left.
That's how a month went by. In this one month, Mahima Apu has done a lot of torture. When you want to go to Gurte. And when E Apu says there is something. He is not allowed to talk to any girl. Always kept to himself. Mahima Apu wants to explain that she loves me in many ways. Because it will never be accepted by the family society. It's not that I don't love him.
Mahima Apu already liked me and I don't even know when we got along well.
I am lost in the morning.
Me: Say hello sister?
Mahima: What did you say?
Me: Sorry, tell me the glory?
Mahima: Come to college now to meet me. I gave 40 minutes.
Me: Okay.
I got up without delay and went to college fresh.
I see Mahima Apu sitting on campus.
Me: Hi, how are you?
Mahima: That's good. You?
Me: Hmm, good.
Majesty: Listen to the call for that. I have a party at Bird's house tomorrow.
I will come home tomorrow evening.
Me: Okay.
Mahima: Now let's invite everyone.
Then invited everyone to my house.
Then I went shopping with Mahima and made a blue sari, she knew my favorite color was blue. Gave me a blue Punjabi gift. He said he had to go to the party tomorrow after reading it.
Then I went home.
I was not at all ready for what happened at the party yesterday.
# Will continue
Sponsors of shipon.akondo