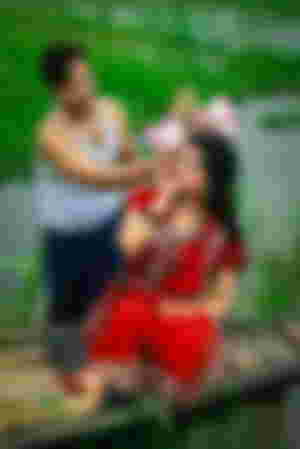 Episode 1
Me: Wife, don't caress me a little.
Wife: You don't understand that it is good to caress so much all the time.
Me: Is that so?
Saying this, when I go to kiss, I call my big sister.
Apu: As soon as this brother wakes up, I will not go to college
Me: Apu you, where is my wife
Apu: That means you are still dreaming nonsense.
Me: Hmm (scratching my head)
Apu: I understand who the father says to arrange the marriage.
Me: Yes, I will marry my petni sister first.
Apu: I went to eat fresh
Me: OK, go
Looking at the above, you may have understood that this is my elder sister.
(I am the second child of Nahid parents
And my sister's name is Rabia
The family is with Apu Abbu Ammu
Our family)
It was too late to introduce myself while my sister was at the table without eating
I am sitting, fresh and ready to go to college at once.
Ammu: Kiri, are you listening to these?
Me: What did you hear, mother?
Mom: Are you dreaming nonsense?
Listening to my mother's words, I understood that Petnita had said everything, again I saw Petnita smiling.
I was very angry so I ate quickly
I took out my bike and stood outside the house
I have to go to college with Petnita again
Apu came after a while
Apu: Let's go
I started the bike without saying anything and started walking. Apu may have understood
I'm angry
Apu: Is anyone angry with me?
I remained silent.
Apu: I wanted to give some money to someone today. If he doesn't speak, I won't give him the money.
Hearing my sister's words, my anger vanished in an instant
Me: Apu
Sister: Shut up
Me: That sister
Apu: What happened?
Me: Don't pay
Apu: I will go home
Me: Okay
I went to college to talk
Apu, you are what I am coming to park
Saying this, I left my motorcycle behind
It fell on my cheek,
I am surprised that no one in this college dares to talk about me
The pirates hit him again.
I said without seeing him
Me: In which prayer?
A girl is surprised to fall behind.
It would be wrong to say girl, not girl
Just come down from the sky
Girl: What do you see this boy doing?
Me: Nothing
Girl: Seeing that, it seems that he is the son of a polite house.
Me: That hello is dropping a lot,
Again you say, and I'm a girl
Didn't disturb
Then the girl called one of my sister Sima Apu
Girl: That ball, you didn't disturb this boy
Sima Apu: What are you talking about Raiha, Nahid Rabia's younger brother and my crush,
Oh that means the girl's name is Raiha
Many students have come to our word here
Even my sister
Apu: What happened to Raiha?
Raiha: I made a mistake, a boy distracts Sima a lot, so I told him which boy and he said that the boy wearing the blue shirt is his brother and he is wearing the blue shirt, so I think the boy is the younger brother.
Apu: Sorry, tell me why you are telling me
Raiha: I'm so sorry what actually happened
I didn't listen to him and told Sima Apu who the boy was
Sima Apu: No, there is no need to do Nahid Jamela
Apu: Hey, you name Nahid and you will take care of everything
Sima Apu: It would be better not to go ahead with this issue
Me: Look, Sima Apu, I don't look at you with different eyes. Someone will disturb my sister. I can't keep quiet.
Sima Apu: Rakib Bhaiya.
I called my friends and took Sima Apu to Rakib,
With Apu and Raiha,
Me: Rakib brother
Rakib: Hey Nahid, you are here, sit down
Me: I didn't come to sit down, but I have something to say
Rakib: Why are you behaving like this?
As soon as I say this ,,,, ৷৷
# Will continue
Sponsors of shipon.akondo