Army (Establishment) should participate in politics (National and International Level)
I was inactive for one month here. But ,read.cash considers that I have said "Bye " to read.cash. Because, someone doesn't ask " such questions :
Where are you busy!
Why have you not been publishing article for one month ?
Actually, I was very busy in my mid term exam in first week of November. Next three weeks of November month was very difficult and painful for me. Actually, I was ill (Winter Fever, Cough and Respiratory infection). I recovered after medicine course. I am fine from my parents, friends and wife prayers..
After recovering, I felt very weakness in my body.. My Blood Pressure falls two times because of weakness. I decided that I shall publish my article after full recovery.Alhamdulillah, I am fine and able to publish article today.
November is known as my "Family " month also. Because, my Son had been born since 4th November. My Son is sleeping in cute style now. But I am making money for him. Haha.. We also have celebrated our First wedding Anniversary last days of November (27)..
I am very thankful to Allah for blessing me with handsome and cute Son.. Alhamdulillah..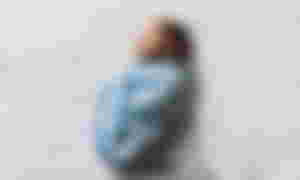 Let's start topic now!!
Actually, I am history lover. I always touch with national and international news for interest. Topic was moving into my mind for long time about "Army " interference in Politics. I consider that it's national and international problem.. You should not forget to leave feedback.
My country is costing almost 60-70% budget for Army now. Our parliamentarian should also cost upon them. Because, it's right of Army.. Sometimes, Army ignores laws. Army forgets discipline. Army stands with "Illegal " decisions. Army wants to watch favorite "Leadership " in Parliament.. How can they do this!! It's very shocked for me really..I consider that they are producing threatens for " national Sovergnity". Army is well educated now. They should change trend now.
I am giving you one example about "Army " role in Politics.
Our Former Prime Minister Imran khan was increased extension of Former Army Chief.. Both had good relationship that time. I am fan of imran khan because of his honesty and struggle. I consider that "extension " was illegal step.. Imran khan has faced loss because of extension..
Actually, Army made relation with opposition party after "extension". Imran khan couldn't complete own government period..imran khan is admitting that "Extension " was big mistake.. Army is still supporting to imported Government.
Army should not participate in national politics .. Army should focus on their work (Country Protection ).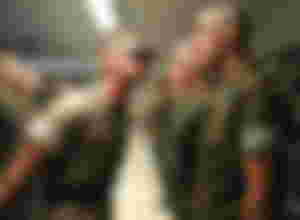 There are huge businesses that Government can't work without Army Support internationally.World watches "Army interest and Power " at international Level. Army should participate in "International issues " for country advantages.. Government should make strong understanding with Army regrading to International solutions ..
Pakistan had been listed in "FATF " since 2018. Pakistani economy was standing in Destructive chaos at such time.. Federal government had been trying that "FATF " should unlisted soon.. After completing some tasks from "FATF" and "Army Guarantee ", Pakistan has been unlisted from "FATF "..
Army should also help to Federal Government in making policies.
"Need feedback about Army Role in National and international level."
I have noticed that Rusty Sir is not active more now a days. Rusty Sir Will visit my article to say " Welcome back " hehe. My short dream.
I also have noticed another thing that "Anonymous " user is visiting articles more. I hope that "Anonymous " Sir will become my friend. Haha..
Date : 4th December, 2022.

Article : 01
Pixabay, Pexels