Television
Introduction: Television is one of the most wonderful inventions of modern science. It is a great improvement over radio Television pleases our sense of sight and hearing at the same time. History: The idea of ​​television first came to a German scientist, Paul Nepkov. Later on, in 1926, an English scientist named John Beyard gave a shape to his idea and invented television Function: The word 'tele' means 'distance and Vision' means 'sight'. So 'television' means 'sight from a distance'. It is a mechanical, photo electrical and wireless processes for reproducing scenes at a long distance. It is a combination of radio and cinema. Uses: Television is powerful mass media. It broadcasts news and information on national and international aspects. It refreshes our mind. It focuses on thought on the whole nation. It also highlights the on - going public concerns. Television serves as a means for our recreation. After day's work, we sit before a television set and enjoy varjous programs. We feel that the artists have come to our drawing room.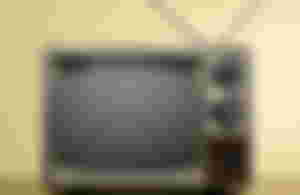 As an instructor, television is of great use. It instructs people on various issues. Television has a great educative value. This is used to teach the uneducated people and the students. Lectures on various topics, lessons on science through television help our young people. Abuses: Television has also bad sides. Sometimes naked films and violence are shown. So, our young. generation is spoiled by watching the bad scenes. They forget everything and concentrate their attention on it. Conclusion: Everything has its merits and demerits. We should avoid the bad sides of TV. Then we can be greatly benefited.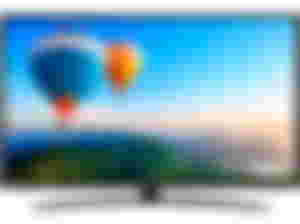 Television has become the most common and widespread source of entertainment of the present world. A wide range of programmes of varied interest is telecast in numerous channels. Almost every middle class and even working class families have a television set today. Television programmes are not only entertaining; they can be highly educative too. For example, television is used for distance learning. Courses run by the Open University are shown on BTV. Several channels telecast highly informative programmes. Watching TV, however, has become an addiction for many. Satellite telecasting has added new dimensions to television but it has sometimes been branded as a cultural assault on developing nations. The East is being exposed more and more to Western music, entertainment, and mode of life. As a result, young people's tastes are gradually being influenced by them.
Computer
Introduction: It is the age of science. Science is the driving force of modern civilization . By the blessings of science we can talk over the phone or internet and send messages across the seas. Due to science man has landed on the moon and mars. He has invented computer. It is the latest miracle of science and technology. How invented: Charles Babez, a British professor of Mathematics, first thought about a formula. The formula was supposed to help the human brain. He could not invent computer. He initiated the research leading to the invention of computer. But the credit for the invention of modern computer goes to an American scientist. He is Mr Howard Akin. In 1933, he invented such a machine that could do difficult sums. After seven years electric computer was used in Harvard in 1944. Functions of a computer: Generally a computer performs three functions. It receives data. It processes data by various computations. And it emits data. Major components of a computer: Computer consists of five major components. They are input unit, output unit, memory unit, control unit and arithmetic unit. Machine language: Every computer has its own machine language. It understands only this language. So, instruction to computer must be given in this language.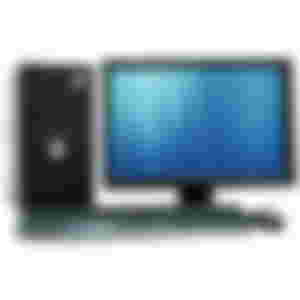 Its uses: Computer serves us in many ways. It is used in translation. It translates poems or any part of literature. It is used in big agricultural farms in America. Trains and planes are run by computer. The results of examination can be accurately given by computer within a short time. Time is not far off when every brain work will be done by computer. Computer in Bangladesh: Today computer is very much popular in Bangladesh. It has already occupied an important place in the mind of the people. The young generation are very conscious of computer education. They are receiving training on computing with great interest. Conclusion Computer is the greatest contribution of science. And we should buy computers, use computers and try to make computers for the prosperity of the country.is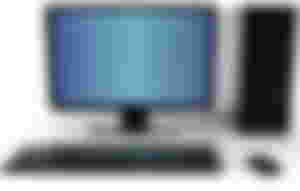 The literal meaning of the word 'computer' is an instrument that does various calculations. is a wonderful electronic devic for storing, analyzing and emitting data. It has no capacity to do anything by itself. It works on the basis of commands given by the operator. The history of its invention is very long and none can claim to be its sole inventor. From Pascal to Howard Akin numerous scientists contributed to its invention and still it is being enriched by many other scientists. A computer consists of five major components. They are the input unit, the output unit, the memory unit, the control unit and the arithmetic unit. A computer performs three functions. At first it receives data. Secondly, it processes data by various computations and thirdly it emits data. The fastest computer can handle millions of problems in a few seconds. It can perform many operations at a time. Computer is of great use to us. It is like Aladin's magic lamp or magic word. It has lessened our work loads and made our life easy and comfortable. It is already used in industries, universities, offices and many other places. Yet it is not an unmixed blessing. It weakens the eyesight of the operator: Sometimes the young ones get addicted to using computer for games and sports. Though the world is far advanced with computer, Bangladesh is at its initial stage with it. So we should try to develop this sector here.