When I was admitted to college with school pass but VCR / video cassette era. Ya big cassette. VCR is run. The huge popularity of Hindi films. Hindi films like Shaile, Mughal-e-Azam, Andha Kanun, Mother India, Baji, Sikandar-e-Azam etc. are triumphant. Everyone wakes up at night to watch videos of these Hindi films except Bangladeshi films. And in the morning he proudly describes the 'history' of these pictures. Most children and even middle-aged people have the idea that people with personality look at Hindi movies. So he started a video business in the streets. I did not understand Hindi. I don't understand at all now. At that time I did not watch these Hindi films. It doesn't feel good. Those who watch Hindi movies would narrate the perfect history of action, romantic acting of different people including Hindi movie heroes Amitabh Bachchan, Srikanth, Rajinikanth, Saigal, Rajesh, heroine Rekha, Hema, Debashree, then I would listen to Hablu. Sometimes the Bengali film seen on BTV just to participate in their discussion - Sujan Sakhi, Holiday Hour or any other corner of the Bangladeshi film to tell the story of the incident, others would scoff.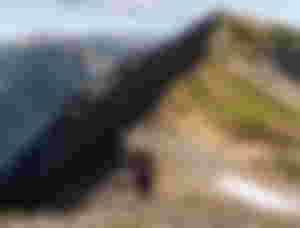 - Stop. Anyone see Bengali pictures? You are the whole field! Guys grow a little personality. I would be ashamed to tell you somewhere while watching Bengali movies. At that time, it seems that only people with personality see Hindi films. Ela CD's era after college pass. Insert the disc into the CD player and watch the movie. This is an English movie. Watching English movies increases personality. The children all turn around with CDs of English movies. And think. Prop Propion, The Matrix, Seven, Terminator, Titanic, Train Sparting, Jurassic Park. How many heroes and heroines. Those who watch it narrate the thorough history of the movie. This is accompanied by a description of sexual feelings. Pretending to be an accomplished personality watching English movies. I don't understand these movies. Don't look. Hearing this, my personal friends raised their foreheads and said. - You don't watch English movies! You remained in the field. Personality could not be completed. Personality enhancement guy. Then add the Elai dish. Hundreds of channels can be connected to cable television. How many channels in Bengali, Hindi, Urdu, English? How many serials. In that house there is no dish or cable connection. They field it. Uneducated personalityless. Uncultured family. Today I live in the city with my family for thirteen years. To this day, I have never had a dish or cable connection in my house. BTV is our only channel. I don't have any problem with GTV, ETV, Sony or any other channel in my family. There is no excitement or pain to see Kiranmala, Patal Kumar, Milantithi, Deep Jbele in any corner. Many people come to my house to see if there is no dish or cable connection. Be surprised. And if you hear that there is no dish or cable connection in my life at home, then he almost raises his eyes to his head.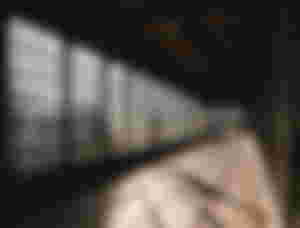 What did you say? How is it possible to live in this age? You ..? I understand the rest ... Uncultured, not personal! I regularly try to write on various topics through various social media including Facebook. I upload pictures regularly. I like, comment and pack on the paste of different people. The so-called social Facebook animal! So I am not surprised to see the prevalence of personality lakes on Facebook lately. Why did you make a friend request to him, why did you accept his friend request, why do you make such a paste? Why did you write this, why did you like or comment on him !? Intimacy on Facebook at this age !? Personality should also be given importance on Facebook. Etc. I find these 'funny'. I can't agree with those who are trying to enhance their personality on Facebook. I 'fan' on Facebook, not use it to enhance personality. In this case too I am not personable. I don't know how as a person. But I don't need personality in the opinion of the 'personality-laden people' described above.