At one time, the question of how much salary boys get before marriage, the question of whether the son's 'agla' means extra income or not is often heard. Of course, the private sector was not so developed then. Jobs were more than government jobs. Now the private sector has expanded. Many banks. Many corporate offices. Pays well. The government has also doubled salaries this year. I don't think today's potters have to listen to this question. At the time of my marriage, I was the sixth officer of the insurance company. Thus, when people hear the name of insurance, they sneeze. Then the sixth officer. Salary is four digits. There is no 'Agla' in the insurance company. Protect my father-in-law. He was an officer in a government bank. He said the boy was educated. One more time will go to the position of salary. Friends and senior brothers give cautionary advice during the wedding beware! Do not tell the wife about the salary.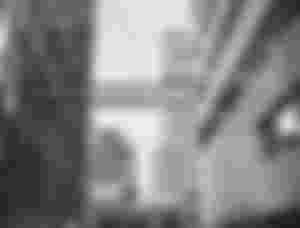 But the first thing I said to my wife in the living room was how much I get paid. The wife was shocked. He is calculating where the cat will be killed and how much he gets paid. Wife says - not to mention the salary today. Accountant sir! Accounting in the living room - if you do not clear. I did not say. I have to listen to you today. I said my salary is four digits. That's the way I have to go. Although my wife was surprised to hear four digits, she managed to say that she did not get my money. Just keep two things. I try to keep those two things to this day. But I have not seen his interest in my salary so far. It is beneficial to talk to the wife about the salary at night. She understands. I have zero pitchers. The next day, my new wife was saved when the in-laws went to the market and used pressure to bring her to the market. At first my wife told my sister-in-law that new people would not recognize Bazarghat. It is better if their brother-in-law does not go to the market. Shala - If the sisters-in-law don't accept it, my wife will tell me all the salami she got during my marriage. - Go to the market. I was saved from danger.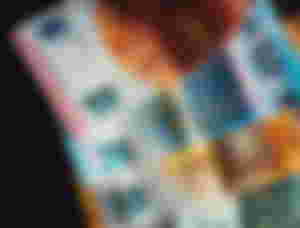 After working in an insurance company for nine years, the salary is five digits. But I was not dissatisfied. There is no demand in the corner of the wife. Johnny is happy to buy printed sari, happy to buy jamdani, happy not to buy. I work in my opinion. The wife manages a beautiful family. Occasionally he would give me money from his time or from a loved one. I had no problem with low pay. I didn't even want to. When I went to give a job interview in the new Microsoft office in Mohakhali after finishing my studies, the last question I was asked was how much money do you want? I calculated and said five thousand rupees. I thought then five thousand rupees is a lot of money! The gentleman surprised me. You are not eligible for this paste. We will hire the person who can work for twenty five thousand rupees a month. Later I heard that the salary of this post was twenty five thousand rupees. At that time the basic salary of a first class government official was two thousand eight hundred rupees. After working in an insurance company for nine years, he suddenly applied for a higher position in a government company with a higher salary. I took the test. It's a job. I'm happy Salary is high. My costs and standard of living increased. My wife never questioned my salary. If you see the excess of cost, just want to be sure whether this money is legal or not.
In 2009, the government announced a new pay scale. My salary jumped to over half a lakh. This salary for working in a government agency is something huge for me. When I was working for a four digit salary, a colleague of my insurance company joined a private bank with a salary of forty thousand rupees and gave us a photocopy of our appointment letter. I was ashamed that day. And I am hurt for my own incompetence. But I thanked God that the government agency paid me over half a lakh. Unfortunately, my former colleague entered my room to fetch funds from my government agency and was shocked. Despite my reluctance to address me again and again, I am embarrassed and request that Mr. Fazlul Sahib or brother address me. But he could not cut the inertia. After working here for about five years, it seems that the cost has increased, the children are growing up, the cost is increasing, since eating halal food requires double pay. When another government company advertised for a job in 2013 according to my needs, I dared to apply. Surprisingly it became my job. I got a job at double the current salary. I rent a big house. We enroll the children in good schools. I give a little money to my wife. The wife is very happy. But he has no interest in my salary. Just wants this assurance- is it halal? He handed over the money to me again without spending it. When I do not have money in my hand, some money will say in my hand, beware! Do not borrow from anyone.
I'm happy Even happier, this time the government gives 2018 new pay scale. So that the salary increases by more than 100%. This time the amount of my salary will probably be clear. Hayek, before this salary increase, a friend of mine asked me if I had a status on Facebook about getting 20% ​​of the basic salary as a New Year's bonus. What is your basic salary? I give a diplomatic answer - I don't know the age of the girls and the salaries of the boys. Hilsa is very expensive in the month of Baishakh. My wise friend said that it was okay. You don't talk about salary, you just say how many hilsas you can buy in the current market with your New Year's bonus. I'm stupid. I told him ... I can buy hilsa. My wise friend calculated that my salary was almost right. My wise friends will be able to calculate my current salary in this article. Caution: This author is a believer in oppression and shay off. He paints his own words. So believe or disbelieve this writing at your own risk.