Last year I bought a Samsung Galaxy S8 mobile set through credit card installments as a hobby. The installment ended last September 2017. I own an expensive mobile set. Last night, in the corner of the night, a digital thief stole my hobby mobile phone from my house using digital method. It's old history. Although I have used many mobile sets since 1998, this is the first time in my life that a mobile phone has been stolen or lost. I wonder too. I don't easily steal or lose anything. Losing this mobile set warns me again of the unseen - oh fruit, don't cross the line, be careful to have time! In 1966, I studied in class XII at Tejgaon College, Dhaka. I live with my father. In the famous Maizja Mia Mess of Tejkuni Para. Brick walls all around, tin roofs on top. Father and son live in two seats in a fifteen by fifteen foot room. Bathroom and kitchen nearby. A maid named Nasir used to cook for us. My father works in the government. Money to market daily in the morning and mine He used to go to the office with the money to cover the cost of going to and from college (at that time the office time was 8 am - 2 pm). I would wake up in the morning, have breakfast, go to the market and go to college. If I didn't have college, I would have stayed at home. If I didn't have college, I would often fall asleep. One morning in the corner, my father left for the office with thirty rupees for the daily market, ten rupees for my expenses and forty rupees for my table. I woke up fresh. I went to the kitchen to bring some fried bread. I went to the kitchen and saw a red ten taka net lying on the floor. I asked Nasir's mother - whose is this ten rupees? Nasir said. - I came in the morning and saw that there was a nightclub here. I was surprised and said that it has fallen, you take it. Spend. (Then Nasir's mother pays twenty-five rupees a month for each person's cooking). On hearing this, he spat on Nasir's chest, slapped him on both his cheeks with his hands, and said, "Repent, repent!" I will not take this money, I will not take it. Once I got twenty rupees on the street, I (Nasir) spent it. What a god! On the same day, the kidnappers forcibly took away 200 rupees of Nasir's father's consignment. I don't take the money I got from him ... It's a sin to take all this money. Immediately it becomes expiation. I laughed. I said, hey, these are the words. He took ten rupees.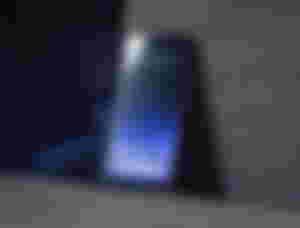 Nasir's mother did not take any action. He didn't even catch the nightclub. I picked up the money and said ok I took it. Eat steamed cake and tea for ten rupees. I went out with the ten rupees I got from eating bread, came home after eating steamed cake and tea and went to bed. The idea was to go to the market after some time but go to college. But my sleep came. I woke up and my eyes widened. I don't have a watch on the table. I searched. I didn't get it. I don't even have a calculator. Forty rupees of the market left by my father and my expenses are also wind. The door of the room slammed. Remember the morning incident and Nasir's beating. Reading. I insulted myself. I am ashamed. I got an extreme education. I promise not to do such work in life. I have never done such a thing in my life since then, I did not have the courage to do it. Bought a printer for my room in my office last week. Is. The sanction of money is forty two thousand rupees. It was bought by negotiating with the seller for thirty eight thousand rupees. The officer in charge of our office bought the printer and gave me the remaining four thousand rupees. I put it in my pocket. A day later I handed over the money to the officer in charge - he deposited the money in cash. He said - stay sir. There are more costs. My rent is there, sir. And sir, the voucher has been made forty-two thousand rupees. Other expenses can be incurred with this money.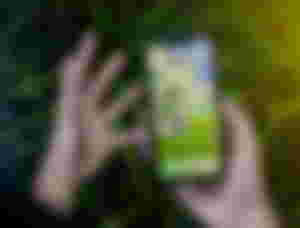 According to him, the money is in my pocket. I forget. After eating my expensive mobile set in just two days, I thought - I forgot my promise even after many days. Violated the limit. At the same time I remembered about Nasir's mother and the ten taka of 1986.