There is so much diversity in the shape, form and appearance of the people of Bengal as it has been formed by the combination of different ethnic groups. Similarly, with the advent of different languages, the culture of Bangladesh also shows diversity. However, in this rural and agricultural country, the influence of the culture of rural life is greater. Again, the whimsical behavior of the river and the seasons of nature have enriched the Bengali mind in various ways. To understand Bengali culture one needs to keep in mind this diverse background.
1. I will be able to explain the culture of Bangladesh in terms of religion, language and community;
2. I will be able to describe the cultural diversity among the people of different communities in this country.
3. I will be able to describe the culture of villages and cities in Bangladesh;
4. I will be able to describe the Lake culture of Bangladesh and its elements;
5. I will be able to describe the cultural life of the ethnic group of Bangladesh.
The concept of cultural diversity in Bangladesh The role of religion in cultural diversity Religion plays a very big role in the individual and social life of the people. At one time most of the people in this country were nature-worshipers. Just as they worshiped the sky, wind, sun and moon as the great forces of nature, so they also worshiped the living elements of nature like rivers, seas, trees etc. Brahmanical religion. After its propagation, some of the traditional deities remained. And some deities are newly added. Local devotional songs, mantras, tantras, books, poems remained prevalent. Associated with various Vedic mantras and scriptures of Aryans in Sanskrit language. Sculpture and decoration,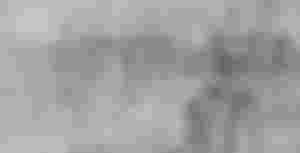 The practice of fine arts like ornamentation, pot making, etc., as well as the practice of worship, arti, music remained prevalent. There is also a place for dance in Hindu religious ceremonies. However, due to the strictness of caste system in Hinduism, the lower caste people were attracted to the message of equality of Islam and it was mainly the Sufis who preached Islam in this country. In the Middle Ages, Muslim society spread in Bengal through fortunate people from Turkey, Iran, Iraq, Afghanistan and Asia Minor. In the long run, a huge Muslim community has been formed in this country. Muslims have their own culture. They have two Eid festivals Eid-ul-Fitr and Eid-ul-Azha. However, Hindus and Muslims have been living side by side in peace in this country in the continuity of ancient agrarian rural ayam. In the culture of Bengal, there are various folk songs including Baul Murshidi songs based on religion and most of the folk art including Nakshikantha. Buddhists follow Gautama Buddha. They organize festive ceremonies on Buddha Purnima. The Christian community of this country celebrates various religious ceremonies and festivals. At Christmas or the birth of Jesus Christ, of course, big events are organized. People from other communities are also invited. People of small ethnic groups of the country also participate in various religious and social festivals. They organize happy festivals in New Year, spring and wedding. By overcoming these differences, people of all religions, languages ​​and professions can live in peace and harmony on human values. This is the basic teaching of all religions. The common people of Bengal have lived that life all their lives.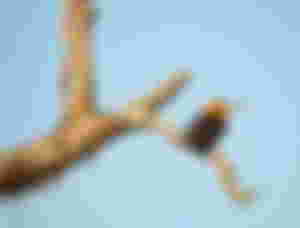 Cultural diversity in terms of language Most of the Bengali language in Bangladesh is spoken. Apart from this, there are some residents of Bangladesh whose language is not Bengali. People belonging to small ethnic groups belong to this category. People of Chakma, Marma, Garae, Khasia, Manipuri, Santal and other small ethnic groups have different languages. Thus, in terms of language, cultural diversity can be seen in this country. Although Bengali is the main language of the people of this country, many languages ​​have been mixed in this language day by day. People of different nationalities have come to Bangladesh for thousands of years. Their language has influenced the Bengali language. So if you search in Bengali language you can find a mixture of many foreign languages ​​including Austronesian, Dravidian, Sanskrit, Pali, Arabic, Persian, Portuguese. Cultural Diversity in Community Judgment Cultural diversity is also seen in Bangladesh in terms of religion and language. Apart from religious rituals, everyone has a different social way of life in the religious communities of this country. Each community has its own set of rituals and customs. There are differences in food, clothing, wedding ceremonies and observance of rules in each of the communities. In this way, the cultural diversity of this country can be noticed in the way of life of different communities. Diverse cultural mix People of different religions and communities in Bangladesh cannot hold different cultures. Culture cannot be confined to any particular community. A culture that goes hand in hand Affects another culture. In this way, cultural mixing takes place between people of different religions and communities Stays. This mixture occurs in language, chess, costumes, various festivals - even religious observances. | In this way, the culture of Bangladesh also has a mixture of cultures of different religions and communities. Thus, the culture that we notice in this country through different combinations can be called 'culture of Bangladesh'.
Culture of small ethnic groups The culture of all ethnic groups in this country is different. Their culture is given below: Religion: People of small ethnic groups used to worship nature. This love and devotion to nature still exists among them. They believe that man is subject to nature, nature is not subject to man. That is why they emphasize the importance of protecting nature in various ways in worship - festivals, social customs - principles, daily life - everywhere. But as they gradually came in contact with the colonial powers and became part of the modern nation-state, the small ethnic groups were influenced by the religion, beliefs, customs, principles, education, culture of modern instrumental civilization. Many communities embrace new religions. For example: Chakma, Marma, Rakhine and many other ethnic groups converted to Buddhism. Again, many ethnic groups including Garae, Santal, Orao converted to Christianity. As a result, various supernatural beings became the subject of prayer in the place of nature. But even after that people of different ethnic groups including Chakma, Marma, Rakhine, Garae, Santal, Orao have kept nature in their life in different ways. For example, in the system of small ethnic groups, various elements of nature such as trees, animals, birds, etc. are used as symbols. Ananda Utsav People of almost all ethnic groups in Bangladesh celebrate Ananda Utsav through dance and song. Radha - Dancing for Krishna is the favorite of Manipuris. This is called 'Gapi dance'. In the spring they celebrate the Haley festival with pomp. Oraora Fungun started counting the years from the month. They celebrate Fagua to welcome the New Year. Santals celebrate various festivals including Sehrai, Baha, Paska Parab. Baisuk, Sangrai and Biju, a small ethnic group in the Chittagong Hill Tracts, combine these three and now everyone is celebrating 'Vaisabi' together. The Marmas and Rakhine celebrate the New Year with great pomp and ceremony. It should be noted that most of the small ethnic festivities are still associated with crop production. According to Laekbiswas, all other ethnic groups in the world have different beliefs among the people of the smaller ethnic groups in Bangladesh. For example, the nights of the full moon and the new moon are of special significance to Manipuri and other Buddhist communities. On the night of the full moon, they celebrate many religious and cultural festivals. There are various reforms in place among the people of small ethnic groups. For example, they believe that it is bad to build houses and provide shelter in the month of Poush. Garade believes that there is no need to sweep the house at night to get rid of dirt. The Burmese think that radish should not be eaten in the month of Magh. Khyangra thinks that if you touch a newborn child, you have to warm your hands a little in the fire. Otherwise, the child is likely to be unlucky.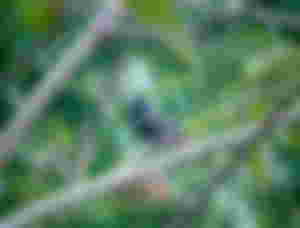 Marriage In most small ethnic societies, even if the bride and groom have the opportunity to choose each other before marriage. The process is done according to family and social rules. Most ethnic groups are married to other ethnic groups. There is a custom of not doing. There are many beliefs about marriage as well as formality. E.g., Pankheyari. They think that the family is not happy. Mahattas do not get married in the month of Agrahayan. And. Getting married in July and proposing marriage is also considered forbidden. It is expected that the youngest daughter's son-in-law will compulsorily live with the wife's family, as it is customary for the youngest daughter to receive all the property from the mother at the time of marriage or the onset of marriage. Most people from small ethnic groups make their own clothes. Chakma is the chief of men. Clothing and ornaments. Dress lungi and shirt. Girls usually wear red and black dresses at the bottom. Its name is' Pinnan. In the upper part they wear a kind of blouse. The Marma women call the dress Thami Oraora wearing dhoti and shirt. People in many communities wear a variety of ornaments. Chakma girls wear bangles, necklaces and earrings. Santal and Orao girls wear various ornaments on their hands, neck, ears and toes. From time immemorial, the ornaments used by Orao women are: kankhuli (after the earlobe), tippa leaf (after the upper part of the ear), nalaek (after the front of the nose), nakchana (flower of the nose), hasli (after the neck), etc. In addition to the traditional dress of women in Gara, there are various ornaments including dakmanda, dakshari etc., khanil, rikmachu, penta. Other ethnic groups also have a tradition of wearing various ornaments. Food and Drink Everywhere people of the ethnic group believe that a certain animal is the symbol of their gaitre. This belief is called totem. It is generally forbidden for people of small ethnicities to eat their own totem. The practice of taking or consuming intoxicants or eating meat is forbidden in Manipuri society. Fish is also banned in religious festivals. Each ethnic group has one or more special food choices. For example- 'Nakham' i.e. dried fish is the favorite food of the garads. Pitha-puli is so popular among the Oraons that on the 13th day of Poush Sankranti and Bhadra, they hold special ceremonies just to make and eat pitha. Nappi or Sidol (shrimp or such dried fish powder) is very popular among most of the small ethnic groups in the Chittagong Hill Tracts. A special type of drink made from rice is a special choice of most ethnic people.